Tuesday, July 12th, 2016
We've been part-timers in Crested Butte for three years now, and still we marvel at what the town has to offer in the way of great places to eat. As with any mountain town, we've seen some of the good ones sadly close down, which is why we feel strongly about supporting great restaurants when we find them. We didn't hear about Soupçon until we began chatting with neighbors who were effusive about the food and wine and service.
Although the address is listed on Elk Avenue, the entrance to Soupçon is tucked away on a tiny unassuming alley removed from the bustle of Crested Butte's main street. The building is a quaint miner's cabin converted to a restaurant with a capacity of about 35. Soupçon offers two seatings a night at 6:00 pm and 8:30 pm. It is one of those restaurants that most people reserve for a special occasion, but it also has its fair share of regulars. Because of Soupçon's limited space and popularity, you would do well to make a reservation in advance.

the charming exterior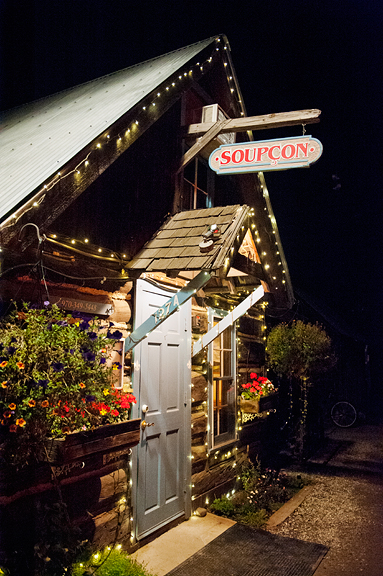 Soupçon translates into "a little bit", but what you get is a good bit of fine French cuisine from this self-described French American bistro. The small wait staff is as professional as you can get in a small ski town – certainly the most formal of any places we've dined at in Crested Butte and on par with some of the finer establishments of Boulder and Denver. Chef Jason works with his team in the back of the house (a tiny kitchen space), masterfully creating and presenting what is sure to be one memorable meal after another. The menu changes frequently according to the quality and availability of the best and freshest ingredients. Soupçon can also accommodate those with gluten-free or vegetarian requirements.
inviting and cozy inside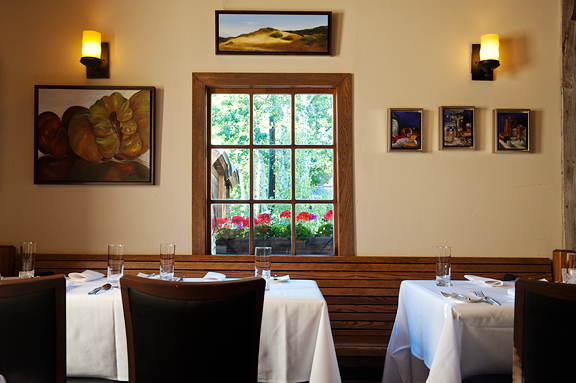 the menu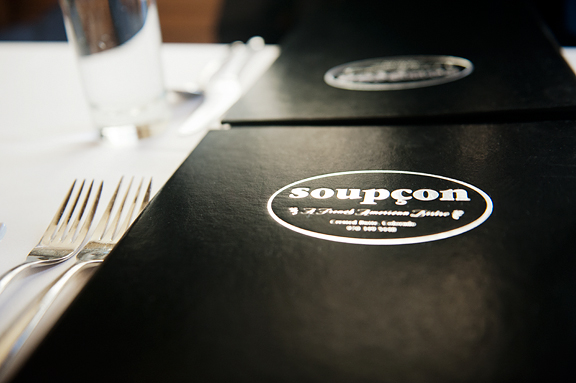 The beverage selection at Soupçon includes their signature cocktails (innovative interpretations of traditional cocktails), spirits, beers, and an extensive and impressive wine list (by the glass, half bottle, or bottle). After you sit down and order drinks, Chef Jason begins your culinary journey with an amuse bouche – simple and luxurious enough to inform patrons of the evening's delights to come.
amuse bouche: center cut filet mignon tartare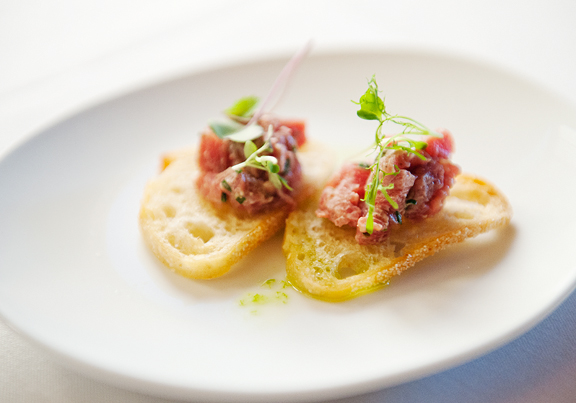 st. germain french 75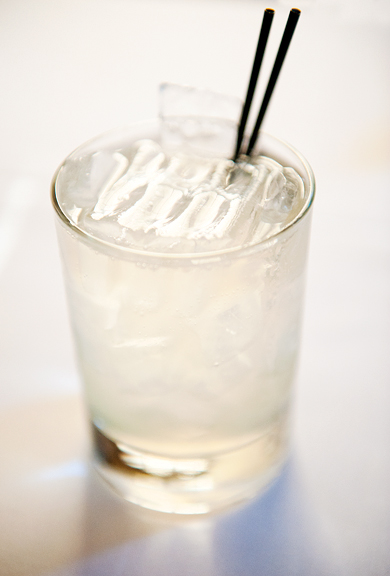 some bread to get you started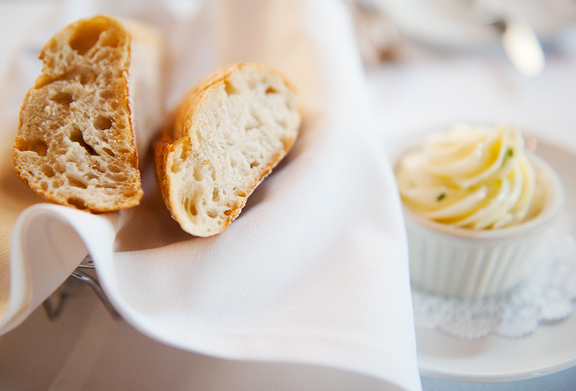 You would do well not to pass over the appetizers, as they can be every bit as delectable as the entrées. Starters range from simple fare like soup or salad to indulgent foie gras, pork belly, or escargot. But you don't simply get escargot, for example. The tender escargot are served in a white wine pan reduction with garlic, shallots, and chives in a puff pastry vol au vent. Our crab and avocado tower came adorned with caviar, edible flowers, grapefruit gastrique, and a spiced carrot coulis. Every extra touch serves to elevate the flavor, texture, and visual appeal of each plate.
escargot in puff pastry vol au vent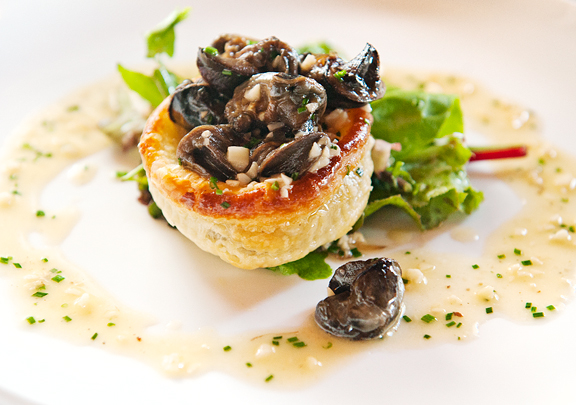 chilled crab and avocado tower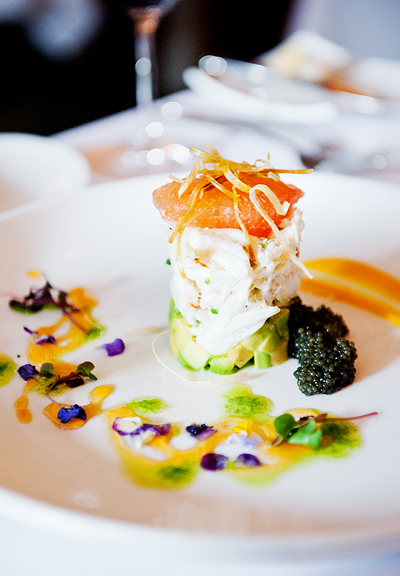 pan-seared scallops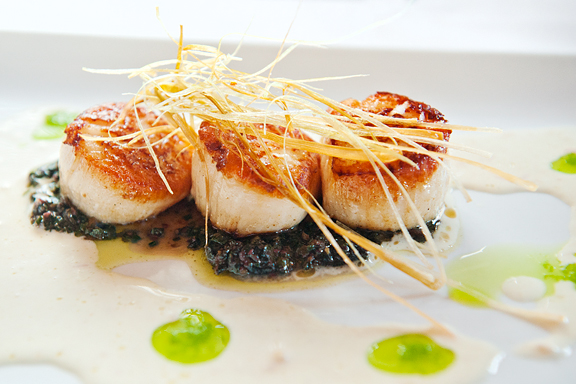 **Jump for more butter**