Sunday, September 25th, 2016

Recipe: chanterelle toast
Happy autumn, everyone! Fall has arrived to our beautiful Colorado mountains. The colors go off in patches across the state with certain areas turning before others – they always follow a schedule more or less. After shooting fall colors in the mountains for the past 12 years, I know the general timing for my favorite locations. Waves of weather overlay these bursts of gold activity in our Colorado Rocky Mountains, ranging from cloudless bluebird skies to raging winds and rain to snow.

sunrise on an early morning start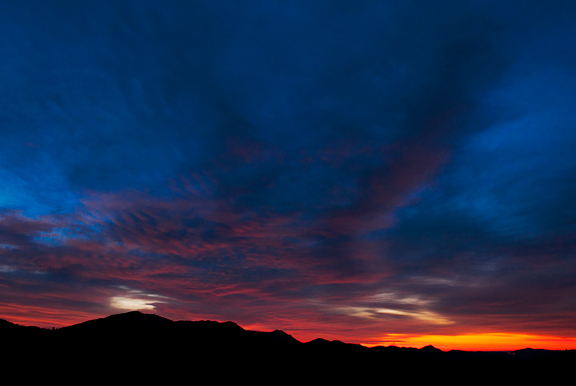 thimbleberry (yellow) and huckleberry (red)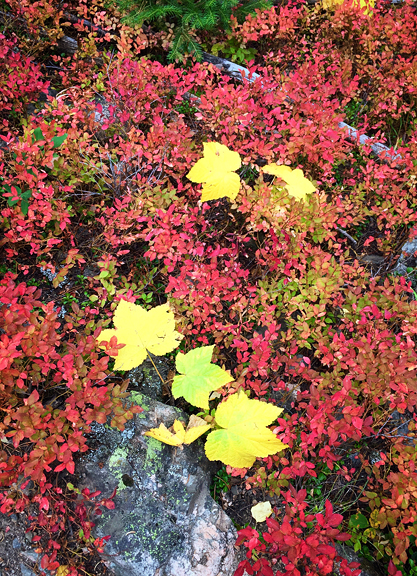 neva had a blast hiking through the colors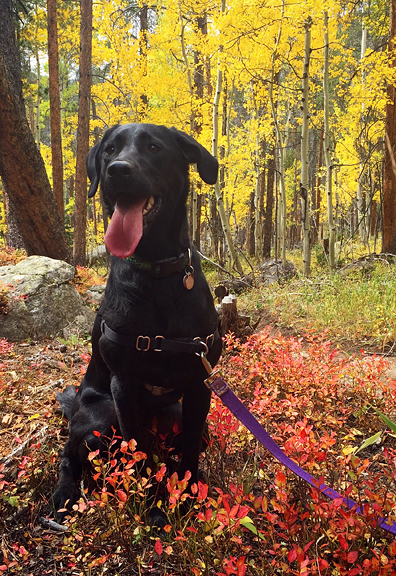 and hiking more local colors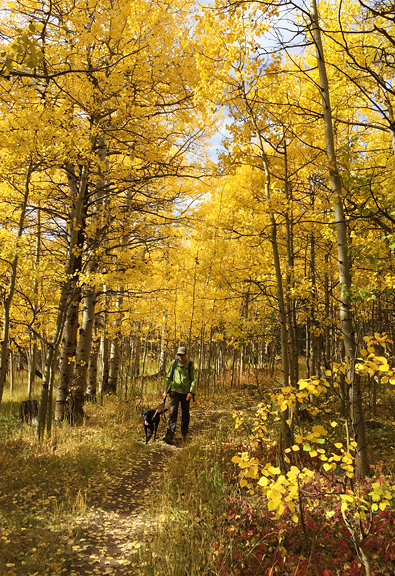 jeremy and neva pause above a beautiful expanse of gold aspens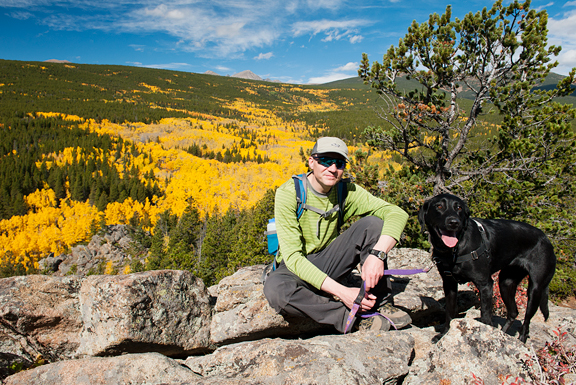 At the end of last week, Jeremy and I set out in a caravan for Crested Butte. We drove through toasty temperatures in the Upper Arkansas River Valley then climbed into clouds and falling snow over Cottonwood Pass. From there, the weather remained cold and snowy all the way to Crested Butte and beyond. We pulled into our driveway, teeth chattering and mud caked to our cars (we drive some dirt road short cuts which become mudfests when there is precipitation). Fall colors are great and all, but snow always makes for more interesting viewing. Plus, it was snowing on my birthday, which I think is the best kind of birthday present! We quickly unpacked the cars, got Neva settled into her bed, grabbed my photo gear and off we went to leaf peep for the two remaining hours of daylight.
snow dusted spruce and aspens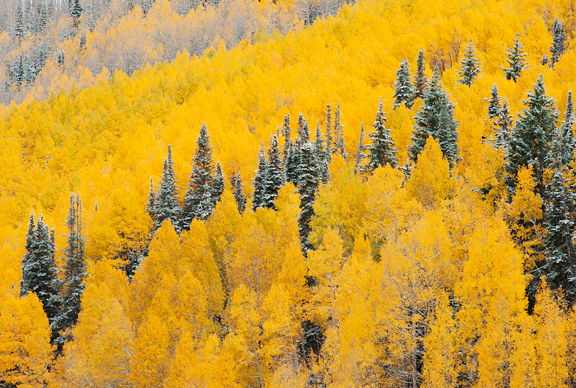 powdered sugar branches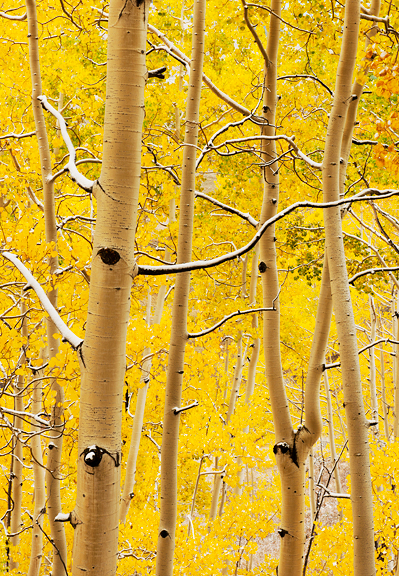 a ray of sunlight peeks through the clouds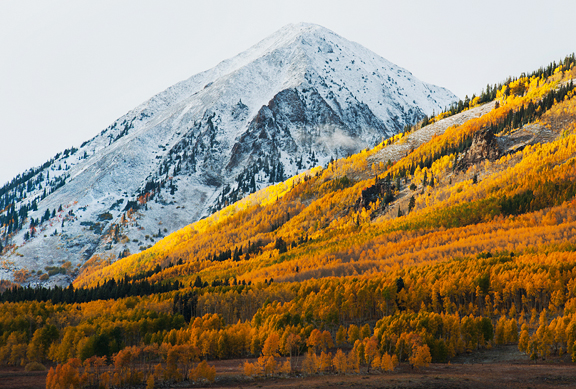 With the weekend over, Jeremy is back home while Neva and I stay the week in Crested Butte to shoot more fall colors. And if the colors finish a little earlier than is typical, then it's an opportunity for me to tackle some work and get hikes and trail runs under my belt before the season ends. But for you, my good people, I have an indulgent little recipe to share. After my last haul of chanterelles from the mountain forests of Crested Butte, I debated whether to sauté them in butter and freeze them for the winter or to try some new recipes. Turns out, I had enough to do both. This recipe for creamed mushroom toasts is simple, yet decadent. And for my gluten-free friends, you can either use gluten-free bread or spoon the creamed mushrooms straight into your mouth. I may or may not have done that…
chanterelles, cream, kosher salt, butter, pepper, flake sea salt, brioche slices, white wine, shallot, chives
cut the mushrooms into a medium dice
prepped and ready
**Jump for more butter**