Recipe: kalbi meatballs
Winter is trying to make its way into Colorado, but it has been a slow process. Little storms sandwiched between warm and sunny spells aren't conducive to good skiing, or any skiing for that matter. At least the storms are finally coming, and hopefully they are gathering strength. The past couple of weeks have been an emotional slog for me, so it was nice to pack up our little family and head to Crested Butte for Thanksgiving week. I don't want to be social. I just want to be with my pack (Jeremy and Neva), work, and get some damn snow to ski.

sometimes neva insists that you play with her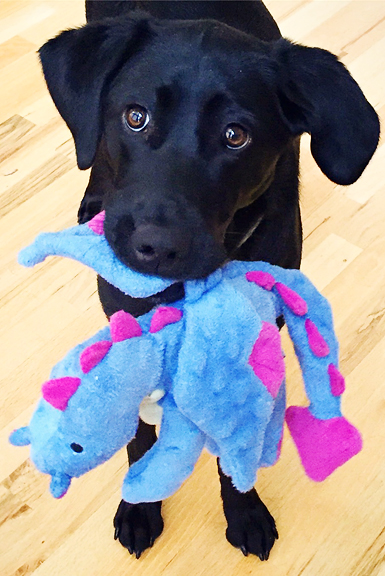 last week, we got the first snow in over a month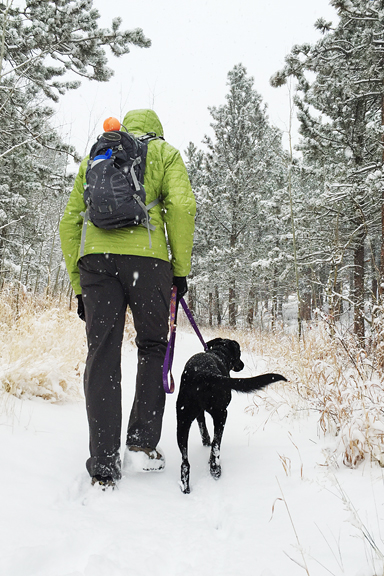 jeremy and i hopped out for a quick ski tour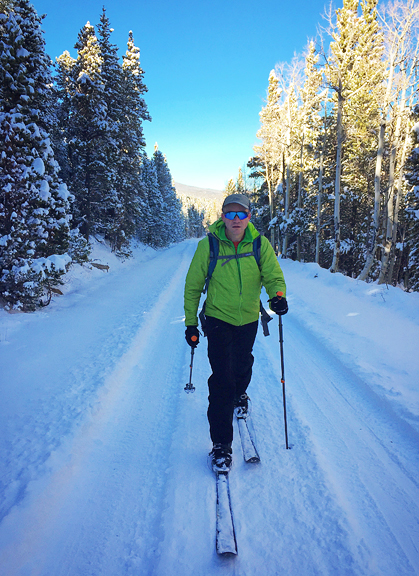 neva relaxes in crested butte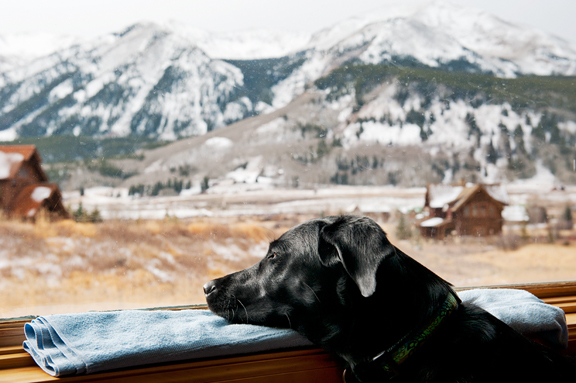 Of course, our version of Thanksgiving is very un-Thanksgivingish. We're not having turkey (we're having ribs) and we aren't spending it with extended family. It's the introvert's Thanksgiving. This suits Jeremy just fine because he is an introvert through and through, but even extroverts (me) can only take but so much before they need to lie low and recuperate. However, we ARE thankful for so much: good people, health, kindness, compassion, love, opportunity, wild spaces, one another, and that crazy furry baby dog. I hope you all enjoy and/or survive your Thanksgiving festivities with as much love and thanks as your hearts can give and then some more. That's what it is really all about.
Today's recipe is most definitely un-Thanksgivingish. Maybe it's in part because I am not a fan of turkey, but mostly it's because you should file this away for the holiday season and beyond. I am a huge fan of Korean barbecue – particularly galbi. But Korean barbecue short ribs require marinating time and can be messy to eat. Put this in the form of a meatball and you have shaved off quite a bit of time and everything is packaged into a delicious little morsel. Kalbi (I see it spelled both galbi and kalbi) meatballs, people.

ground beef, honey, ginger, asian pear, garlic, onion, bread crumbs, bread, eggs, black pepper, soy sauce, sesame oil, chardonnay, rice vinegar
grate the ginger
prep the ingredients
The marinade goes into the meatballs, which I kind of love because I always hate throwing the marinade away. It takes a few minutes to prepare the ingredients and mix them all together. The process goes quickly, which is why this works so well for entertaining or a weeknight meal.
add the honey, pepper, sesame oil, and rice vinegar to the beef
purée the onion, garlic, ginger, pear, soy sauce, and wine together
stir the purée into the beef
mix in the egg, bread crumbs, and bread
Shape the beef into one and a half inch balls. This is probably the most time-consuming step, but it will go quickly if you can enlist the help of a few additional hands. Set the meatballs on a rimmed baking sheet lined with either parchment or foil – it makes for easier clean up when dealing with the burnt juices on the pan.
shape the meatballs
roasted and nicely browned
We love these meatballs. They have the kalbi flavor, but are much leaner than their short rib cousins. The kalbi meatballs are especially delicious served with steamed rice, lettuce, kimchi, and Asian-style pickled cucumbers (sugar and rice vinegar). That said, no one will fault you for eating them straight up. It's a quick and easy way to get my kalbi fix!
garnish with green onions
don't forget the accompaniments like kimchi, pickled cucumbers, lettuce, and steamed rice
Kalbi Meatballs
[print recipe]
from Koreatown: A Cookbook by Deuki Hong and Matt Rodbard
2 lbs. ground beef
3 tbsps honey
1 1/2 tsps ground black pepper
2 tbsps sesame oil
2 tbsps rice vinegar
1/2 Asian or bosc pear, core removed and roughly chopped
1 clove garlic, minced
1/2 onion, roughly chopped
1 tbsp fresh ginger, grated
1/4 cup dry white wine
6 tbsps soy sauce
2 eggs, beaten
2 sliced white bread, minced (about a cup)
2/3 cup plain bread crumbs
Preheat oven to 450°F. Line a rimmed baking sheet with foil or parchment paper. In a large mixing bowl, combine the ground beef, honey, black pepper, sesame oil, and the rice vinegar. Place the pear, garlic, onion, ginger, wine, and soy sauce in a food processor or blender and purée until smooth. Mix the purée into the beef. Add the beaten eggs, minced bread, and bread crumbs to the beef. Mix until combined, but not sticky. Roll the beef into 1 1/2 inch meatballs and arrange on the baking sheet with an inch of space between each ball. Roast the meatballs for 20 minutes or until cooked through and nicely browned on the outside. Let cool for 5 minutes before serving. Serve with scallions, lettuce, kimchi, and steamed rice. Makes about 60 meatballs.
more goodness from the use real butter archives