Recipe: coconut sorbet
We just wrapped up a very snowy and then very frigid week here in Crested Butte. Four feet of snow kissed this beautiful land and turned the town into a snow globe. Once the storm moved out, the skies cleared and what little heat was hanging around radiated into space. We went into a bit of a deep freeze and had to wait until midday before it was tolerable enough for a skate ski or to walk Neva. She would, of course, be willing to run about in -20°F temperatures – but this is why Neva needs humans to make some (most) decisions for her.

skis like fluffy puffy fluff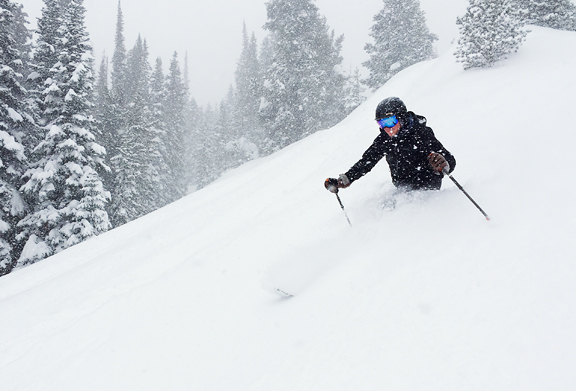 wind-sculpted features on a 2°f skate ski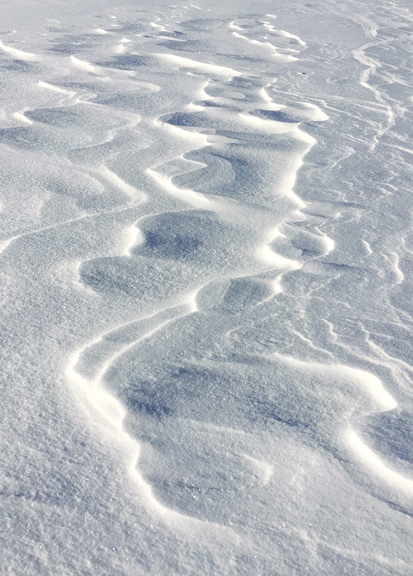 we got as low as -29°f, but waited until noon to get above zero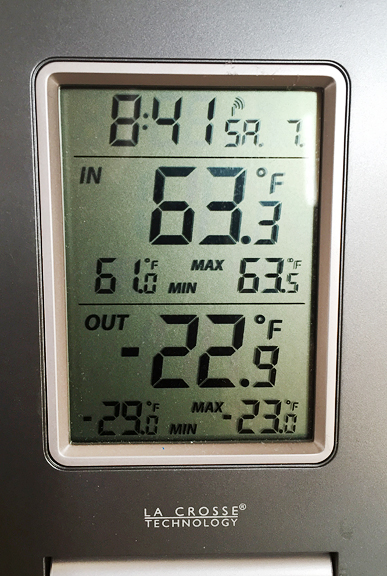 neva wants to know when she can go out to play in the snow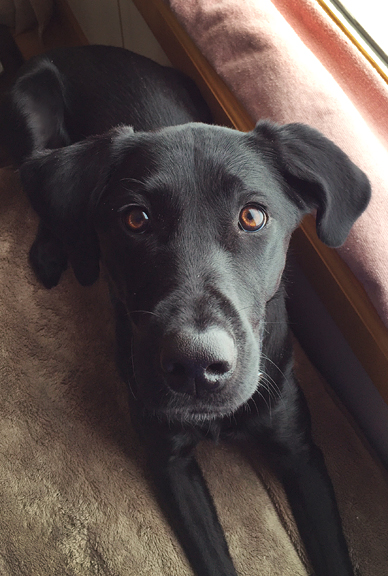 Because it's so easy to feel warm and comfortable all bundled up inside when it's cold outside, we make a concerted effort to get out and be active. It's simply good for the body, the mind, and the dog. Back on the Front Range in Nederland, the winds can get pretty strong. They had 100 mph gusts on Christmas Day in town and we wondered if our home had blown away (it had not). When you endure days like that, it makes any excuse to not get outside in Crested Butte – where winter is so much nicer – pretty weak. Sometimes you have to understand how bad things can get to appreciate how good they are, right?
it warmed up to 4 degrees!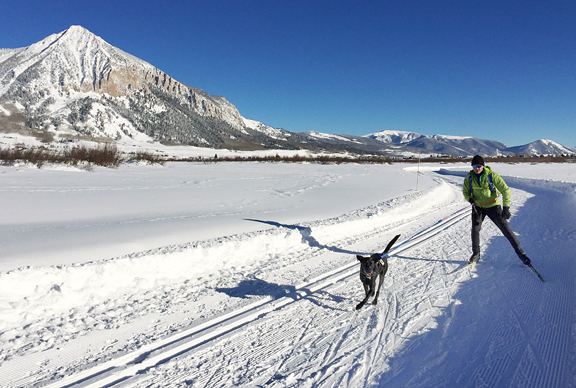 the crested butte sled dogs truck drove past us in town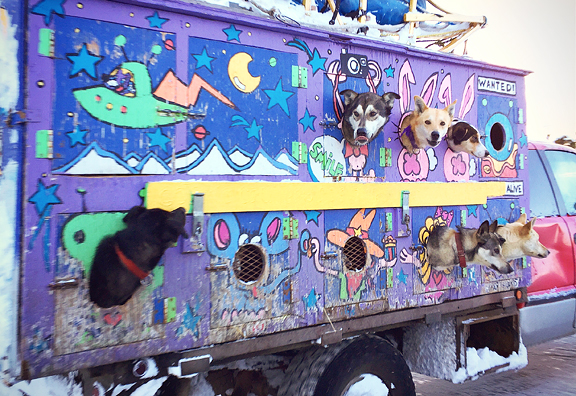 a morning uphill ski before the big storm arrives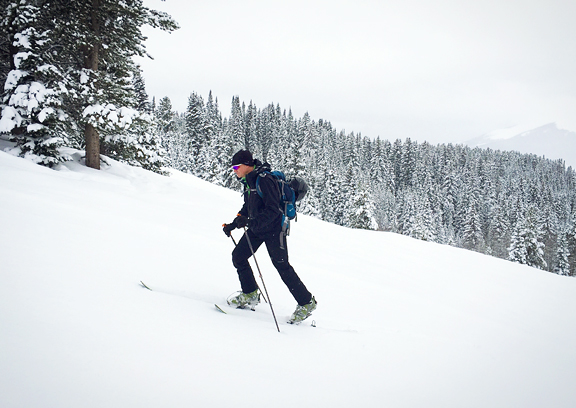 snow is starting to pile up (jeremy and neva for scale)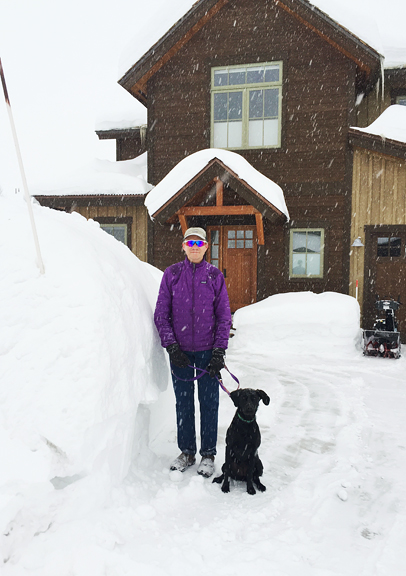 I know some of my friends on the Eastern Seaboard are crying foul over the recent presence of frozen water in their yards, their roads, their hair… Believe it or not, there are people in Colorado who freak out over snowfall, too. Most of those individuals live in the eastern half of the state and you have to wonder if they understand that they live IN COLORADO. But I am aware that winter is not a popular season among people in general. I'm actually cool with that, because it means fewer people tracking up the freshies. I hereby offer something else that is white and frozen and guaranteed to be far more pleasant than shoveling snow off your driveway. Ever tried coconut sorbet?
coconut milk, coconut water, sugar, salt, lime, shredded coconut
measured out and ready to begin
Making this frozen treat is really simple. Super simple! Zap the ingredients in a blender, then churn it in your ice cream maker, and pop it into the freezer. That's pretty much it! If you start with chilled coconut milk and coconut water, the mixture can go straight from the blender to the ice cream maker. If you didn't read that part of the recipe (we've all done that), then pop the mixture into the refrigerator to chill for a couple of hours before churning it.
pour everything into the blender
churn the mixture in your ice cream maker
Once the sorbet has achieved its soft-serve consistency, spoon it into a freezer-safe container and freeze it completely. It's a little hard to scoop the sorbet straight out of the freezer, so give it a couple of minutes on the counter at room temperature before serving.
soft-serve out of the ice cream maker
spread it in a freezer-safe vessel
serve when it becomes scoopable
Coconut sorbet is creamy, coconutty, easy to make, and it's vegan. If you want it completely smooth, you can omit the shredded coconut. If you want a more toasted flavor, then lightly toast the shredded coconut. We enjoy it with some chocolate sauce and toasted coconut flakes on top. It's also lovely served with fresh or macerated fruit. See? Frozen white stuff can be good!
topped with chocolate and toasted coconut
let's take a taste
mmm mmm good
Coconut Sorbet
[print recipe]
modified from Gourmande in the Kitchen
27 oz. coconut milk, chilled
1 cup (8 oz.) coconut water, chilled
3/4 cups granulated sugar
1 cup unsweetened shredded coconut
1 tsp lime juice
pinch of salt
Place all ingredients in a blender and pulse until blended. If the liquids were chilled, pour the coconut mixture into your ice cream maker and churn according to the manufacturer's instructions. If the liquids were not chilled, place the mixture in the refrigerator until cold, then churn in your ice cream maker. Scoop the ice cream into a freezer-safe vessel and freeze for at least a couple of hours. If the sorbet is too firm right out of the freezer, give it a few minutes on your counter to soften before serving. Makes about 1 1/2 quarts.
more goodness from the use real butter archives