Monday, June 26th, 2017

Recipe: cherry (ice cream) bombes
My 45 years of experience have taught me that if I don't schedule my summers, the things I want to do will not get done. Some of those things are "need to do" items like house projects or house maintenance. Some of those things are "stuff I want to do" like hikes and Neva training (actually this is a "want" and a "need" to do item). Maybe that's why summer is not a relaxing season for me. It's ALL SYSTEMS GO because the mountains are calling, Neva wants to go out and play, the weather is nice enough to have people over for dinner, summer fruits and mountain forage are begging to be made into recipes, and of course, my parents are in Boulder for the summer. This is also the only time I venture down to Denver – when the roads are free of snow – to visit with good friends. But a drive to Denver once in a blue moon reminds me why I prefer to stay close to the mountains and away from the city. I am officially a country mouse.

let's go for a hike!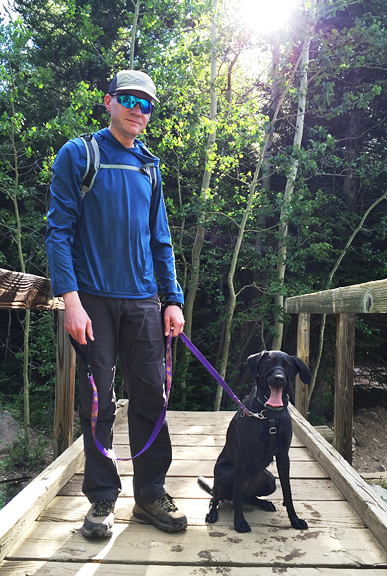 hiking, swimming, having a blast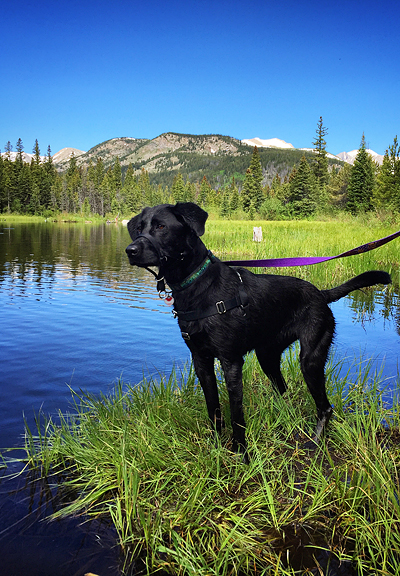 belated father's day dinner (dad is happy because… good wine)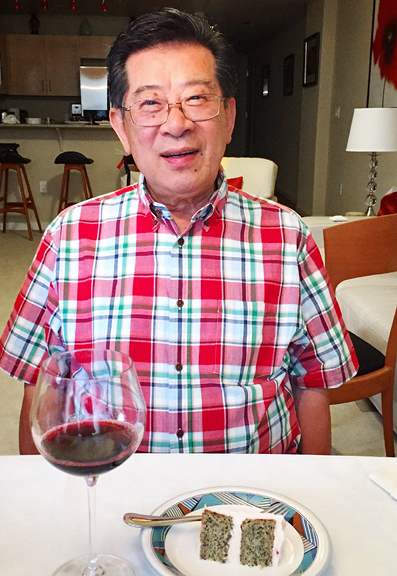 ellen being ellen at post oak hall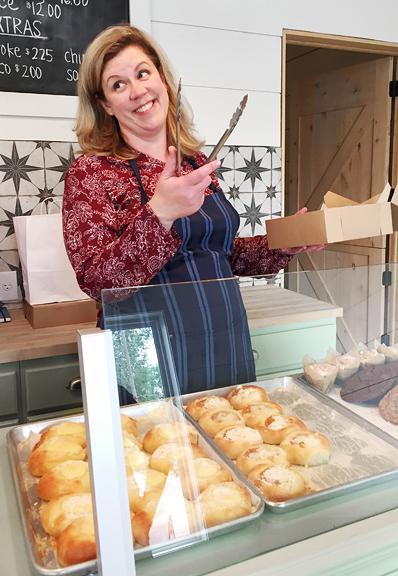 soup dumplings with erin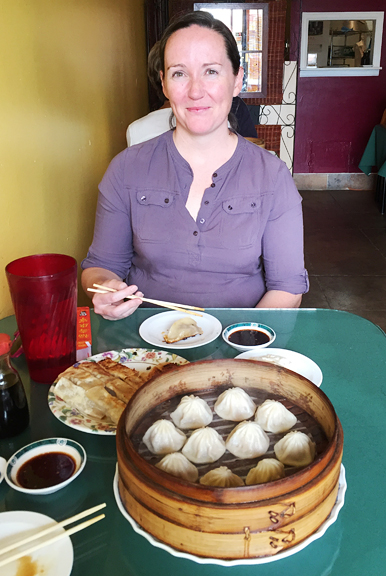 When I received a shipment of dark sweet cherries from
Stemilt Growers
last week, I looked at my notes to see what cherry recipes I wanted to try. There were several easy ones that involved little effort and even less time. Those would have been ideal considering how packed the days are. So of course, I chose a multi-day recipe that involved some technical unknowns (mainly because I didn't know if it would work) with the potential for great disaster. My idea was to make a cherry bombe – cherry ice cream in a dark chocolate sphere, finished in a red mirror glaze. What could possibly go wrong?
eggs, salt, almond extract, vanilla extract, amaretto, cherries, cream, milk, sugar
pitting cherries
quartered
The cherry ice cream is the easiest part. It involves making a custard base, a cherry purée, and some chopped cherries. I added amaretto because I like boozy almond flavor with cherries, but it's okay to omit it and stick with almond extract which is also in the recipe. I think I could have gone with more than a pound of cherries, because I like more fruit in my ice cream. So if you do decide to increase the cherries by another 8 ounces or so, just be aware that the final ice cream volume will likely approach one and two-thirds quarts or more. Then again, is there such a thing as too much ice cream? Important questions to ponder…
adding sugar to the cherries
stirring in amaretto after the cherries have simmered
reserve half of the cherries
purée the liquid and remaining cherries
**Jump for more butter**