Wednesday, May 2nd, 2012

Recipe: vietnamese bun bo xao
Stormy weather. I love it! I like watching the clouds roil overhead as they blot out the sun. Usually, I'm on the lookout for lightning, because it's one of those elusive, dangerous, exciting, and beautiful things – both to capture with my camera and to witness with my eyes. However, I'm never one to pass up a good show of mammatus clouds. They're more common down on the Great Plains (Boulder/Denver and parts east) where atmospheric instability is pretty common in summer. Mammata are common up here in the mountains too, but they don't get a chance to develop as much nor are they as long-lived as they are down on the flats. But we've been getting some stormy days and nice displays.

gone in seconds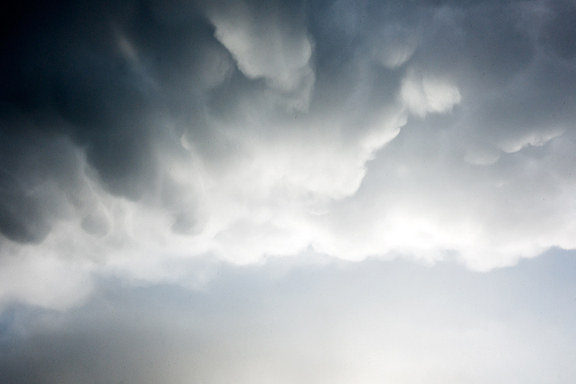 dissipating mammata and a nice vertical draft over the continental divide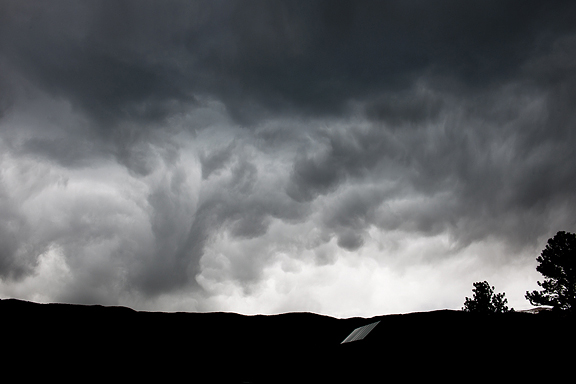 and right over my hizouse!!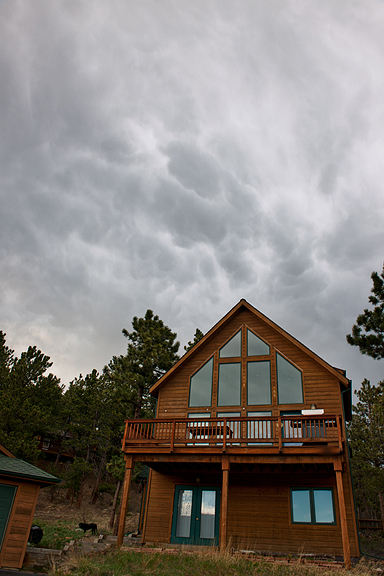 Some of you might be aware that I've been doing a lot of sandwich research of late. A LOT of sandwich research. Last week I asked some gal pals if they wanted to grab non-sandwich fare for lunch… I had a hankering for Vietnamese food – particularly the rice noodle salad. And so we did and it was great, but… how hard can it be to make this at home? Not that hard at all, it turns out.
bun (bún): rice noodles
I did a little snooping about on the interwebs and found
this lovely video
(with Aussie accents – bonus!) on how to make Vietnamese bun bo xao (beef noodle stir-fry). When I went to Asian Seafood Market in Boulder, I asked Maria if the rice vermicelli package was the right one to make bun. She grimaced and said, "That too skinny!" and snatched the package from my hand, disappeared down the aisles, and returned with the right kind – a thicker rice noodle. "Use this for bun!" So don't get the skinniest vermicelli, but rather the noodles that look about 1/16th of an inch in diameter (reference a ruler if you don't know what I'm talking about because super skinny noodles will kinda suck).
While I was digging around among the bags of herbs in the back of the store, I happened upon what looked like Vietnamese mint. I didn't know for sure though, because the video was the first I had ever heard of it. I brought it to Maria and asked if this was Vietnamese mint. She smiled and said yes, she likes to use it in salads and soups. She opened the bag and tore a leaf off for me to smell. "You put this with noodles!"

(left to right) basil, mint, vietnamese mint, thai basil
vietnamese mint up close
I know that Pacific Ocean Market (in Broomfield) and H Mart (in Aurora) carry fresh perilla – which is also called sesame leaves or shiso leaves – but I didn't have the time to drive out that far. I asked Maria if she had shiso leaves. A sharp "no!" was the response. Then I asked if it was okay for me to substitute basil for shiso in the bun bo xao. She squinted her eyes at me and said yes, use basil – why would you use shiso? Great, I was all set.
sliced beef, bean sprouts, herbs, cucumbers, lemongrass, garlic, onion, rice noodles, fish sauce
minced lemongrass, sliced onion, minced garlic, sprouts, sliced cukes, beef (flank steak)
**Jump for more butter**