Sunday, November 5th, 2017

Recipe: roasted chanterelle mushrooms
I remember the first Halloween we spent in our Colorado house, I watched with great anxiety as a 3-foot tall Yoda struggle up the driveway in the failing light of day. The ferocious winds whipped his ancient Jedi robes this way and that. I think I gave that little kid 5 pieces of candy for his sheer determination and unbroken spirit. There was no truer Jedi than he. Back then, our neighbor's children were little and would come by to trick or treat more as a courtesy call. We always told them to take two handfuls because so few kids came around to our house (it's a short trek from the main road). As the kids got older and went away for college, we still held out for a year or two. I made sure to buy the kind of candy that Jeremy likes so that I could tuck one into his lunch after no one came by for Halloween.
These days we turn off the porch lights in the hopes that no one will ring the doorbell and send Neva into a tizzy of territorial barking. There were no trick-or-treaters to worry about this Halloween. As the winds gusted to 85 mph around our house, we were inside with friends eating Chinese hot pot and discussing climate science, the CDT (Continental Divide Trail), winter biathlon, Greenland, and chocolate.

neva loves to look out the window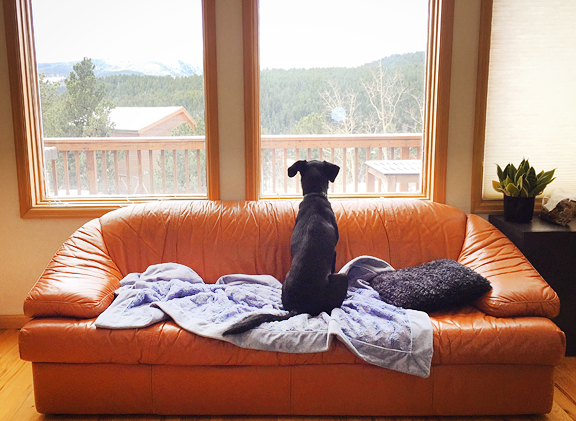 dinner prep for chinese hot pot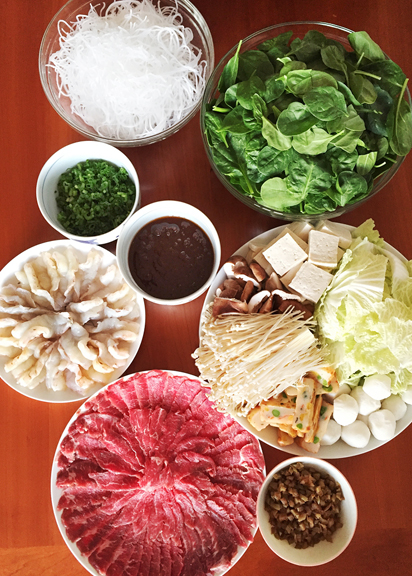 a windy halloween sunset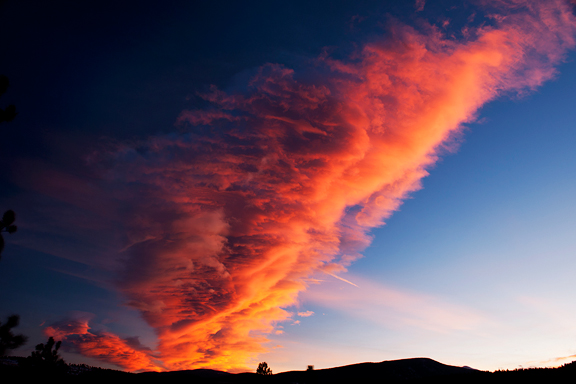 That night, after our friends had driven off into the darkness and we finished washing dishes, the clock struck midnight. Jeremy turned to me and said, "Happy I'm Glad I Met You Day!" November 1st is our smoochiversary, but this November 1st was our 25-year smoochiversary. These "milestones" happen in the same year: 20th wedding anniversary in March, 25 years together in November. Numbers aside, it's the quality of this relationship – this partnership – that means so much to me. Here's to our ongoing grand adventure, my dearest Jeremy.
strawberry peak in 1994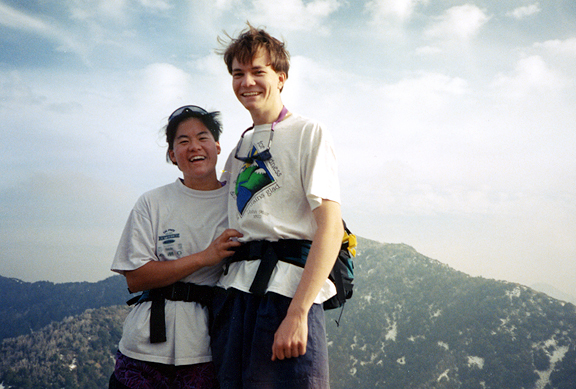 crested butte in 2017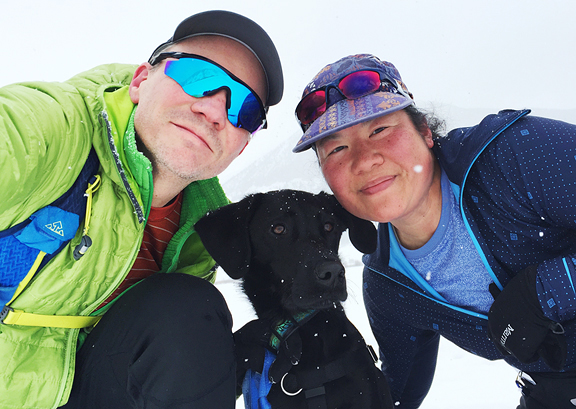 After our mid-week dinner party, I had the blahs for a couple of days. Blahs as in feeling tired, tummy out of whack, unable to focus, aches and pains. It was as if all of summer and the first half of autumn had caught up to me, knocked me down, left me in the dust. Ever since my cancer treatments, I've learned to listen to my body instead of running it into the ground like I did in my teens and twenties. I let myself sleep and recuperate from my weird fatigue and I was back to my old self in no time. Jeremy could tell I was feeling better one morning because I took the dog out to potty, shot sunrise, and rattled off a list of house maintenance that needed to be completed before the next snow storm as I practically rolled him out of bed. We got it all done and more, plus I'm back to a regular exercise regimen which always *always* makes me feel better.
lovely sunrise colors in the west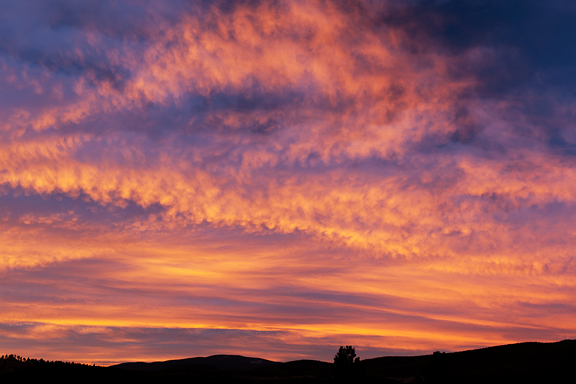 a windy hike with neva (note the ears flapping in the wind)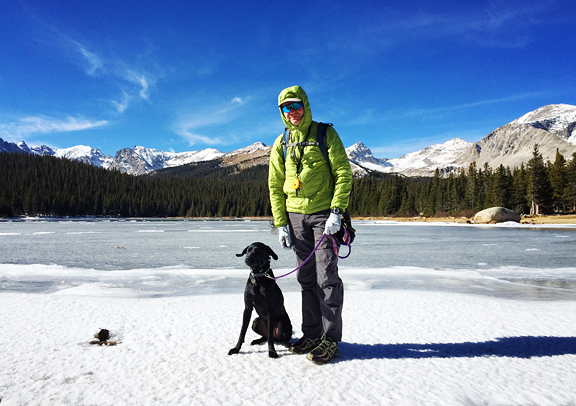 my parents arrived in town sunday night, so we picked them up and went to dinner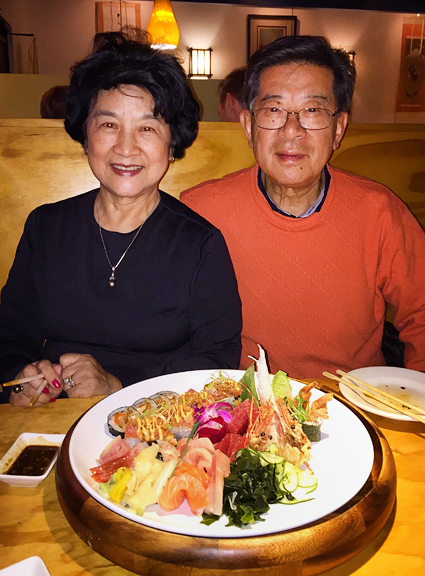 I've noticed when I walk through the produce section of Whole Foods, I linger by the fresh mushrooms and inspect them carefully. I caress them to see how fresh they are, turning them to admire the structures, smelling them to see if they have a strong perfume. I'm searching for a hint of the tangible characteristics of the mushrooms I foraged. It's even worse at Costco right now where they have fresh chanterelles in stock. These are sealed in plastic with tiny air holes so the mushrooms don't turn to mush. I tried sniffing them through the little holes, but I couldn't catch the slightest sign of that signature chanterelle smell. I'm not buying any, I'm just a little bit in mushroom withdrawal. I imagine I will continue to be that strange girl acting weirdly around the mushrooms until next spring. But since fresh chanterelles are in the store, you might want to take advantage and get some. Here's an elegant, easy, and tasty way to prepare the queens of the mushroom world. Let's roast them! I made this dish back in September at the end of my chanterelle season.
shallot, olive oil, butter, chanterelles, salt, pepper, fresh thyme
slice the chanterelles thick or in half if they are small
sliced, melted, stripped, and ready
**Jump for more butter**