Sunday, December 11th, 2016

Recipe: homemade almond joy candy
The first full week of December has more than made up for the dismal snowfall of November. Not only have we received decent snowfall, but snow is slated to continue for another week! This is good news for snow lovers as well as our snowpack, which provides our water all year and is responsible for the beautiful streams and wildflowers in summer.

neva's nose was wiggling all over as she sniffed the snow in the air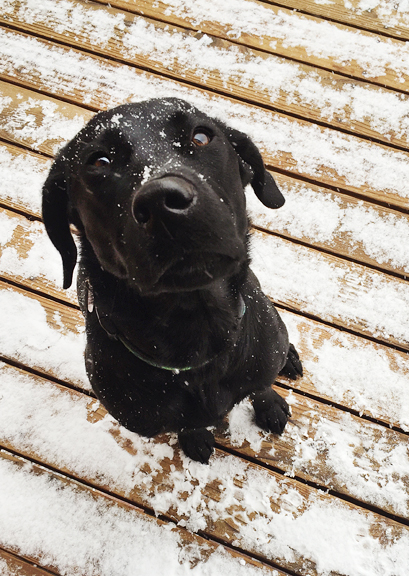 it was quite chilly for a few days – neva got bundled into a snuggy blanket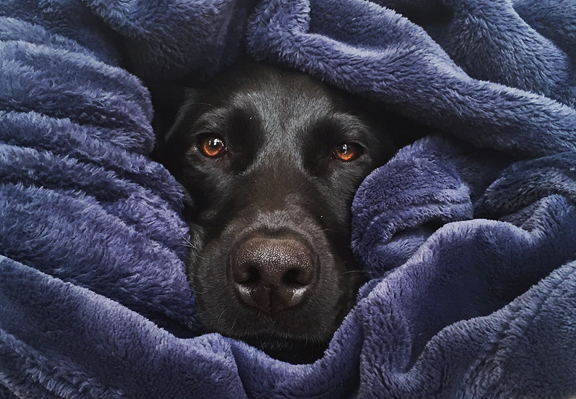 the view from indian peaks chair at our local hill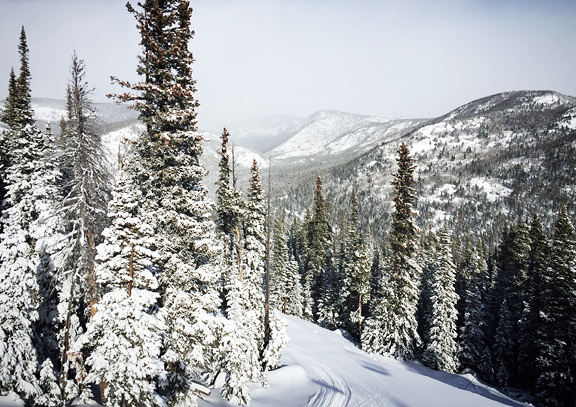 Our backcountry has a nice layer of snow, but our ski poles hit rocks and dirt at the bottom because we've had no base. Hopefully this series of storms will build a good base for the rest of the season. I haven't been willing to get my skis waxed and tuned until I stopped hitting rocks! Better late than never.
our skin tracks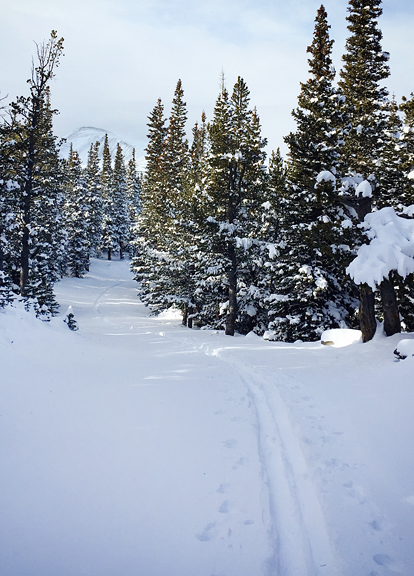 i spy a baby moose peeking from behind the tree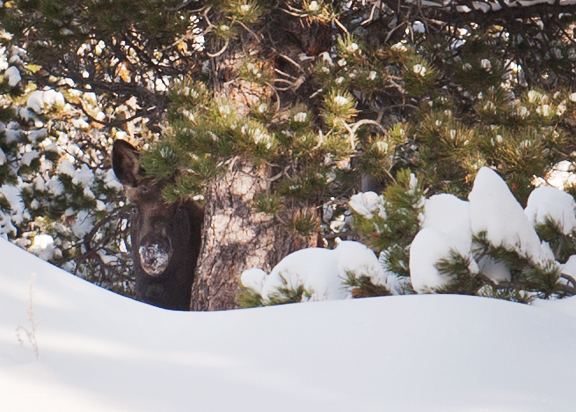 crazy little neva sports her orange booties and orange ball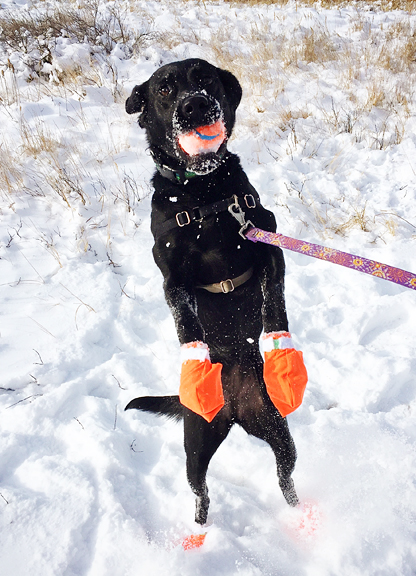 happy girl with a stylish snowbeard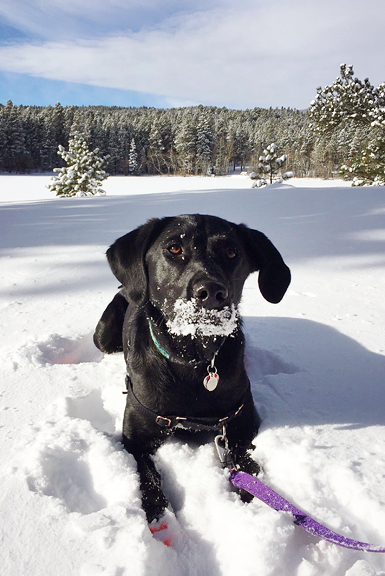 I am in full candy making and cookie baking mode over here. It's a good thing the holidays coincide with the shortest days or I'd be ditching all of my gift-making duties in favor of skiing. As it is, our evenings have been filled with lots of chocolate, sugar, butter, nuts, flour, candied ginger, lemon zest, more chocolate, and piles of dirty dishes. The main recipients of my annual kitchen frenzy are Jeremy's administrative staff. I've been giving them an assortment of homemade treats for almost a decade. Over the years I've received feedback on certain cookies such that they have become regulars in the gift bags. But I do try to mix things up a little and introduce a new cookie or confection each year. This year's newest addition is a homemade Almond Joy, which should really be called a Coconut Joy because the almond is just a small part of it. Anyway, these are easy and delicious and I had to make a second batch because Jeremy looked so sad when I said I had just enough to distribute to recipients.
vanilla extract, chocolate, flaked coconut, powdered sugar, almonds, salt, sweetened condensed milk
There is no cooking involved in these treats except for the toasting of almonds and melting of chocolate. Stir stuff together, mold it into a desired shape, pop a nut on top and dip it in chocolate. That's how simple it is.
Joy
's version called for unsweetened flaked coconut, but I grabbed sweetened flaked coconut instead. You know what? It worked great. I mean, it's candy – it's going to be sweet and you will just have to climb an extra thousand feet of elevation in your skis to burn it off. No big deal.
adding vanilla to the sweetened condensed milk, sugar, and salt
stir in the coconut
**Jump for more butter**