Thursday, January 30th, 2014

Recipe: miso-roasted cauliflower
Winter storms are marching across (or around) Colorado this week. We had a short 1-day window between storms to zip over to Crested Butte. There's so much powder being dumped that it's enough to make a girl's head spin. So she might be forgiven for suggesting getting a handful of first tracks in the morning before packing everything up to drive 5+ hours. And now we're about to celebrate our first Chinese New Year in the new place! I guess it isn't so new anymore, but it still feels new. The important thing is that we all love it here, including Kaweah. Of course, she sleeps most of the time and it tugs at my heart that she can't enjoy the high country, trails, town, or even the neighborhood with us the way she could just a few years ago.

old pups need lots of naps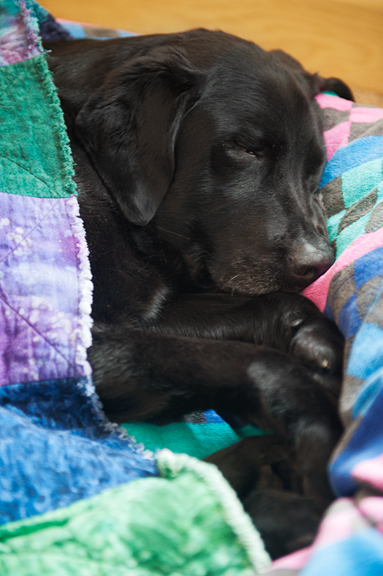 i brought "fu" (luck) to hang upside down on our front door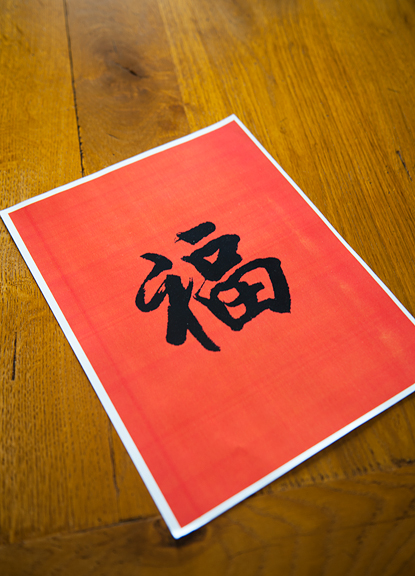 Chinese New Year will be just a tad simpler in Crested Butte than normal, because the kitchen is smaller and the groceries around here aren't so great for traditional Chinese cooking. I prepped several dishes in Nederland and will make the rest here on Thursday (Chinese New Year's Eve) after we ski the powder. Yes, there is powder and a lot of it in the forecast for CB! We took a break from work on Wednesday afternoon to squeeze in a nordic ski and the snow was already falling. Getting outside is the very best medicine for me.
me, my sweetie, and large fluffy flakes!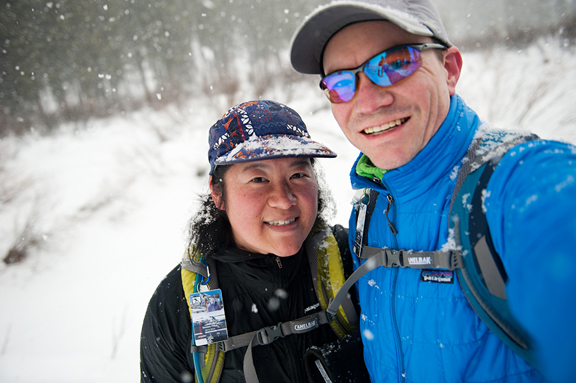 along the slate river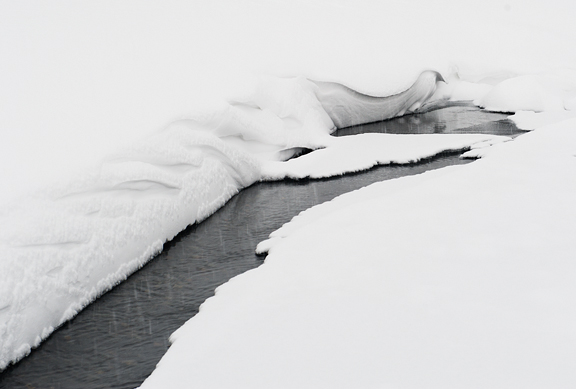 I can tell that the Crested Butte kitchen is slowly coming up to snuff because the types of meals I prepare here are converging with the types of meals I prepare at home. We ate a lot of simple dishes when we first moved in – boiled things, grilled things, roasted things. We still do a lot of roasted vegetables because it's a lovely way to enjoy Brussels sprouts, broccoli, butternut squash, asparagus, carrots, potatoes, tomatoes, and cauliflower. I have always loved cauliflower and all vegetables thanks in no small part to my mom's great cooking. Most of the time she would stir-fry or braise the vegetables, but now I've added roasting to that list of favorite techniques. It concentrates the sweetness and flavor so nicely, and it's pretty easy to do. Roasted cauliflower is a real winner of a dish, but the other day I thought to add miso to the mix… because how could it be bad?!
pretty purple and orange cauliflowers
so pretty
**Jump for more butter**