Monday, December 26th, 2016

Recipe: apple fritter bread
It's my last post of the year, so before I continue with a visual recap of our holiday shenanigans, I hope you all have a fun and safe time ringing in the New Year this coming weekend. However you may feel about 2016, each day is a chance to turn things around. Maybe you want to start right now or perhaps it helps you mentally to start on the first day of 2017 or after a week of getting familiar with writing or typing 2017 instead of 2016. Whatever works for you! Just promise me you won't go into the new year already defeated. It might be exercise, better eating habits, volunteer work, activism, professional goals, learning something new, getting organized, finances, taking care of things you've been putting off, reconnecting with someone, spending more quality time with people. Many of the more challenging objectives in life require baby steps, patience, and perseverance. So be patient with yourself. Be kind to yourself. You will get there.
It's been a wonderfully snowy week in Crested Butte with sunshine in between powder days, allowing us to rotate through several flavors of skiing. I'm talking quads of steel! Neva has been enjoying snowy romps around the neighborhood and a few ski tours (we have to ease her back into it because… she's crazy). When she isn't losing her marbles in deep snow, our girl likes to curl up on a plush blanket on her bench by the window – watching people and dogs walk by while she soaks up the sunshine, dozing off on occasion. I never said she wasn't spoiled.

neva's impersonation of a traumatized reindeer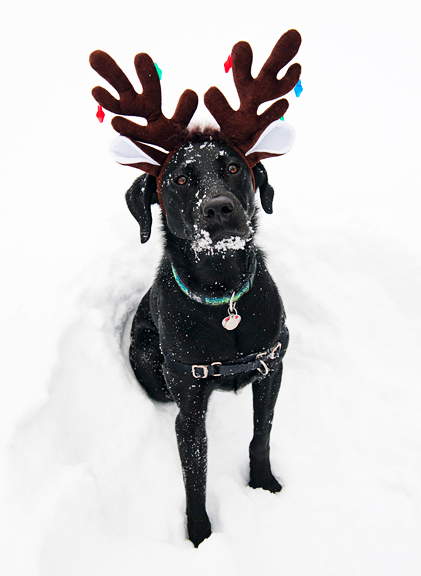 neva's christmas goodie plate – she is totally spoiled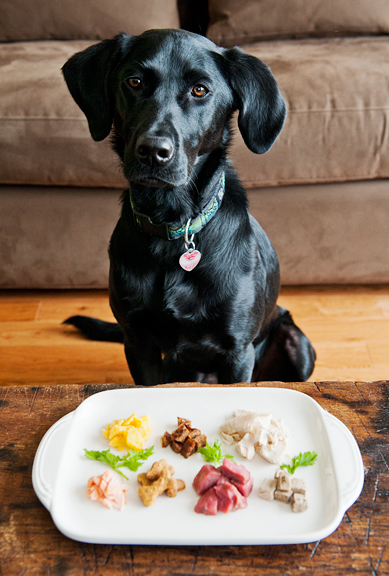 jeremy drops in on a gorgeous powder day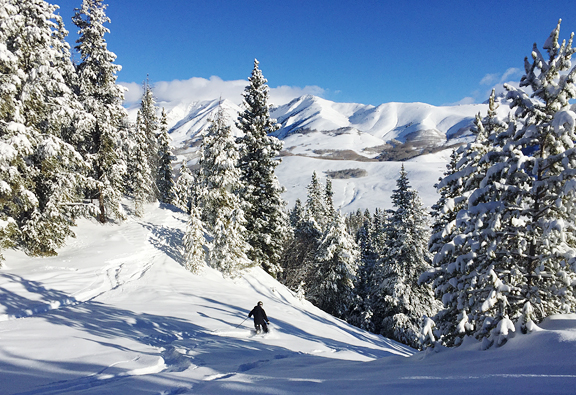 sliding off the ice throne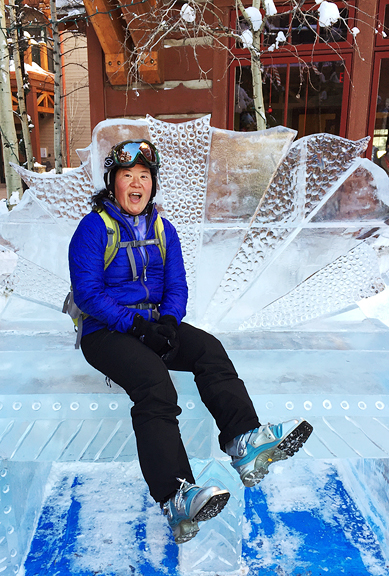 working up a sweat skate skiing on a single digit day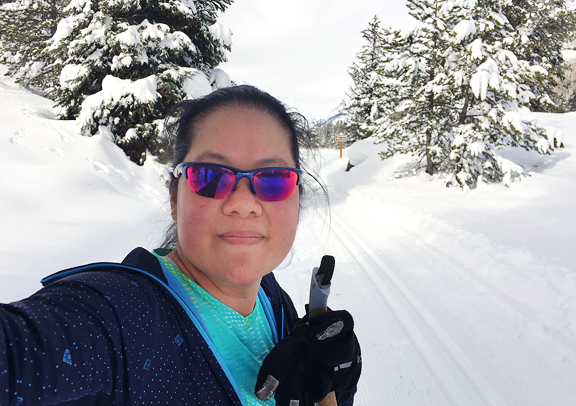 ripping skins after an uphill ski, ready to ski down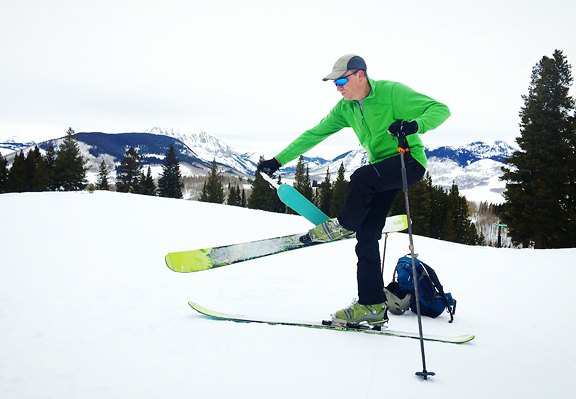 another delicious powder day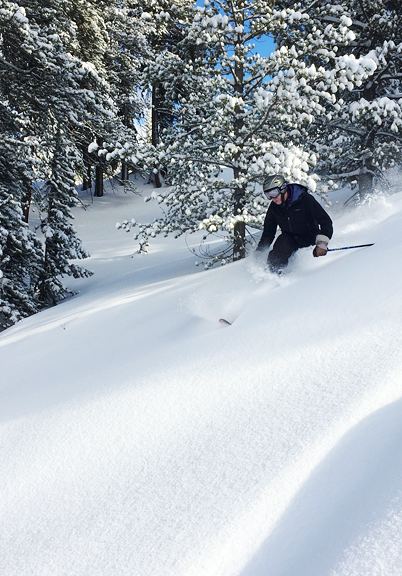 christmas morning on the lift – fresh tracks and free refills!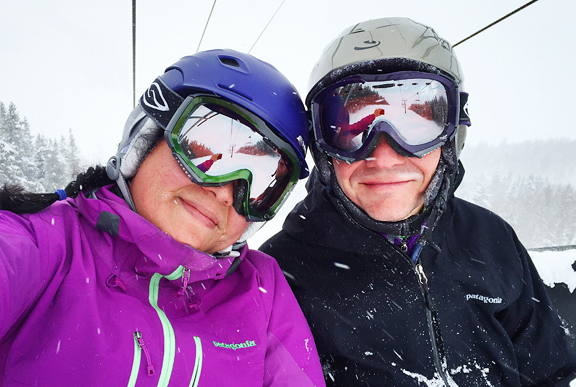 I debated punting on a recipe this week since we are between holidays, but I am also a creature of habit. Besides, I like sharing recipes with folks since I can't easily make something and serve it to most of you. This happens to be the perfect kind of breakfast/brunch/tea/snack/dessert cake for this time of year without involving pumpkin spice, peppermint, or eggnog. Don't get me wrong, I like all three of those flavors (not together, though), but enough is enough is enough. Let's make some apple fritter bread.
cinnamon, cornstarch, brown sugar, sugar, sour cream, butter, vanilla, apples, flour, confectioners sugar, eggs, nutmeg, salt, milk, baking powder
dice the apples
toss the apples, brown sugar, cinnamon, and cornstarch
**Jump for more butter**