There is much to be happy about this weekend. First off, I am done with my baking and candy making hell. I gave all of the goodies out to folks on my distribution list. And most of all, my buddy is visiting from out of town! She just finished one hell of a semester (she is a young superstar professor), as did Jeremy – so we are celebrating by pampering the hell out of her.

i picked up some succulent scallops from whole foods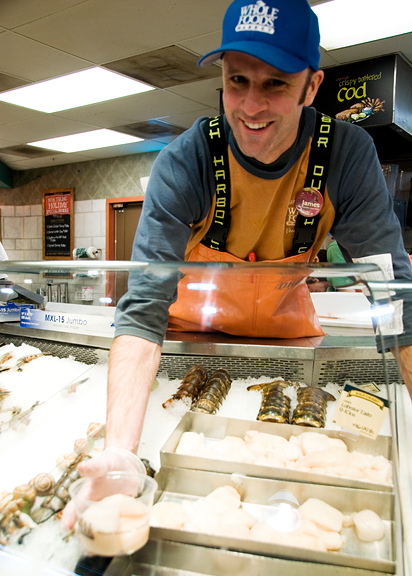 we had awesome sushi for lunch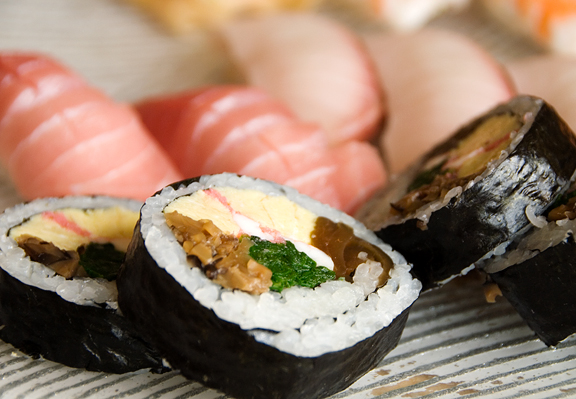 and more sushi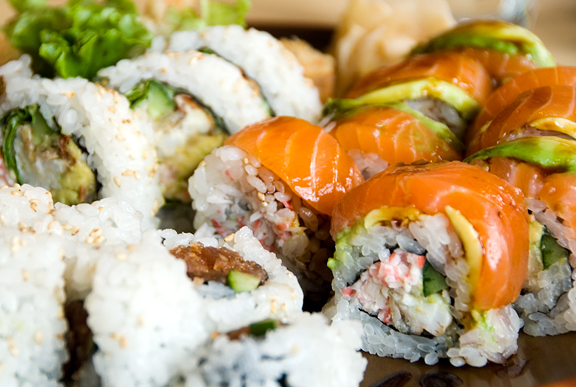 We took Kaweah for a walk this afternoon as the sun was going down, catching up on many things and watching the dog plow her face into the snow every five feet. My friend is awesome. Despite her incredibly busy schedule, she has been so supportive of me and Jeremy this past year.
someone didn't care to have her picture taken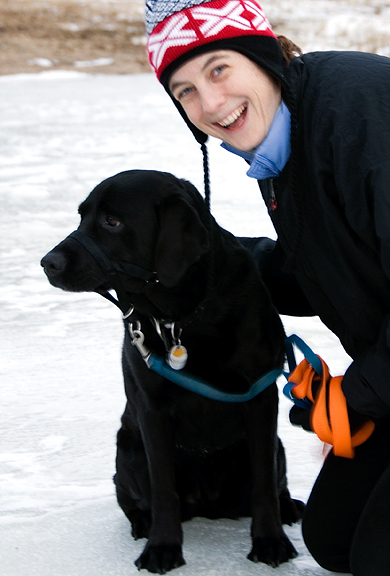 Tonight, we started the evening with lychee martinis. My god, martinis are really strong. My head was spinning after two sips. I do much better with martinis that are diluted with fruity juices. I whipped up a few appetizers so the alcohol wouldn't go straight to our heads.
potent lychee martini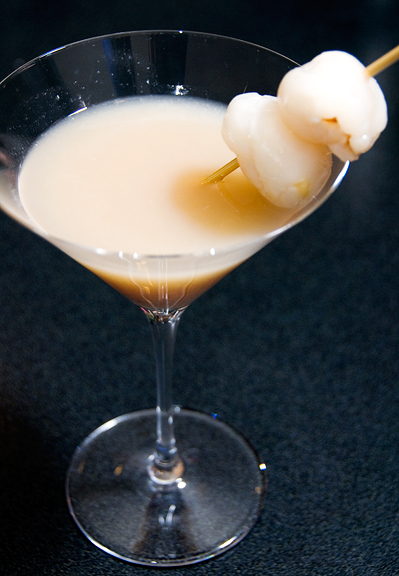 grilled prosciutto-wrapped white asparagus with balsamic reduction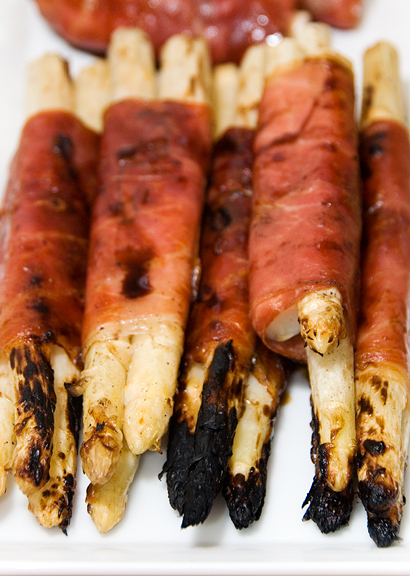 We eventually made our way through dinner with lots and lots of conversation and wine(s). I planned a menu based on things my pal loves to eat. Here's what I served up tonight:

lychee martinis
grilled prosciutto-wrapped white asparagus with balsamic reduction
pan seared scallops with white wine pan sauce
green citrus almond salad
potatoes au gratin
filet mignon with port reduction sauce
flourless chocolate cake, whipped almond cream, pomegranate seeds

No recipe today. I'll try to post one tomorrow – I have one more "holiday" style cookie to share that Jeremy really likes.