The lunar new year is almost here (15 minutes!). Our friends left a little while ago, full on food, dessert, conversation, laughs, friendship. No recipe tonight, but I'll include links to recipes for the dishes I served. Then you can sit back and scroll through the day in pictures. Gong xi fa tsai! Jing nian quai le. Wung shir ru i.

the menu
scallion pancakes
chinese potstickers
hot pot
rui tsai (lucky ten ingredient vegetables)
chocolate bags
beautiful new snow this morning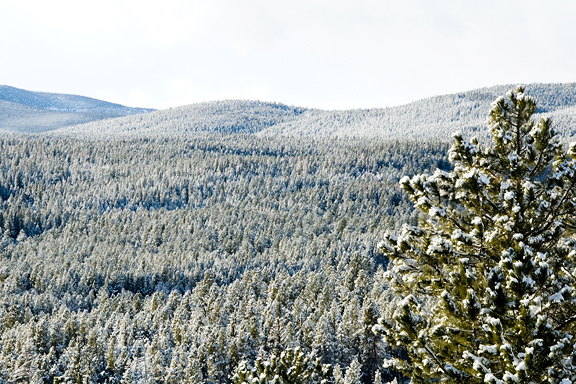 upside down character for luck (fu) – luck arrives at our front door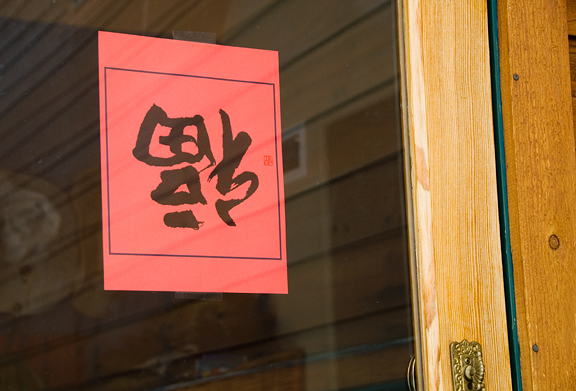 fruit and a red envelope, for my late sister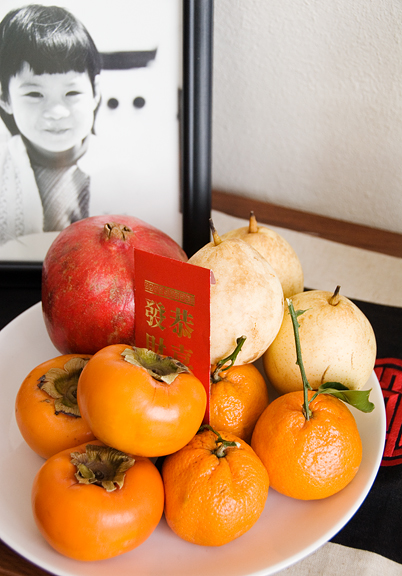 wrapping dumplings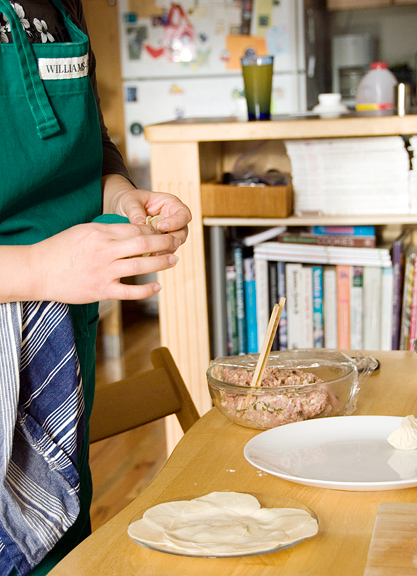 rolling dumpling skins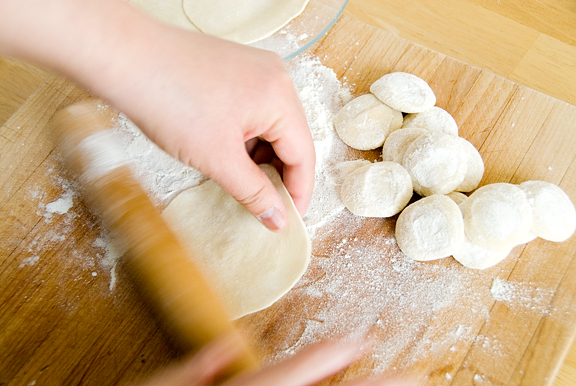 oh, let's make another plate – i'll bet they'll be hungry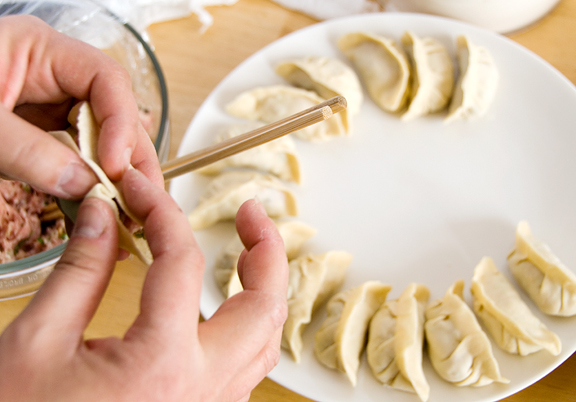 the puppy arrived!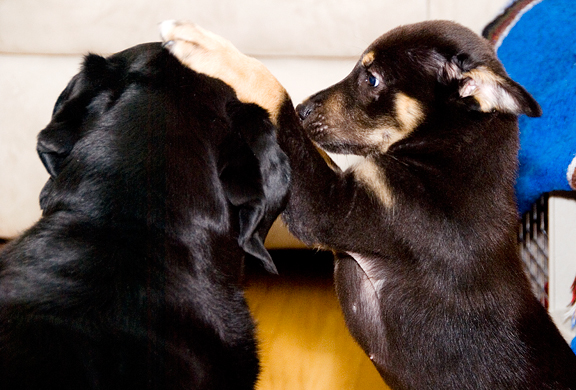 so little and cute
kaweah doesn't know what to do with such a tiny pal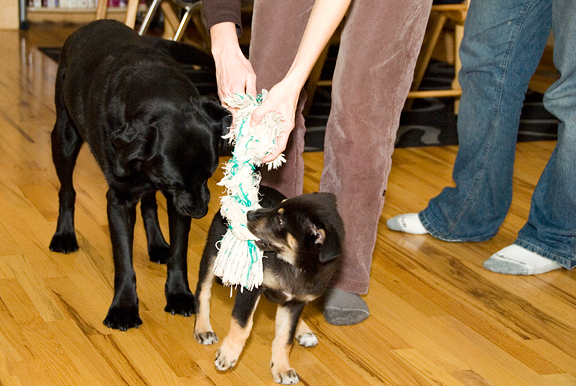 ready for some hot pot: sliced flank steak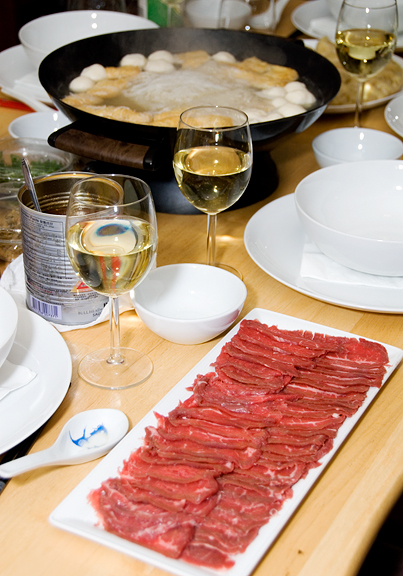 lucky vegetable dish and pot stickers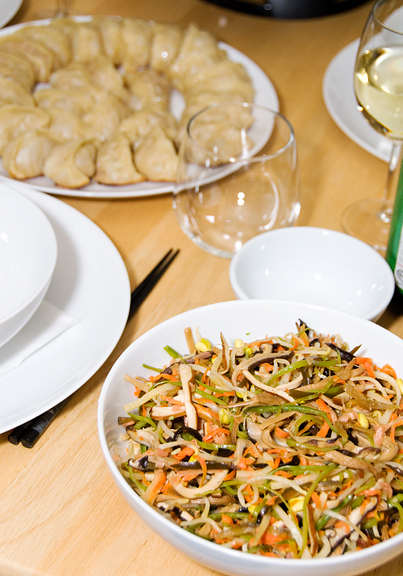 beth is a pro with the chopsticks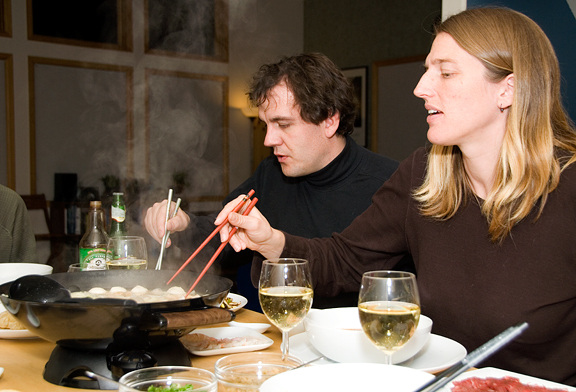 andrew tucks into his new year's eve meal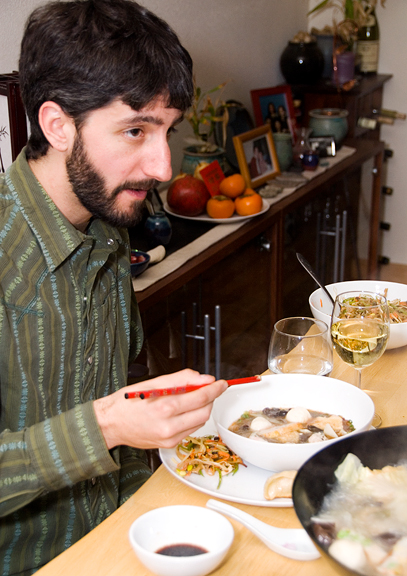 puppy konked out after all of the play – sooo tired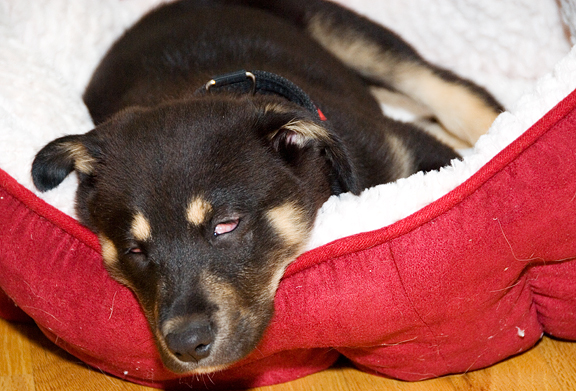 but she woke right up when we let kaweah out of the office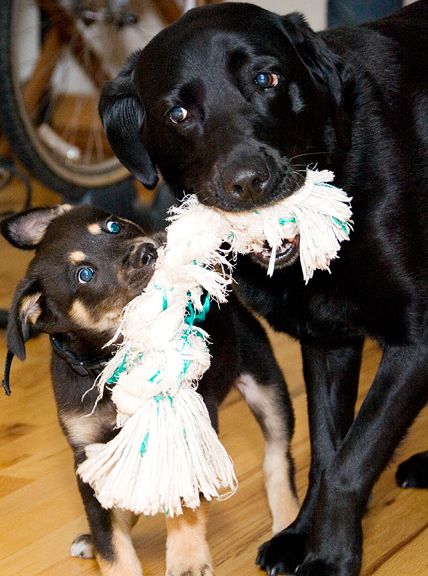 someone is going to sleep very well tonight