Recipe: blueberry (and raspberry) streusel bars with lemon-cream filling
The summer solstice was a month ago. When the winter solstice passes, I watch the daylight hours increase with great interest. But when the summer solstice occurs, I don't really notice the shortening of the days because it's so hot that I cannot wait for the sun to drop behind the mountains each evening. However, when we wake up at 5 am and the sun isn't popping over the horizon, I become keenly aware of the approaching equinox. I start to feel giddy and panicky at the same time. Giddy, because I relish those cooler days and panicky, because there is far more left on my summer todo list than there is time to do it all.
But that doesn't keep a kid from trying.

mango mojito at aji in boulder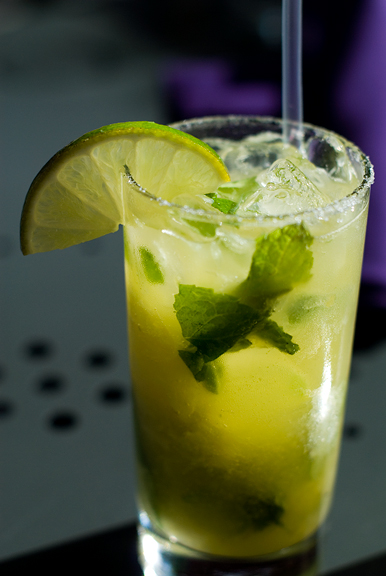 mister hyde and his precious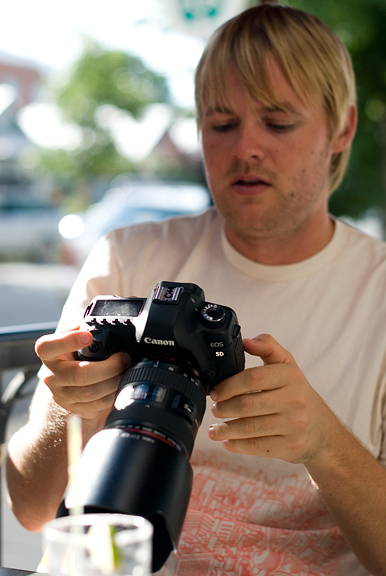 jeremy on pawnee peak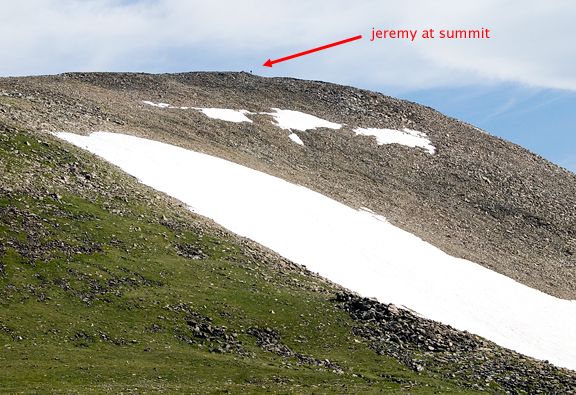 columbines in bloom in the high country
I recently hosted a stitch-n-bitch. There was plenty of food, lots of bitching (the good kind), but nary a stitch knit. I think when we go too long between SNBs, there is much to catch up on – it is a most dynamic group of fine ladies. Or maybe we shouldn't have so many mojitos, piña coladas, and desserts to distract us from our projects? Good times! Today's recipe was served at a previous SNB, but it's perfect right now when fresh berries are flooding the markets.
blueberries or raspberries – take your pick
mix the streusel
If you can refrain from eating the berries raw (my favorite way to have them, really) you might consider putting them in these bars. The recipe comes from
Fine Cooking
and was originally for blueberry streusel bars. I didn't actually have enough blueberries, so I made two 8×8-inch pans, one blueberry and one raspberry.
moosh the butter into the dry ingredients
layer most of it in a buttered, foil-lined pan
I quite love bars, bar cookies, brownies, blondies, anything you dump in a pan, bake, and chop up into small squares. It's because they are easy to slap together and usually have fewer dishes to clean up. I find them to be very forgiving as well – always a good thing.
mixing the lemon cream filling
pouring filling over berries and baked crust
Everyone liked the streusel bars, although I think the
macadamia nut and chocolate chip blondies
were more popular. That's how it usually is with most people – chocolate before fruit. The bars are a satisfying combination of tangy and sweet in creamy and slightly crunchy form. I like to tell myself that the oats and fruit make it practically health food (ha!).
top off with remaining streusel
crumbly, creamy, fruity
Blueberry (and Raspberry) Streusel Bars with Lemon-Cream Filling
[print recipe]
from Fine Cooking no. 93
8 oz. unsalted butter, softened (plus more for the pan)
13.5 oz. (3 cups) all-purpose flour
1 1/2 cups old-fashioned rolled oats (not quick oats)
1 1/3 cups packed light brown sugar
1 tsp salt
1 tsp baking powder
1 large egg, separated
14 oz. sweetened condensed milk
1/2 cup fresh lemon juice
2 tsps lemon zest, grated
13 oz. (2 1/2 cups) blueberries (or raspberries), at room temperature, washed and drained on paper towels
Place rack in center of oven and preheat to 350°F. Line a 9×13-inch metal baking pan with enough foil to leave 1-inch of overhang on the ends (I used 2 8×8-inch pans). Butter the bottom and sides of the foil. Combine flour, oats, sugar, salt, and baking powder in large bowl. With fingers, rub the butter into the flour mixture. Reserve two cups of the mixture for the topping. Mix egg white into the rest of the crumbs and press the mixture into the pan evenly. Bake the crust for about 10-12 minutes until the top is dry. In medium bowl, whisk condensed milk, lemon juice, lemon zest, and egg yolk. Let it stand for 5 minutes (it will thicken). Sprinkle berries evenly over hot crust and spread the lemon mixture over the berries, smoothing it out as necessary, taking care not to crush the berries. Bake about 7-8 minutes. Sprinkle remaining streusel over the fruit/lemon mixture and bake until filling bubbles at the edges and topping is golden brown – about 25-30 minutes. Cool the bars on a rack (in the pan) for about an hour. Lift out of pan with the foil and let cool on rack completely. Remove foil and cut the bars into 24 squares. Store in refrigerator if not eaten within a few hours.