Recipe: pumpkin tea cake
In December, I go through the process of reviewing my photographs from the entire year. I do this to gather a compilation for our New Year's greeting card, but the exercise is a great way to take a jog down (short-term) memory lane. I've been cranking out a digital photo card for the past seven years such that I don't feel I'm ready for the new year until I've summarized the one that is coming to a close. Reflection is good and this time spent pondering the last twelve months means I am psyched and ready for 2012. Please visit our Year in Photos for 2011.

happy new year from me to you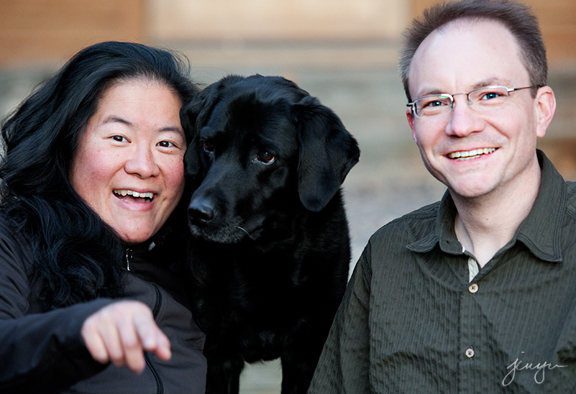 Back in October, Celia, who runs
Star Acre Farms
had come to the Denver Botanic Gardens cooking workshop that I taught with
Manisha
,
Todd, and Diane
. She gifted us several gorgeous heirloom squashes from her farm after the class had ended. One of the pumpkins I chose was this beauty:
a winter luxury pumpkin
Thoughts of what to make with this special pumpkin ran in the background of my mind for several weeks. It wasn't until I was in California, meeting up with
Lisa
, when she put the idea in my head. We were talking about
Tartine
and how we love the bakery and how we both have the cookbook. Lisa asked if I had tried their pumpkin tea cake before. No. Her eyes rolled up into the back of her head and she ordered me to make this pumpkin tea cake. There is a reason her blog is called Lisa Is Bossy (I love her!).
flour, baking powder, baking soda, spices, pumpkin, vegetable oil, sugar, salt, eggs
mix the dry ingredients
I was mentally ready to use the heirloom pumpkin for this tea cake when I read that pumpkin purée from scratch tends to be watery and not as good as canned pumpkin. Huh… Luckily, I had some canned organic pumpkin purée in the cupboard. I guess it's good that I buy groceries at random for no reason – at least it was this time.
combine the pumpkin, oil, sugar, salt
beat the eggs in one at a time
Lisa told me this was a terrific pumpkin tea cake recipe. In her words, "I mean, it has a cup of oil for a single loaf. How is it not going to be amazing?" My eyes grew wide when I heard that. A cup of oil? But I trusted Lisa because she's OCD, has high standards, and is a baking machine. SOLD!
add the flour mixture and stir until just combined
the consistency of a thick purée
I filled my standard loaf pan and the batter went nearly to the top. There was some concern since this was my first attempt baking a sea-level recipe at my elevation. The probability of the cake overflowing and me having to scrape carbonized pumpkin tea cake off the bottom of my oven was significantly greater than zero. Too lazy to split it between two pans, I just slid a baking sheet underneath the rack to catch any drips. Good thing too, because the cake rose enough to spill sugar over the edges, although the batter remained within the pan. I cannot complain.
top the batter with sugar and pumpkin seeds (pepitas)
cooling
The crumb on this cake is so moist and tender. I imagine that's the oil's doing. I also love the earthy pumpkin with spicy notes from the nutmeg, cinnamon, and cloves. The "crust" of the cake is nice and crunchy fresh out of the oven with the baked sugar and roasted pepitas on top. It's perfect for tea, with coffee, served as dessert, served as breakfast, or just shoveled into your mouth. I've never been disappointed with anything out of Tartine Bakery, so it comes as no surprise that their cookbook would deliver equally excellent baked goods.
perfect pumpkin cake
Pumpkin Tea Cake
[print recipe]
from Tartine
1 2/3 cups (225 g) all-purpose flour
1 1/2 tsp (7 ml) baking powder
1/2 tsp (2 ml) baking soda
1 tbsp + 2 tsps (25 ml) ground cinnamon
2 tsps (10 ml) nutmeg, freshly grated
1/4 tsp (1 ml) ground cloves
1 cup + 2 tbsps (255 g) pumpkin purée
1 cup (250 ml) vegetable oil (like safflower or sunflower)
1 1/3 cups (270 g) sugar
3/4 tsp (4 ml) salt
3 large eggs
2 tbsps sugar for topping
3 tbsps pepitas for topping
Preheat oven to 325°F. Butter the bottom and sides of a 9×5-inch loaf pan. (You can do this recipe with a stand mixer or by hand.) Mix the flour, baking powder, baking soda, cinnamon, nutmeg, and cloves into a mixing bowl. In a large mixing bowl, beat the pumpkin purée, oil, sugar, and salt together until well blended. Beat the eggs in one at a time, making sure each egg is completely incorporated before adding the next one. Scrape the sides of the bowl as necessary. Add the flour and mix until just combined. You don't want to overbeat the batter as it will result in a tougher crumb. Then beat for 5 to 10 seconds until smooth. Pour the batter into the loaf pan and tap the pan on the counter to help flatten the batter out. Sprinkle the sugar and pepitas on top and bake for about an hour or until a toothpick comes out clean. Remove the cake from the oven and let sit for 20 minutes. Invert the pan onto a cooling rack and flip the cake out. Turn the cake back right-side up and let cool completely. Serve at room temperature. Lasts about 4 days (well-wrapped) on your counter or up to a week in the refrigerator. Serves 6-8.