Monday, October 25th, 2021

Recipe: crumbled tofu stir fry
Thanks to some technologistical hiccups, my last post was published before email subscribers were migrated to a new service, so I apologize if you didn't receive a notification. But email subscription limbo has now been resolved, and hopefully this is the last we'll talk about that.
Most of our aspens have been stripped bare by intermittent winter storms and winds, but we find the delicate rattles of the remaining dried leaves soothing when we take the pups on leisurely hikes. I rather like the quiet time in the mountains between the leaf peepers and the ski crowds, when locals are left to their own shenanigans. The diurnal swings in temperature fooled Jeremy into thinking it was too early to switch to flannel sheets despite his complaints about sleeping cold overnight. Once we made the switch, his outlook on life flipped 180°. It will probably flip back after Daylight Saving ends and the sun drops behind the mountains at 4:30.

the local stand had a good run this year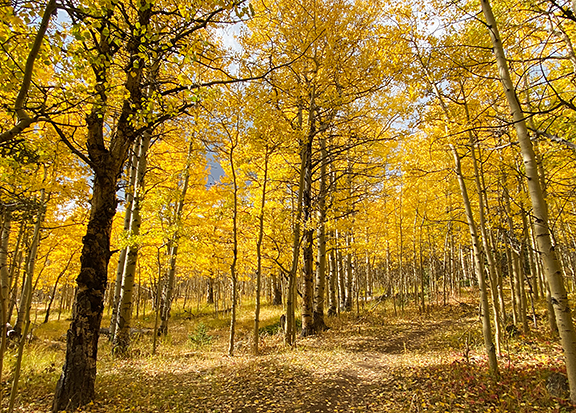 cool air and hot sun, everyone finds their sweet spot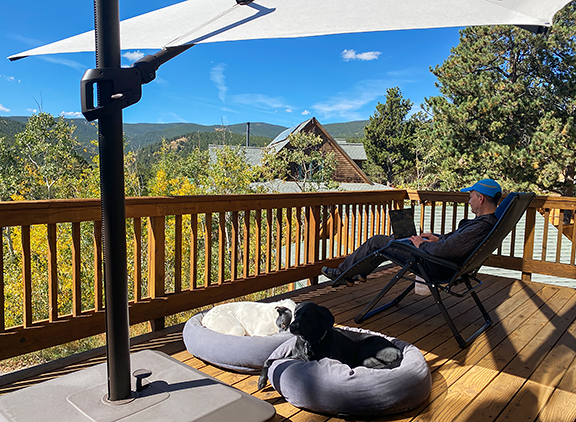 yuki and the charlie brown aspen tree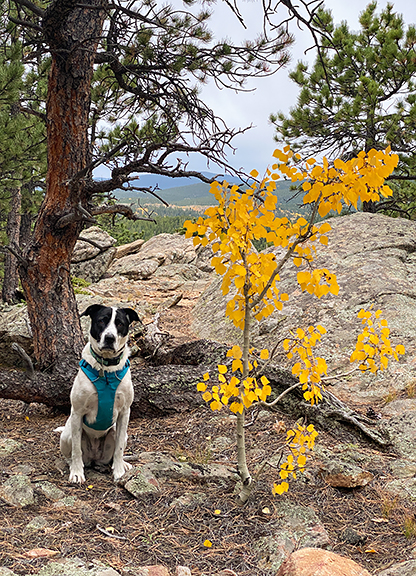 those autumn sunsets are something else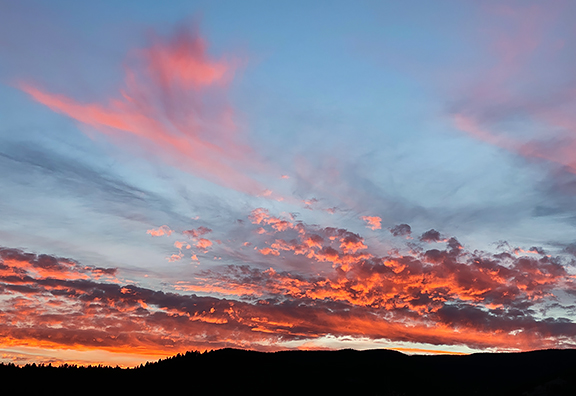 We've been making the most of this lull before ski season, cramming in medical and dental appointments, fixing and organizing house things, voting (have you voted? local elections are important, so please read up on the issues/candidates and vote!)… you know, adulting. I've also carved out some time to do a little recipe testing – especially vegetarian recipes. It can be hit or miss and the misses will require additional work, but I'm sharing a real winner today. My aunt recommended this tofu stir-fry from Melissa Clark on New York Times Cooking which I admittedly skipped when I first saw it in my subscription, but gave it a try on her suggestion. I've incorporated my aunt's tweaks as they improve upon the dish.
cilantro, chili garlic sauce, soy sauce, shaoxing wine, sesame oil, canola oil, lime, edamame, shiitake mushrooms, green onions, salt, tofu, ginger, garlic
It all starts with a block of firm tofu. Firm is important or else you will wind up with a mushy mess and many tears. Look for firm or extra firm on the packaging. Melissa Clark shreds her tofu and drains the shreds on a towel, but I prefer to freeze, thaw, squeeze, and crumble my tofu. Freezing tofu results in a spongier, more chewy texture, and the tofu absorbs marinades better and fries up crisper. This requires a smidge of extra planning: Freeze the tofu in its packaging overnight or for 12 hours, then thaw it in the refrigerator for 24 hours. When thawed, press the tofu between your palms, squeezing out a good bit of the water. From here you can crumble the tofu by hand. I pull chunks off the tofu block and squeeze out more liquid before crumbling the tofu into a bowl.
crumbled tofu
**Jump for more butter**