Recipe: fried pickles with green goddess aioli
I bid farewell to spring last week with a 17-mile trail run chased by an Andrew Bird concert at the Chautauqua Community House (125 seats and we were *this* close to the stage!) on Thursday. Then my parents made an awesome feast of a Chinese meal for us Friday evening including some of Jeremy's favorite dishes. The next morning we packed the pup into the car and headed southwest to Crested Butte on the first day of summer. I wanted to catch the early summer wildflowers (which are very different from the mid-summer wildflowers) and well – it's Jeremy's happy place.

wonderful things: kaweah, summer solstice, crested butte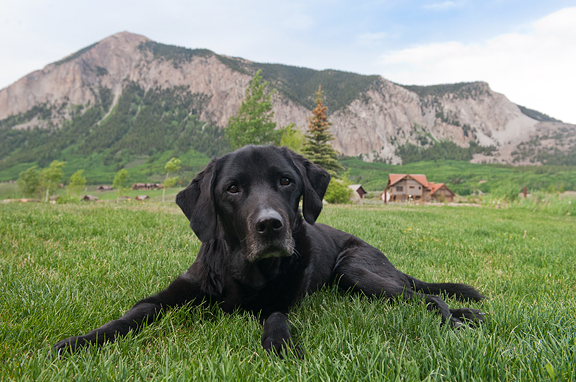 wallflowers in bloom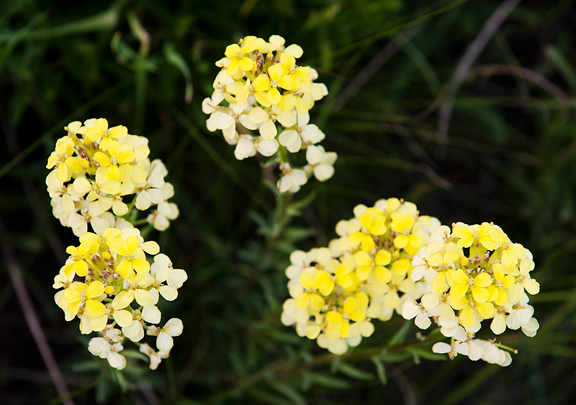 lupine nestled under aspen stands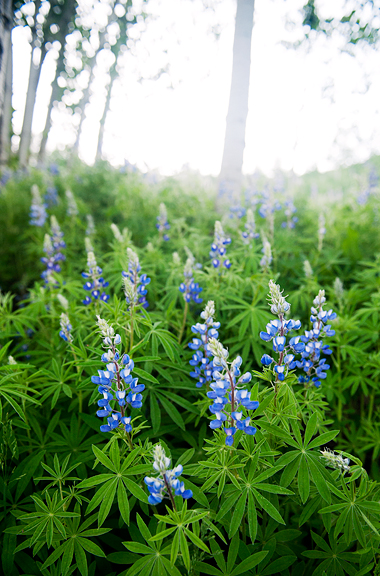 Being in Crested Butte is also a nice opportunity to change up my trail runs and keep track of which flowers are blooming where. The trails I ran last month are no longer mudslides, but hardpack dirt. As I increase my distances, climbs, and elevations, I'm learning to also manage things like chafing, hot spots, fuel intake, rate of water intake, sun exposure, pacing, what to eat pre- and post run. Next up is filtering water on the trail because we are reaching the limit of what we can carry. I was completely oblivious to these issues at the start. No such thing as a simple run anymore.
green has arrived in the mountains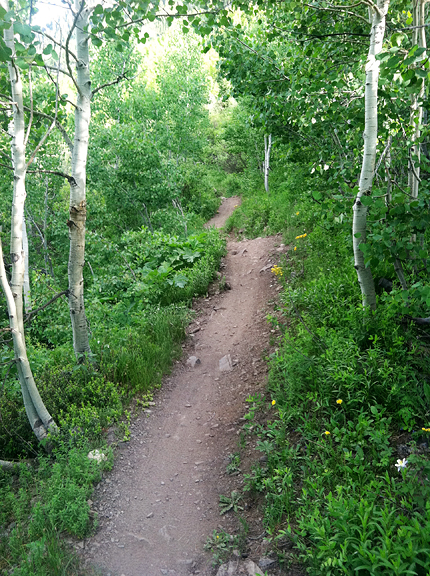 a quick snappy of purple larkspur with mount crested butte in the distance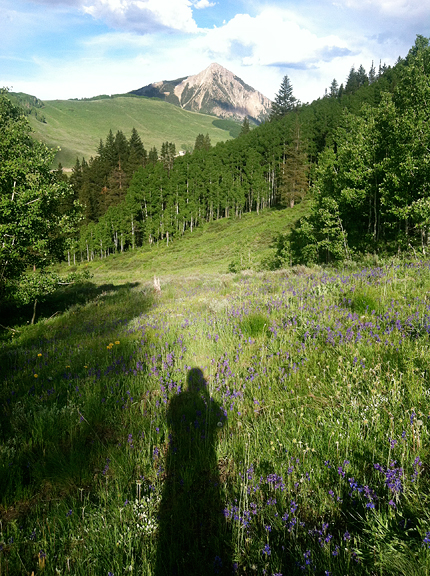 One thing I don't have to worry about as much is my caloric intake. Actually, I *DO* have to watch my caloric intake, but mostly to make sure I get enough calories to balance a 2000 calorie run. Something like that. The point is that I'm not shying away from the occasional fried snack which is why I ventured forth to make these irresistible fried pickles. The first time I had them was at
Oak
in Boulder, served with a side of green goddess aioli. If you love pickles and fried things, this is the ultimate combination. I suggest making the aioli first, because you'll want to eat the pickles while they're fresh and hot.
chives, parsley, dill, mayonnaise, lemon, garlic, salt, pepper, anchovy paste
grate the garlic
chop the herbs
The recipe I originally followed had too little volume to blend properly in my blender, so I doubled the amount in the recipe below. That seemed to solve the blender issue. I used chives, Italian (flat-leaf) parsley, and dill as my herbs, but you can use any of your favorite fresh herb combinations for the aioli.
chopped herbs, mayonnaise, pepper, lemon juice, grated garlic, salt, anchovy paste
place the herbs, mayonnaise, garlic, lemon juice, and anchovy paste in the blender
purée until smooth and season with salt and pepper
Once the aioli is done, you can cover it and store it in the refrigerator for up to a week. Now on to the pickles. I'm particular about the crunch of my pickles. I like them crunchy if at all possible. Flavor is just as important. I used Claussen's Kosher Dill pickles for this batch and the results were great. They retained their crunch and flavor nicely. Use what you like, but just be sure to pat dry the pickle slices to avoid splattering when you fry them.
pickles, beer, egg, baking powder, salt, flour
slice the pickles to 1/2-inch thickness
pat the slices dry
The batter is a straightforward beer batter. If you don't want to use beer, you can substitute milk, but beer lends a nice fermented flavor to the batter. Which beer to use? I have no idea. I think any beer works. I knew I wouldn't go wrong with a local brew, but Colorado is kind of obsessed with making great beer.
whisk the beer and egg together
mix the flour, baking powder, and salt together in a separate bowl
stir the dry ingredients into the wet ingredients
Now you are ready to fry. I find the use of a candy thermometer slapped onto the side of my pot of oil helps tremendously when it comes to frying. Usually there is a target temperature to maintain, but between the flame on my stove and the drop in temperature when you add cold things (cold because it's room temperature as opposed to 375°F) to hot oil, it can be a juggling act at best. At least the thermometer helps me stay in the ballpark of the target temperature and I can make adjustments accordingly. The pickle slices fry at 375°F for about 2 minutes a side until golden. If you like the batter coating thick, give it an extra 30 seconds per side.
dip each pickle slice
fried and draining on a cooling rack
These fried pickles are best eaten hot while the batter is crisp and fresh. If you want to make them ahead, I've had good results storing them in an airtight container in the refrigerator and then heating them in a 350°F oven until the batter crisps up again to your liking (maybe 10 minutes). Serve them along with the green goddess aioli and you have in essence created your own little party.
serve hot
dip in the green goddess aioli
consume with gusto!
Fried Pickles with Green Goddess Aioli
[print recipe]
from this recipe and this recipe
1 lb. dill pickles (or less – the batter will support at least 1 pound)
1 egg
12 oz. beer
1 1/2 cups all-purpose flour
1 tbsp baking powder
1 tsp salt
vegetable oil for frying
green goddess aioli for dipping (see recipe below)
green goddess aioli
6 tbsps herbs (parsley, dill, chives, basil, etc.), finely chopped
2 tbsps lemon juice, fresh squeezed
2 cloves garlic, grated
1/2 cup mayonnaise
2 tsps anchovy paste
salt and pepper to taste
Make the green goddess aioli: Place the herbs, lemon juice, garlic, mayonnaise, and anchovy paste in a blender. Blend until smooth. Add salt and pepper to taste. Refrigerate until ready to use. Makes just under 1 cup.
Make the fried pickles: Slice the pickles into 3/8-inch thick slices – either crosswise (circles), lengthwise (long ovals), or on a diagonal. Pat each slice dry with paper towels (I gave each a good squeeze to reduce the liquid). Crack the egg into a large bowl and whisk to break up the yolk. Whisk in the beer. In a separate bowl, whisk the flour, baking powder, and salt together. Stir the dry ingredients into the beer and egg mixture until smooth. Heat 2-inches of oil in a medium saucepan or a large pot to 375°F (I use a candy thermometer). When the oil reaches temperature, dip pickle slices one-at-a-time into the batter, let excess batter drip off, and place in the hot oil. Fry until golden (about 2 minutes per side). Remove from oil and drain on paper towels or on a cooling rack. Work in batches, but don't crowd the pickles as they may stick together. Serve hot with green goddess aioli.
more goodness from the use real butter archives