Recipe: knorr's spinach dip
Oh wait. I meant to write: It pains me to type. Because it does. Shoulder and neck hurt like hell, but I'm more than 2/3rds done with my web overhaul. The end is in sight – for me or the web pages, take your pick.
I did manage a short break on Friday and went into town for errands and a couple of important dates. The first of my clandestine meetings sent my heart aflutter!

ten weeks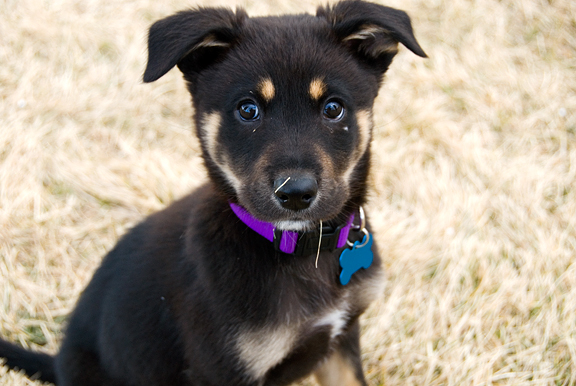 get him!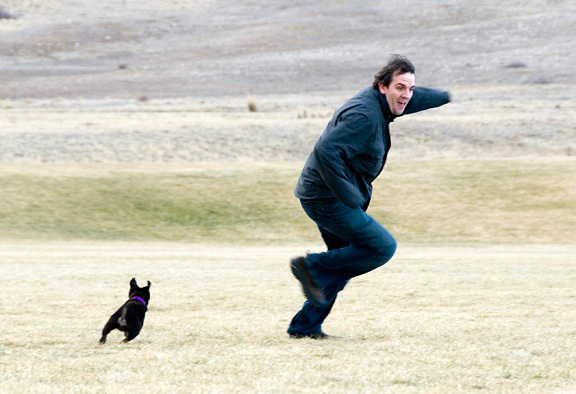 puppy getting chilly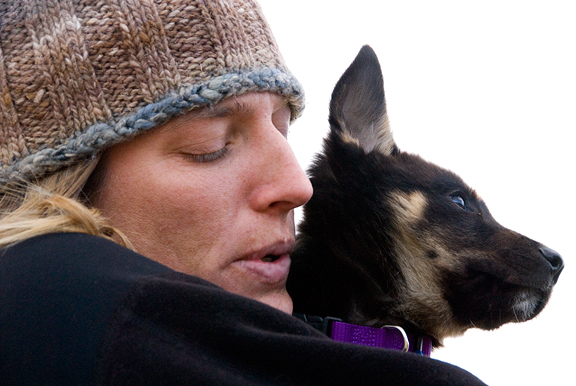 The second of my meetings also sent my heart aflutter, but in a different way. I met Jeremy on Pearl Street at the cookware shop and from there we proceeded to happy hour. I talked his ear off for the first 15 minutes about
the puppy
. However, happy hour was a good move, because Jeremy got to unwind after a stressful day.
the med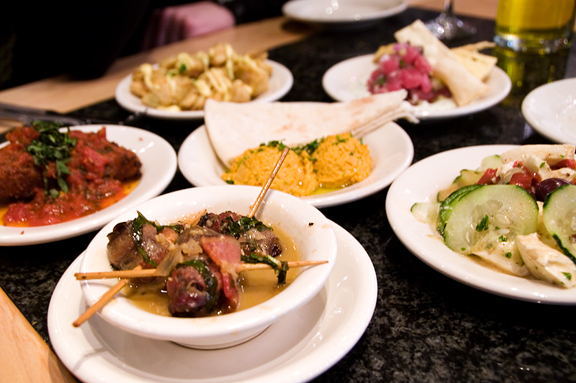 Very little in the way of fun occurred this weekend, but since Jeremy had a ton of work to do and I had a ton of work to do, it was nice to both be working together (well, separately, but in the same office). I did manage to re-shoot an old favorite recipe. It is, in fact, one of the most searched for recipes that leads people to my website. It hasn't led anyone directly to my blog because it wasn't on my blog… until now.
can you guess?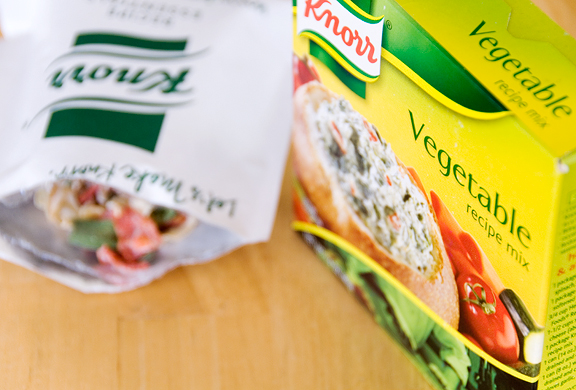 Right. For all of the recipes on
use real butter
, people are apparently seeking out the Knorr's spinach dip recipe. Since I am in the process of consolidating most food-related pages from my website over here, I figured it was high time to send Miss Popularity over too.
frozen spinach: thawed and squozen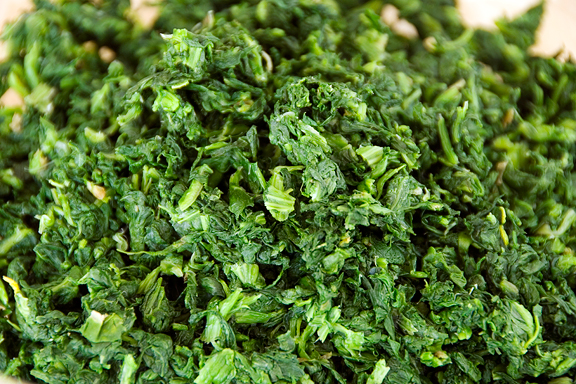 I have a lot of dip recipes and I think this is my favorite. I know it is Jeremy's favorite because he is the one who scarfs down the leftovers the day after we've thrown a party. It is the recipe off the back of the box of the Knorr's vegetable soup mix, although I omit the onions.
dicing water chestnuts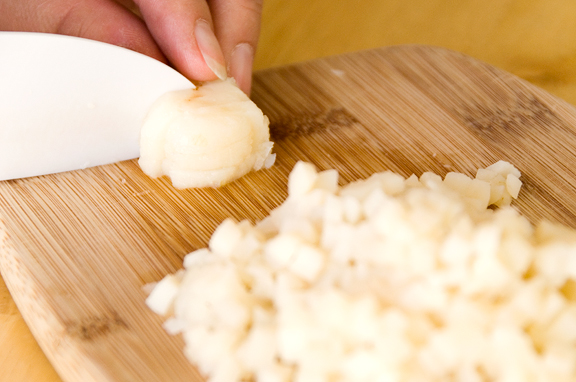 Even though it takes less time to run the water chestnuts through a food processor, I rather like cutting them by hand. It ensures more crunchiness and less mushiness as my mince is uniform. Oh, and I noticed that in the past, I used to buy 10 ounce packages of frozen spinach. These days, I buy organic frozen spinach, and I can only find that in 16 ounce bags – so I use 60% more spinach, but the dip is even better that way, in my very opinionated opinion.
dump everything into a bowl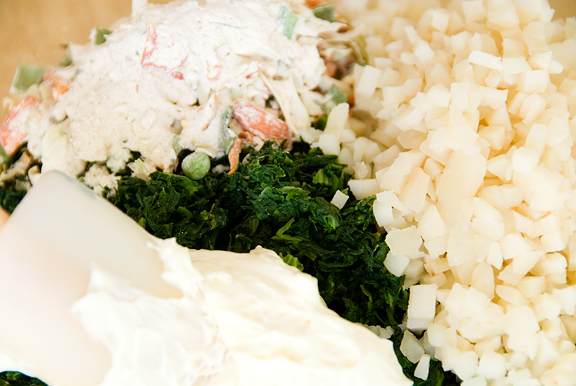 It's surprising how much Jeremy loves this dip because he dislikes both mayonnaise and sour cream – and there is a lot of each in the recipe. It takes no time at all to put together, but it should sit in the refrigerator for a few hours to let the dehydrated vegetables in the soup mix soften up.
mix it together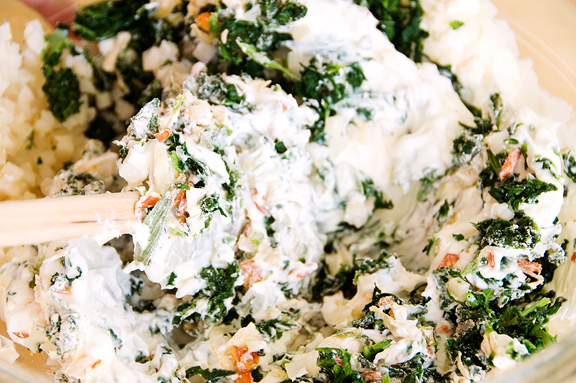 Aside from serving this dip as a dip, I love to make little finger sandwiches with it for teas. I even went so far as to get white bread (thankfully, Jeremy bought a local brand of white bread instead of something as narsty as Wonder bread) to make a few of these finger sandwiches. Kaweah had a grand time nibbling on a few of the crust trimmings. The dip goes beautifully with chips, crackers, bread, crudités.
finger sandwiches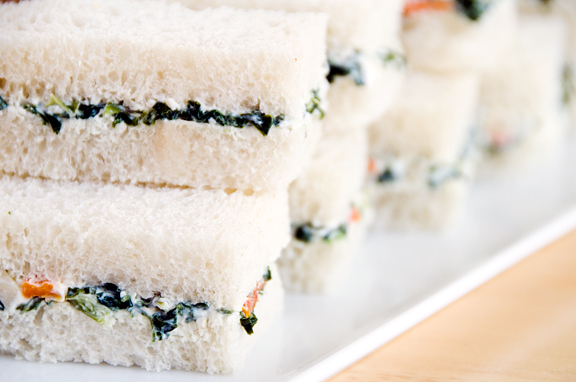 dip with crudités
Knorr's Spinach Dip
[print recipe]
1 pkg frozen chopped spinach, drained and squeezed dry
1 pkg Knorr's vegetable soup mix
1 small can water chestnuts, chopped
1 1/2 cups sour cream
1 cup mayonnaise
3 green onions, minced (optional)
Mix the sour cream and mayonnaise together in a bowl. Pour in the soup mix, water chestnuts, spinach, and green onions (optional). Mix thoroughly and refrigerate for at least four hours. Stir before serving.