Recipe: potato leek soup
My friend sent me the coolest package in the mail the other day. We both shoot Nikon and since he got one for himself, he decided to get one for me too. It was so generous of him, but I think it might be hard to distinguish between the 24-70mm 2.8 Nikkor that he sent me and the one that I already own.

practically identical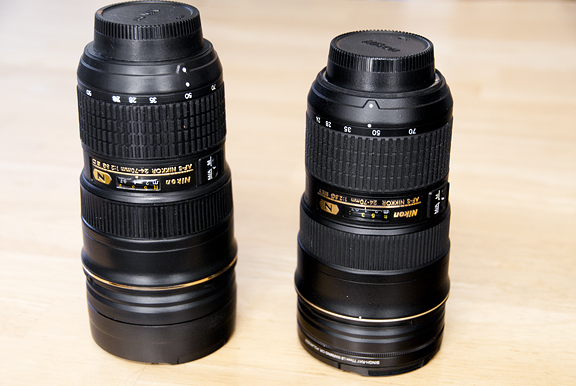 It's disconcerting how similar they are, because one is a lens and the other is…
a mug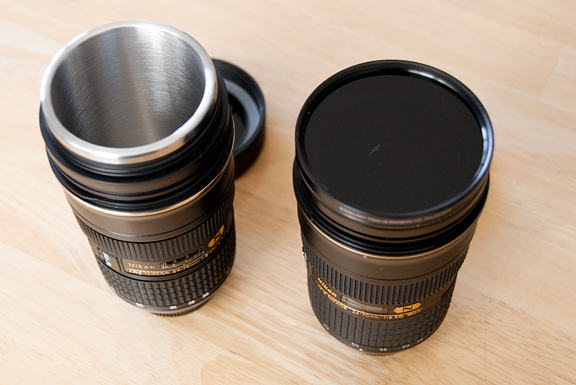 But I love it, because I'm a Nikon fangirl and 'tis the season for hot drinks. I only drink hot beverages from December to March because it's too warm for me the rest of the year. I have nothing against hot beverages. They are especially appropriate after a day spent outside in the snow.
like a day at vail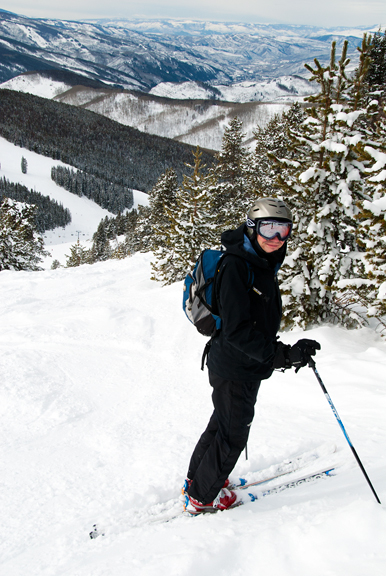 the view west from one of the back bowls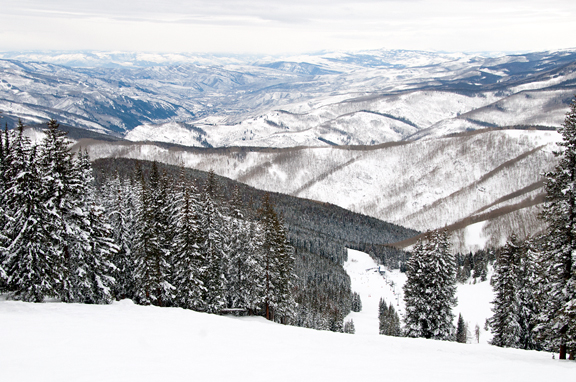 When we get home from the slopes or the backcountry, the first thing we do after greeting Kaweah and putting away our gear is heat up some soup. We have four different kinds of soup in our refrigerator right now. It's the best kind of food to warm you up and rehydrate your body. One of my favorites is potato leek soup.
leeks, potatoes, parsley, salt, pepper, and butter
slice the leeks in half
Don't laugh, but the first time I ever had potato leek soup was when we went backpacking. Trader Joe's had these instant potato leek soup mixes which were great to take on our trips. It wasn't until graduate school in Ithaca, New York that I attempted to make potato leek soup from scratch. It was unbelievably easy and thus became a staple for us. And then I proceeded to forget about it for several years.
dicing potatoes
the main ingredients: potatoes and leeks
I suppose the colder climates inspire me to make more soups and stews. Owning a beautiful pressure cooker doesn't hurt either. It makes making slow-cooked foods an absolute joy. The only gripe I have about this soup is the washing of the leeks. Does anyone have a good method for washing leeks? Because the silt manages to really get in between the layers.
sauté the leeks
add broth
You can use vegetable broth, chicken broth, water… I prefer a combination of water and chicken broth for my soup. After simmering the soup until the potatoes are soft, you can purée all of it or some of it. It really depends on what you prefer: smooth or chunky. If the puréed soup is too thick, just add more liquid. It's so flexible, but quick and simple. A hot bowl of soup is a perfect way to warm your belly.
into the blender
soup is great food
Potato Leek Soup
[print recipe]
2 tbsps (1 oz.) butter or vegetable oil
4 leeks, trimmed of the roots and dark green parts, split, washed, and diced
salt to taste
pepper to taste
2 lbs. yukon gold potatoes, peeled and diced
4 cups chicken broth
2 cups water
2 tbsps fresh parsley, minced
Heat the oil or butter in a large pot over medium heat. Add the leeks and sauté until they wilt. This takes about 6 minutes or so. Season the leeks with salt and pepper to your liking. Add the potatoes, broth, and water and bring to a boil. Reduce the heat and let simmer until the potatoes are fork-tender. When the potatoes are soft, use an immersion blender or a regular blender to purée the soup. You can leave chunks if you like by blendering only half of the soup. It's a matter of preference. Stir in the parsley and serve hot. [Note: if you like thick soup, use less liquid – if you like soupy soup, use more.] 6-8 servings.