Sunday, April 10th, 2011

Recipe: steak and mushrooms on polenta
I'm back from California and this time I'm home for a good few weeks which makes me more than just a little giddy. It's not that I don't love California – because I love the hell out of California – but this was my fifth trip in just over seven weeks and at some point I start to long for my routine again. The trip was totally worth it though. Have a looksee.

expansive fields of tidy tips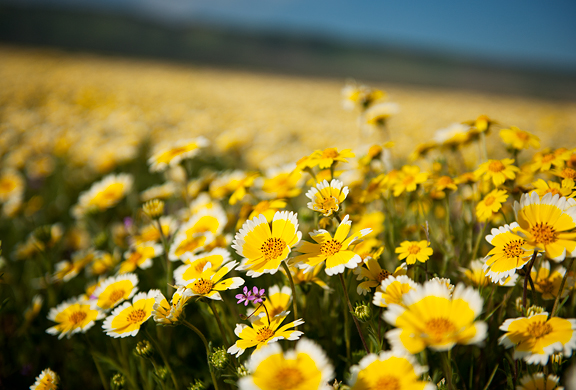 classic combo: lupine and poppies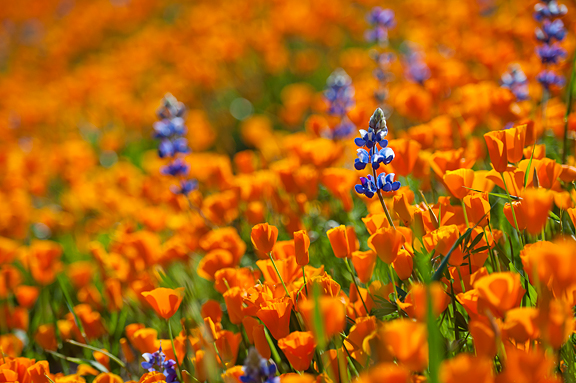 cherry tree blossoms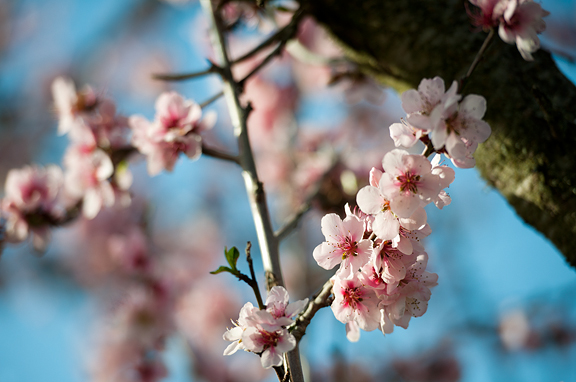 It's spring and that means green grasses and a glorious rainbow of wildflowers in the Golden State. Timing is everything and it's hard to get that right when you book travel a few months in advance, but we make due. You can find the full sets from
day 1
and
day 2
on my photo blog. On our third day, the weather forecast was for rain. California poppies don't open when it rains, so my shooting pal and I drove north up the coast to Big Sur (beyond Big Sur, the road was closed due to a landslide). As our dumb luck would have it – the skies opened up for us!
elephant seals take a group nap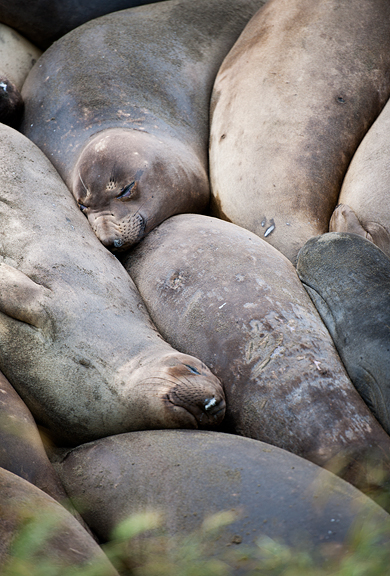 hummingbird checking me out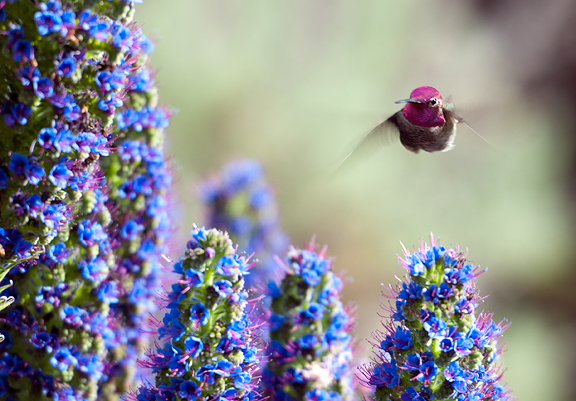 magical beach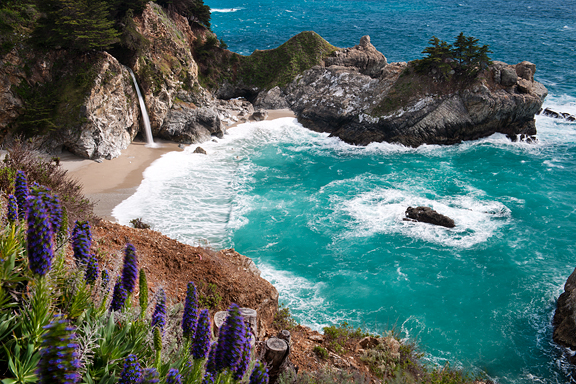 The rest of
day 3 along the Central Coast
is on the photo blog. We rolled into Big Sur shortly after noon and stopped at
Nepenthe
on the recommendation of several friends for lunch with a view. Despite the cool temperatures (50s) we opted to sit out on the patio to soak up the sun and gaze out onto the Pacific. After our meal we continued up the coast and dropped by
The Big Sur Bakery
. We got a browned butter strawberry tart on a whim. Wow… WOW! Finest browned butter tart I've ever had. EVER.
dining outside at nepenthe in big sur (with a view!)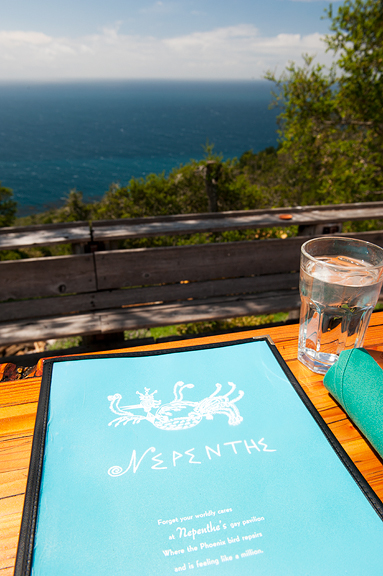 salmon appetizer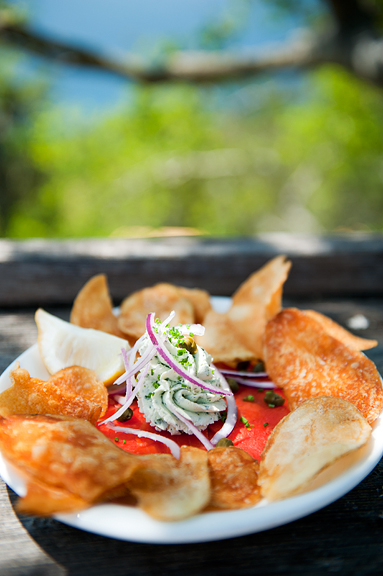 *amazing* browned butter strawberry tart from big sur bakery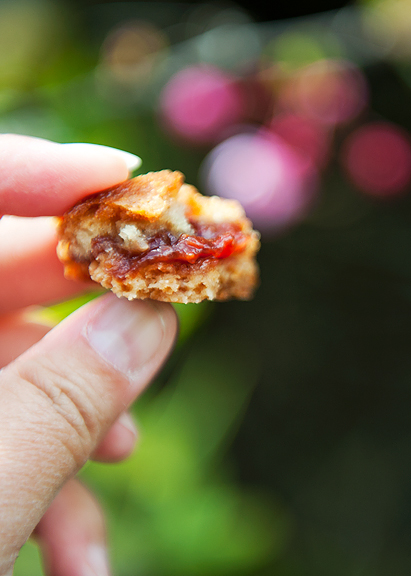 On our last day we drove into Los Angeles and met with
Todd and Diane
and
Allison and Son
for ramen at Mottainai, crispy cream puffs at Marukai Market, and ethnic shopping safari. Diane loaded us up with some
Vietnamese green mango pickles
before we left to catch out flight back to Colorado.
ramen at mottainai: the reward at the end of the trip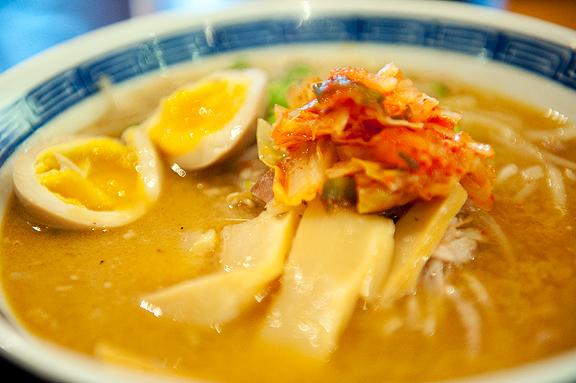 diane insisted on a dozen fabulous crispy cream puffs to share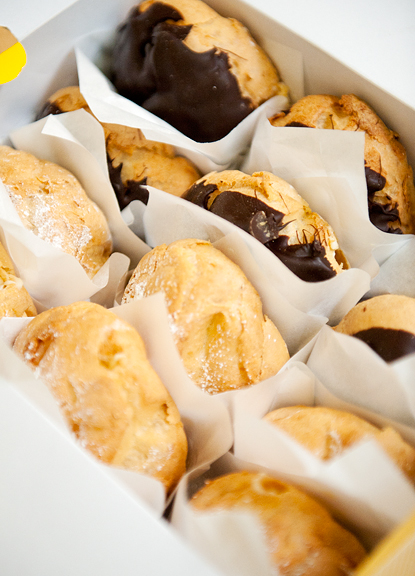 This is the second year in a row I've gone to shoot the spring bloom in Southern California. It's a visual shocker to return home to snowfall, brown and crunchy dead grasses, bare aspens, and dark pine trees. But it's home and it's wonderful! I have a hankering for spring-like dishes lately so I figure I should get to posting the dish I made for our anniversary back in March.
simple: polenta and salt
pour in the polenta when the water comes to a boil
The first time I had polenta was in the field in Argentina and despite the project leader's best efforts, it wasn't so appetizing. That's saying a lot because most things you wouldn't think to eat at home actually taste GOOD in the field. I kept away from polenta for nearly a decade. But eventually I had it prepared properly and well at friends' houses and restaurants. So I figured I'd give it a try at home… with mushrooms and steak.
luscious chanterelle mushrooms
thick slices
**Jump for more butter**