Sunday, March 4th, 2012

Recipe: parsnip chowder
From the moment we entered the month of March, life got busier. It wasn't unexpected because I could see the colored tags that flooded my calendar starting in March into April through… November. It's all good in my book. We kicked it off with a special 15th anniversary dinner at Frasca. I think Frasca is Jeremy's favorite restaurant. In fact, I know it is. From the moment I placed the reservation, he could not shut up about going there for dinner. It was phenomenal, just like every other time we've been there.

appetizer sampler: cured meats, grissini, frico caldo, batter-fried shrimp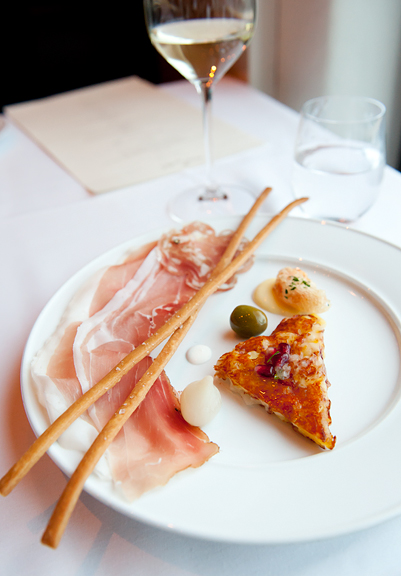 tortelloni: agribosco borlotti bean and house-made mortadella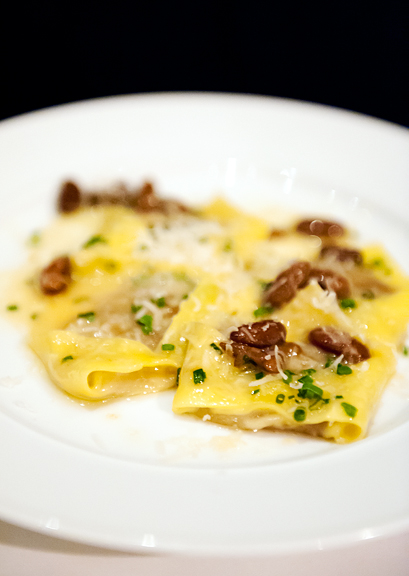 maine sea scallops, caviar, cauliflower, meyer lemon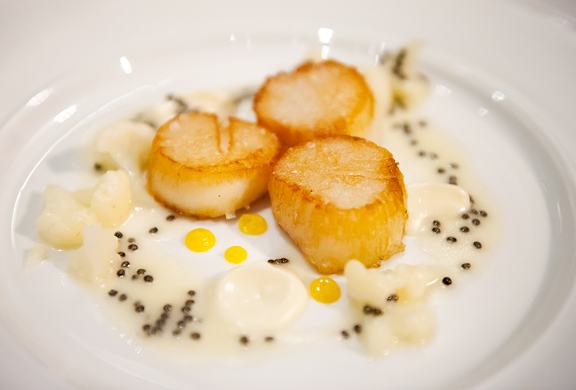 torta di cioccolato: chocolate cake, passionfruit caramel buttercream, mac nuts, dark chocolate gelato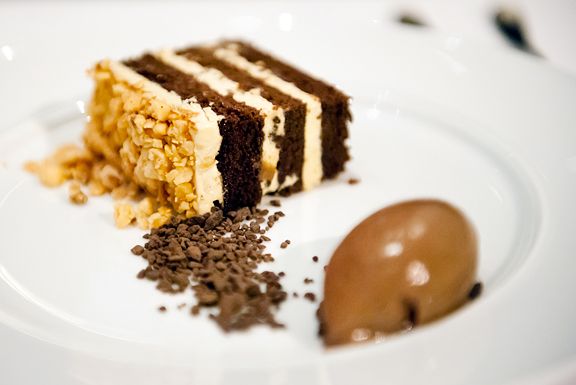 sfogliata: puff pastry, brown butter-hazelnut frangipane, banana, hazelnut crumble, custard gelato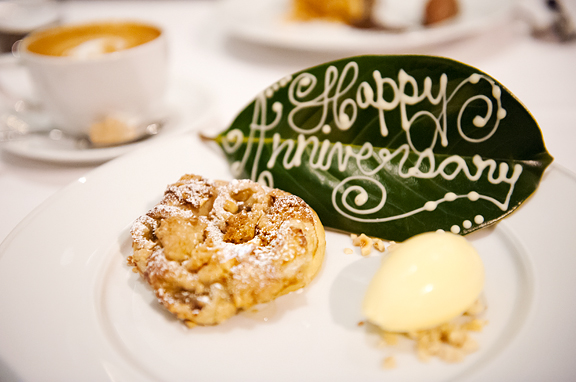 I think March also stands for Maintenance because we're doing a lot of that with the cars, the house, our outdoor gear, my photo equipment, finances, the dog, and well… everything. Perhaps it's that spring cleaning thing? And speaking of spring, some of my friends in other parts of the country have started talking about the arrival of strawberries. We here in Colorado are months off from strawberries. For me, spring is merely a sunnier, warmer, corn-snowier, cheery version of the winter ski season. Soup is still on the menu.
so are parsnips
potatoes, parsnips, onion, parsley, milk, half and half, butter, bacon
peeled parsnips, washed potatoes and parsley
We always forget how much we love parsnips until we taste that sweet, earthy spice of this root vegetable. It looks like a white carrot with exaggerated proportions. They are cousins. I willingly eat the hell out of both. So this recipe for parsnip chowder appealed to me when I was looking to change up our soup rotation. A big pot of soup lasts for several days around here.
diced: parsnips, potatoes, onions
oh, did i mention there is bacon?
**Jump for more butter**