Recipe: artichoke dip
you know what's coming
We have a new president. A shiny, new, intelligent, thoughtful, gracious, handsome president. I was in good spirits this morning listening to my public radio feed flood the kitchen and great room with coverage of the inauguration. As I whipped meringue and ground almonds, I listened to Mr. Obama take the oath of office. And suddenly I stopped, stood there, and wept into my apron. Tears of joy. It means so many different things to so many people. I can't even begin to list what it means to me. As tired as it may sound, I have hope. Not sure what hope may mean to you, but for me, hope coupled with realism and determination gets me through life. Well, I suppose I should say they helped me wade through the emotional and physical mess of cancer. I don't get through life, I live it whole hog. But now I'm living it with a big ass smile on my face.
are you shittin' me?
So I'm scanning my blog feeds this morning and I see that Susan of Wild Yeast is a finalist for the Well Fed Network Food Blog Awards in the Best Food Blog – Theme category. How awesome! I clicked on the link to see what other favorite blogs of mine made it to the finals. I always hope my favorites plaster the awards. I saw Jaden and Helen and Bea and Aran and Michelle and whoa! Use Real Butter?!?! In the Best Food Blog – Overall category?!
***Are you shittin' me?!***
I didn't even know there was voting or nominating or whatever going on! Color me surprised. Well thank you for nominating me, whoever you are. Thanks for reading, all of you. [How do you find out this information?] And thanks to the judges for putting me in the finals among such awesome blogs – written by awesome bloggers, fo shiz. Let's see here… Voting is open until 8 pm EST January 24, 2009. Sweet!
this chocolaty cookie is brought to you by…
I discovered Tim Tams on my first trip to New Zealand in 2003. Actually, there were Tim Tams and Chit Chats. Tim Tams are Aussie and I think Chit Chats are Kiwi. In any case, I liked Chit Chats better. Jeremy liked the Tim Tams. But with each subsequent trip back to New Zealand and eventually the motherland of Tim Tams (Australia), we came to associate Tim Tams with all things Aussie and wonderful. I would get the occasional Tim Tam fix from friends in Oz – that slender sleeve of about a dozen cookies…

coming to america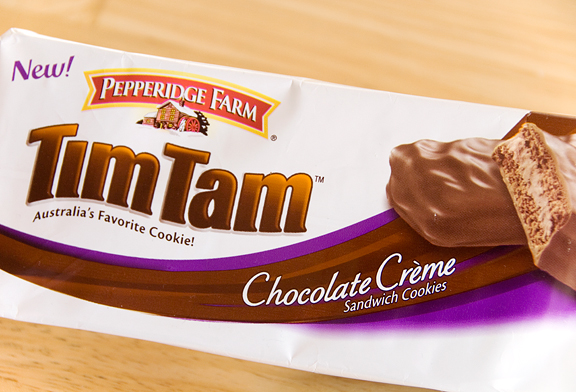 you want this?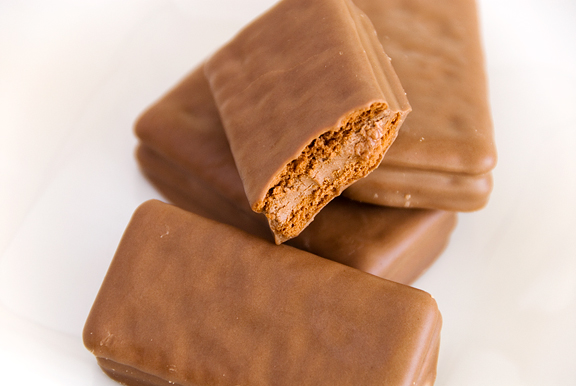 A few weeks ago I received a curious email from Tanya of Mr. Youth, asking if I'd like to sample Tim Tams. Absolutely. It's a promotional thing, because it appears Tim Tams have made it across the vast Pacific Ocean to the shores of North America. Pepperidge Farm brings us this Aussie treat and they are currently at Target (although it says for a limited time, so that makes me nervous). You can read more about it on http://ilovetimtamcookies.com/. If you are a Tim Tam virgin, you may want to give them a try. And if you do nab some Tim Tams, don't forget to try the
Tim Tam Slam
.
almost there
My web overhaul is done, but I'm in editing mode at the moment before going live. In the meantime, I am still transferring some recipes over to this blog. The artichoke dip I make is a huge hit with anyone who tries it or makes it themselves. I got the recipe years ago from the Etiquette Grrls website, which still exists but has been in neglect for the past several years.

as you would expect, it has artichokes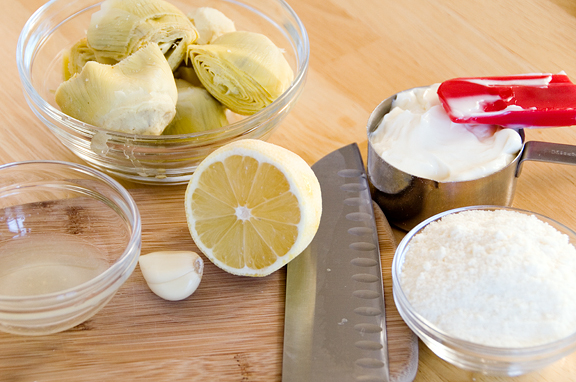 minced garlic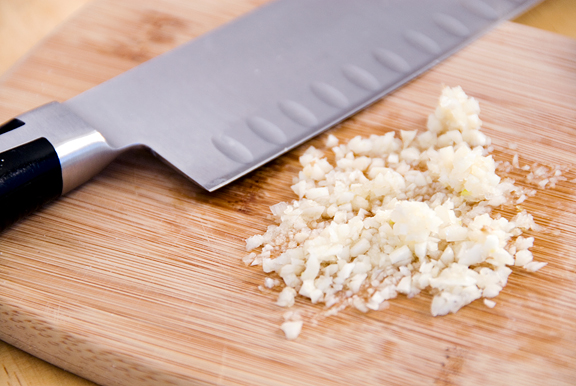 The lemon looks funky because it's naked. I needed the zest for another recipe, so it's not your eyes playing tricks on you. When I made the dip this weekend to reshoot, I discovered that my stash of artichokes had apparently dwindled to one measly can. I settled on a half recipe and baked them up in these little ramekin-esque baking dishes my MIL had given me a long time ago. I like the little servings even better!
stir together the artichoke, mayonnaise, parmesan, garlic, and lemon juice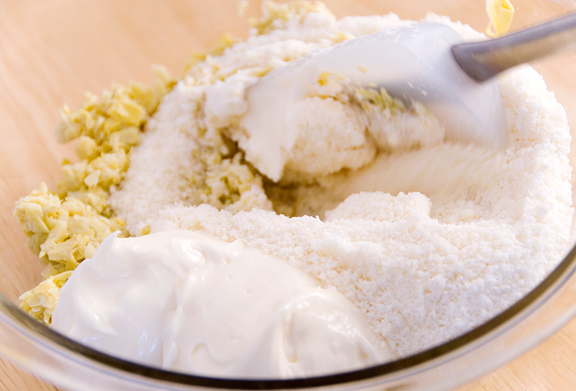 spread into the baking dish(es)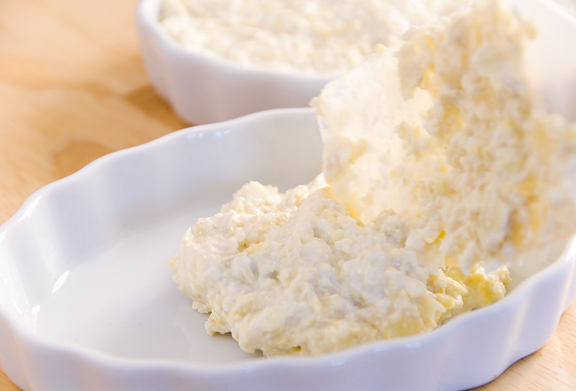 I prefer to use artichoke hearts in water rather than the ones in oil since there is a lot of mayonnaise and cheese. However, I guess you could argue the other side and say, what's a little oil since there's all that mayonnaise and cheese? Okay, well I hope this dip is shared among party guests or a group of people because it's scary to think about an individual sitting down and eating the whole thing (as my friend's partner reportedly did). It's a testament to the deliciousness of the dip, but just remember it's a cup of mayonnaise too. That's like sucking down a stick of butter…
sprinkle bread crumbs on top
If you decide to bake the dip in smaller dishes, they still bake for the same amount of time. It is best served hot and you can provide slices of baguette, crackers, even tortilla chips alongside the dip. Another variation includes mixing in chopped spinach.
serve hot with bread or crackers
Artichoke Dip
[print recipe]
adapted from the Etiquette Grrls
2 cans (12 oz. each) artichoke hearts in water, drained
1 cup mayonnaise (full fat)
2 tbsps lemon juice
2 cloves garlic, crushed and chopped
1 cup parmesan cheese, grated
bread crumbs
Preheat oven to 350°F. Pulse the artichoke hearts in a food processor until chopped. Mix the artichoke, mayonnaise, lemon juice, garlic, and parmesan cheese in a bowl. Pour contents into a 9-inch baking dish (or several smaller ramekins). Sprinkle bread crumbs over the top. Bake for 30 minutes. Serve with crusty baguette slices.