Recipe: california roll burger
You can't fight the weather. The best thing you can do is roll with it. That's what I've been telling myself anyway. Now that the crud in my chest is clearing and I no longer sound like Kathleen Turner, we've been getting outside to assess the snowpack. Total spring conditions: ice in the morning, corn snow in the afternoon. We noticed over the weekend that our front yard aspens are already forming buds a month early.

still getting nice color in the mornings and evenings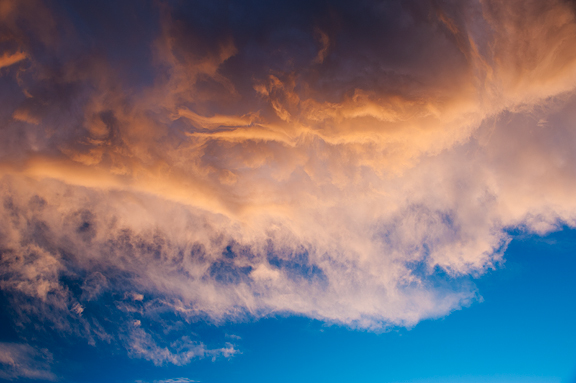 walking on hardpack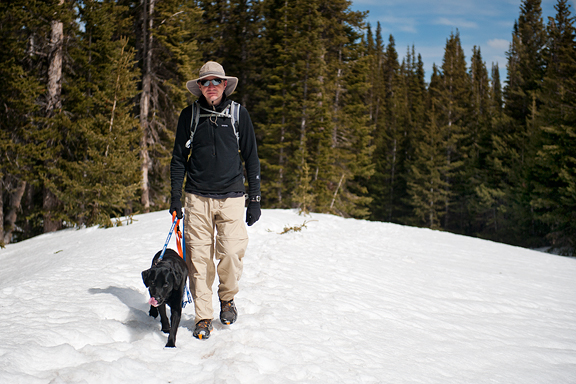 The spring equinox is a day away and all of this increased daylight prompts me to think of spring and summer cooking. Normally we'd be shoveling a few feet of Rocky Mountain powder from the driveway, but it looks like spring has come early for Colorado. My friends in Southern California, however, are always in perpetual spring-summer.
Allison
posted a photo of a California roll burger on her Facebook page a few weeks ago and I haven't been able to shake the idea since. A little Google action brought me to
26 Beach Restaurant's
California burger roll. Oh. My. Freaking. Goodness.
a lot of components, but totally worth the trouble
It's pretty much what you'd guess it to be – a hamburger with the components of the revered fusion
California roll
. How could this not be amazing? Throughout the week, my mind would wander to the California roll burger. What would I put on mine? It's heavy enough with the beef patty and the bun, so I opted out of adding sushi rice. In addition to the traditional lettuce and tomato, I figured there would be crab salad, avocado, masago (capelin roe), pickled ginger (gari), toasted seaweed (nori), and wasabi mayonnaise. Instead of our standard potato roll buns, I picked up some challah rolls. And if we were going to do this right, why not some shredded king crab legs for the salad? You could use krab (surimi), but I find real crab to be beyond awesome.
shelling the crab
mix mayonnaise with shredded crab meat
make the wasabi mayonniase: stir some wasabi powder into the mayo
Now, with regard to the burger… Ever since
Todd and Diane
told me about adding a dash of fish sauce to the ground beef, we have been hooked. You don't need much fish sauce and you can't taste it specifically. What you do taste is the
umami
(aka "ummmm nom nom") and it makes a great burger. Brilliant. This I highly recommend!
magic ingredient: a splash of fish sauce in the ground beef
form patties (don't pack too tightly)
grillin'
Before your burgers are ready, I suggest getting your toppings prepped and ready to go. The burger is best served as hot as possible. I first layered the bottom half of the bun with red leaf lettuce and tomatoes, then placed the patty on top hot off the grill. Next was a layer of crab salad (just crab meat with a little mayonnaise), masago, and pickled ginger. Now, masago isn't listed in the restaurant description of the burger, but it's a standard in our California rolls and we love the crunch of the little eggs. I think it's worth including. Based on photos I've seen, 26 Beach's burger has a huge heaping pile of crab salad, but we actually wanted to eat these like a burger and not with a fork and a knife, so I tried to keep the height of the burger "slightly insane" rather than "completely outrageous".
lettuce, tomato, patty
top with crab, masago, pickled ginger (gari)
Next: a few slices of avocado, nori strips, and for me – a squirt (or two) of Sriracha hot sauce. For Jeremy, I poured some of that sweet anago (eel) sauce instead of the Sriracha. Both versions are excellent. And finally, spread some wasabi mayonnaise on the top bun and you're ready to (California) roll (burger).
spread some wasabi mayonnaise on the top bun
finish the burger with avocado, seaweed (nori strips), and a touch of sriracha!
This. This burger. Absolutely addictive. It's a lot of food and it is messy to eat, but I am totally in love with it. We had these for lunch on Saturday and from the end of lunch Saturday until the start of lunch on Sunday, Jeremy couldn't wait for the second burger. Of course, you realize the obvious next step is to make the other sushi burgers on the menu: spicy tuna, eel and plenty of other combinations I can think of! It's the perfect project for summer: grilling and sushi. And the burger is perfect with a side of sweet potato, taro, parsnip, and other root chips.
the california roll burger is great with a mix of root chips
California Roll Burger
[print recipe]
inspired by 26 Beach's Katsu's California Roll Burger
1 lb. ground beef
1/2 tsp fish sauce (don't omit this, seriously)
salt and pepper to taste
6-8 oz. crab meat
1-2 tbsps mayonnaise
1/4 cup mayonnaise
1/2-1 tsp wasabi powder (to taste)
lettuce, washed
tomato, sliced
masago or tobiko (fish roe)
pickled ginger (gari)
avocado, sliced
nori strips (just take nori and slice it with a knife into thin strips)
Sriracha sauce or anago (eel) sauce
Mix the ground beef, fish sauce, salt and pepper in a bowl. Set aside. In a separate bowl, mix the crab meat with 1-2 tablespoons of mayonnaise (to your desired creaminess) and set aside. In a small bowl, mix 1/4 cup mayonnaise with up to a teaspoon of wasabi powder to taste. Form the ground beef into four patties, taking care not to pack them too tightly. Grill the patties on high heat to desired doneness, flipping once. Remove the burgers when ready and layer on the bottom bun: lettuce, tomato, burger, crab salad, masago, a few slices of pickled ginger, avocado, nori strips, and Sriracha sauce or anago (eel) sauce. Spread wasabi mayo on the top bun and cap the burger. Serve hot. Makes 4 burgers.