Recipe: huckleberry pate de fruit
I'm glad the week is over. In addition to prepping our Chinese New Year foods and cleaning the house (because of superstitions), I managed to simultaneously come down with an infection which has left me feeling less than 100%. Next year, I just may allow myself greater leeway when it comes to purchasing rather than making all of the food from scratch.

photo courtesy of jimmy gekas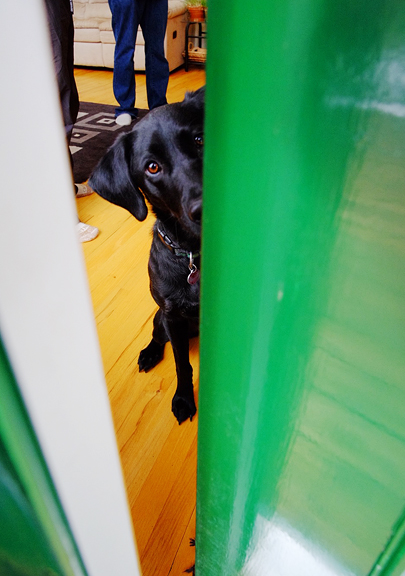 single digits at devil's thumb ranch nordic center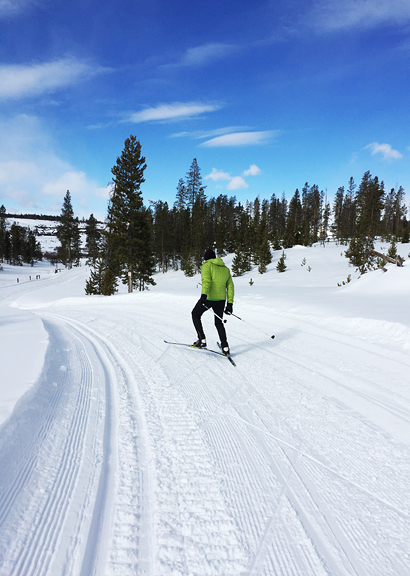 But the Lunar New Year and my infection aside, it was politics that made for a pretty craptastic week. It takes an enormous amount of energy to filter out the garbage (both on the left and the right) in order to focus on facts and prioritize actions. I don't get political in this space because politics are very personal for me, just like I don't talk about religion here because that, too, is very personal. I discuss these issues with people I respect and care about – reasonable, level-headed, critical thinkers. I have had a handful of people ask me to elaborate on my plan of action. That's hard to spell out as we navigate the ever-evolving landscape of upheaval, not to mention we all have different pressing local matters. However, at the national level, I feel these organizations are effective in supporting the issues and causes of importance to me:
American Civil Liberties Union (ACLU)
Common Cause
Nature Conservancy
Planned Parenthood
ProPublica
Southern Poverty Law Center
The Trust for Public Land (TPL)
Union of Concerned Scientists (USA)
I also found this guide to be helpful on how to concentrate my energies when communicating with my elected representatives: Indivisible Guide: Former congressional staffers reveal best practices for making Congress listen.

chinese new year's eve dinner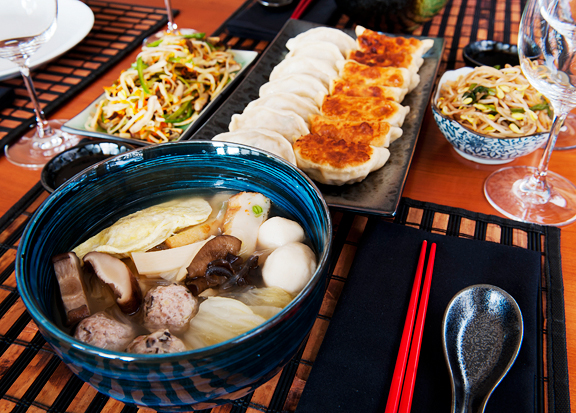 chinese new year's breakfast: potstickers, scallion pancakes, azuki sweet rice cake, satsuma mandarin oranges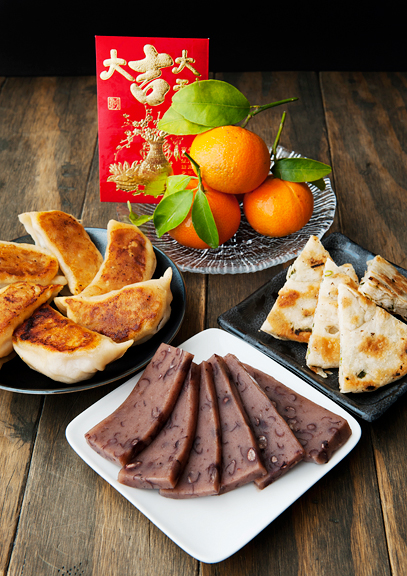 a brilliant sunset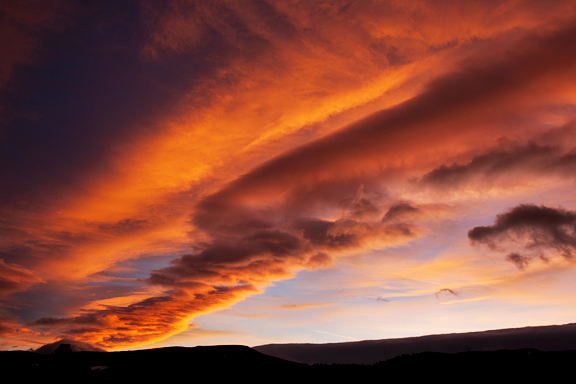 Now on to a happier topic… like huckleberries. Despite the fact that we are merely a month into winter, it already feels like spring to me with the ever-so-slightly longer days. Of course, spring in our mountains amounts to generous helpings of snow and that signature Colorado sunshine. I won't be replenishing my huckleberry stash until late summer (if I'm lucky!), but it's time to stop hoarding the precious berries in the freezer and start using some in recipes. I've made
blueberry-pear pâte de fruit
in the past, but always had the intention to try a huckleberry pâte de fruit. You can use fresh or frozen huckleberries here, and if you don't have huckleberries, you can swap in blueberries. If you want to order frozen hucks, google around, there are a number of suppliers who sell them online from the Pacific Northwest. If you forage your own hucks, then you and I are kindred spirits.
sugar, huckleberries, applesauce, lemon, liquid pectin
add two tablespoons lemon juice to the berries
boil for 5 minutes
Pâte de fruit is a straightforward confection. Some involve fruit juice while others involve fruit purée. I personally prefer the purée because it has some of the fruit fiber which lends to a heftier bite. Also, I try to avoid discarding any part of my huckleberries because these berries involved a lot of backbreaking effort! There is applesauce added to the huckleberries, because I'm not sure how much natural pectin huckleberries contain. Plus, it helps to add some bulk without using up all of my precious berries.
pour the berries and juice into a blender
purée
combine the purée with the sugar and the applesauce
add the rest of the lemon juice
There are those people who never use a candy thermometer to make candy, and then there is me. I have tanked enough recipes at my elevation that a candy thermometer is a necessity so I can measure where I screwed up the recipe the first time. If you happen to live more than a thousand feet above sea level, you might consider using a thermometer for your candy-making endeavors. Water boils at a lower temperature the higher you go in the atmosphere because there is less (atmospheric) pressure. It is physics, it makes complete sense, and it will save you time, effort, money, and possibly tears. I tell you how to calculate the correction for your elevation in the recipe below.
when the candy reaches 230°f (or 213°f at my elevation), add the pectin
pour the candy into a lined baking pan
let it set about an hour
turn the candy out and slice or cut with little shape cutters
Once the jellies are set and cut, you can: 1) do nothing (but they stick to things), 2) roll them in sugar, or 3) enrobe them in chocolate. The first two options are very easy. The third option unnecessarily complicates your life, but the end result is worth the trouble. Because chocolate and I have a lukewarm relationship, I didn't think it would pair well with my beloved huckleberry. But I was mistaken. It's actually a crazy amazing combination of flavors. Tempered chocolate is the best way to enrobe the pâte de fruit, but that requires some careful technique and experience to get it right (of course, you'll never get there if you don't practice). If the shiny finish, delightful snap, and stability of the chocolate aren't crucial, then you can do a straight melt-and-dip. Still delicious.
roll in sugar
or dip in tempered dark chocolate
tap off any excess chocolate
place on a lined baking sheet to set the chocolate
The concentration of the fruity flavor in each jelly is quite intense, so a little goes a long way. The sugar-rolled pâte de fruit is brighter, sweeter, and fruit-forward. The chocolate-dipped version is more luxurious, subtle, earthy. Both kinds make wonderful gifts, tea-time sweets, or after-dinner nibbles. Anyone who bites into one will know that these are really tiny squares of love.
chocolate-covered or sugar-coated
so hard to choose
the jammy, fruity, huckleberry interiors
Huckleberry Pate de Fruit
[print recipe]
sort of based on this recipe
4 cups huckleberries, fresh or frozen
4 tbsps fresh lemon juice
2 1/2 cups granulated sugar
1 cup unsweetened applesauce
6 oz. liquid pectin
1 cup granulated sugar for rolling
1 lb. dark chocolate, chopped or chips for enrobing (optional)
Make the pate de fruit: Line an 8×8-inch square pan with parchment paper. In a medium saucepan, heat the huckleberries and 2 tablespoons of lemon juice over medium-high heat for about 5 minutes. Pour the mixture into a blender and purée until smooth. Return the huckleberry purée to the same saucepan with the sugar, applesauce, and remaining lemon juice. Cook over low heat, stirring until the sugar dissolves. Turn the heat up to medium and attach a candy thermometer on the side of the pan. Bring the mixture to 230°F for sea level (213°F at 8500 feet elevation – subtract one degree from 230°F for every 500 feet above sea level). Let boil at target temperature for 2 minutes. Stir in the pectin and boil for 1 minute. Pour the mixture into the square pan and smooth the top as best you can. Let the candy cool until set (about an hour). Turn the candy out onto a cutting board and cut the sheet into 1-inch pieces with a knife or use small cutters (like cookie cutters, but tiny). Roll each piece in granulated sugar.
If enrobing the pate de fruit in chocolate: Line a baking sheet with parchment paper, wax paper, or a silpat sheet.
Melt the chocolate – method 1: You can melt the chocolate gently over a water bath by placing the chocolate in a double boiler or by putting them in a large heatproof bowl over a pan of simmering water (about 2 inches deep). Make sure the bowl is wider than the pan because you don't want water getting into the chocolate. Stir until the chocolate has melted completely. Turn off the heat, but leave the bowl over the water bath. If the chocolate gets too cold (too thick), you can heat the water bath again until the chocolate loosens up.
Temper the dark chocolate* – method 2: For the seed method of tempering, place all but 10 chocolate chips or chocolate pieces in the top of a double boiler or in a large heatproof bowl over a pan of simmering water (about 2 inches deep). Make sure the bowl is wider than the pan because you don't want water getting into the chocolate or all of it will seize. Stir until the chocolate has melted completely, monitoring the temperature of the chocolate. When it reaches 112°F, remove the bowl from the water bath (it will continue to rise – that's fine because we are targeting a final temperature of 118-120°F, just don't get to 180°F or it will burn) and set it on an ice pack or a larger bowl of ice to start cooling it. Stir the chocolate constantly to promote proper crystal formation (for tempering). Continue to monitor the temperature. When the chocolate reaches 95°F, toss in the chocolate chips. This is called seeding and should encourage the formation of good crystals for tempering. Keep stirring. The chocolate is in temper between 88-91°F at which point you can remove the bowl from the ice. Stir often between dippings and when the temperature drops to 88°F, set the bowl on top of the warm water bath (if it's too warm, place a kitchen towel over the pan and under the bowl). Monitor the temperature as it rises. When it reaches 91°F, take it off the pan.
* This method is for dark chocolate. Milk and white chocolates should target a high temperature of 116-118°F, seeding at 95°F and perhaps again at 90°F, and they are in temper between 85 and 87°F. Also, you have to use high quality white chocolate – any white chocolate that uses palm kernel oil or coconut oil won't temper (it will separate and be unusable).
Dip the pate de fruit (both methods): Drop a square of pate de fruit into the tempered chocolate. Use a fork or an enrobing fork to flip it over so the entire candy is coated in chocolate. Scoot the tines of the fork under the candy and lift it out of the chocolate. Shake off any excess chocolate by gently tapping the fork on the edge of the bowl, then gently scrape excess chocolate off the base on the edge of the bowl. Set the candy on the baking sheet. If you are a seasoned enrober, go ahead and touch the fork tines on the top of the wet chocolate (don't do this when it's nearly dry or it will look terrible) or make whatever pattern you like on the chocolate. Repeat for the rest of the candies. Let the chocolate set.
Makes 64 1-inch candies.
more goodness from the use real butter archives