Recipe: morel-stuffed chicken fried steak
I have entered summer mode even though the atmosphere was several steps behind me for the last few weeks. School is out. People are on vacation. No one answers emails (apparently) and I'm letting the blog cool her heels with a reduced posting schedule of twice a month. I encourage you to get off the computer and mobile devices and engage with a carbon-based world.
Can you believe it kept snowing until last week? Snow in May happens all the time in the mountains, but a winter storm warning for the entire state in late May had all the skiers skiing and all the fair-weather folk losing their goddamned minds. That is springtime in the Rockies. We don't fight the weather in the mountains, we live with it and enjoy it as much as we can. Some don't have a choice like the moose who are looking for forage or the hummingbirds who arrived and can't find flowers.

instead of hiking, we were still skiing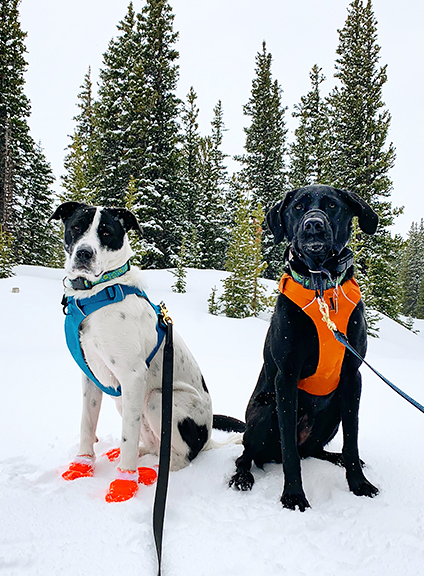 a young moose passing through and making the most of our wild currant bushes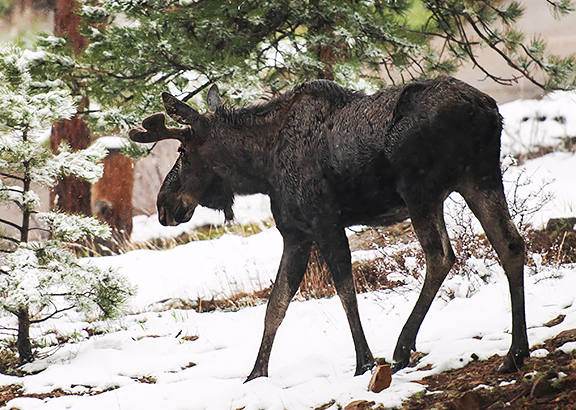 aspens waiting to bud as soon as it warms up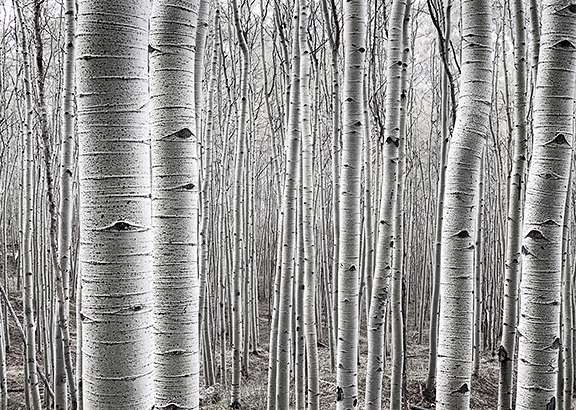 These past few days have actually been springlike, just in time for true summer. The prolonged cold gave us a grace period to transition into summer living – installing a new screen door, tidying the garden in Crested Butte, swapping winter and summer tires, more spring cleaning (we should just agree to call it eternal cleaning, because that's what it is). Windows are open and fresh mountain air circulates the house. Yuki and Neva receive scoldings from local hummingbirds for standing too close to their feeder. And despite being three weeks late, the flowers are coming and so are the mushrooms.
glacier lily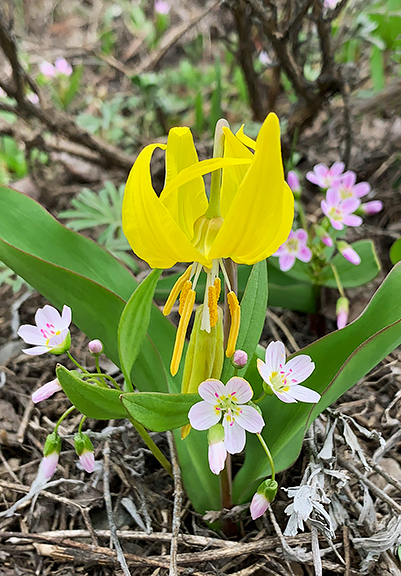 yuki and neva enjoy the last day of flannel sheets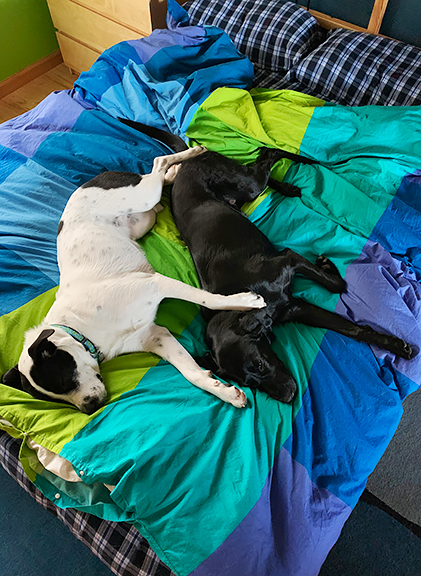 i have been waiting for this (fun) guy to make an entrance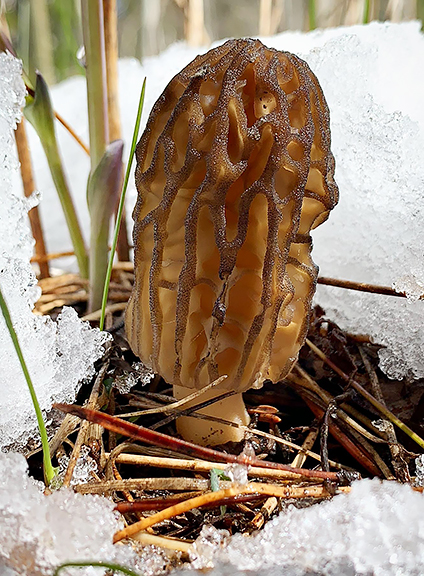 If there is one thing I eagerly await in spring, it is the arrival of our mountain morels. You must understand my anticipation is not solely stoked by the prospect of finding black morels. It is the whole experience of walking ground that hasn't been uncovered since last October and witnessing the green blades and buds emerge, hearing birds converse through the leafless forest, smelling the earthy odor as mats of dead leaves drenched in snow melt warm under a high sun. Life. Death. And all of the rest. All at ground level and intimately so, because that's what morels demand. Think like a morel.
I try to strike a balance between consuming the fresh morels now versus processing them and freezing for later. Jeremy's favorite morel preparation is basically sautéed morels with steak. It's easy, delicious, and involves a hunk of meat with good wine. I turned that concept on its ear and came up with something a little less easy, but just as delicious. How does morel-stuffed chicken fried steak sound? It's like regular chicken fried steak but with a surprise! I break it down into three steps. First, we cook the morels.

morels, bourbon, shallots, butter, salt
chop the morels
minced shallots, diced morels
sauté the shallots in butter, then add the morels
pour the bourbon in when the morel liquid has simmered away
Set the filling aside or if you are making this in advance, you can refrigerate the filling for a couple of days. Same goes for the next part – the cream gravy. If you make it ahead, just reheat it gently over a low flame, stirring, and keep it warm until ready to serve. Start making a roux by melting the butter in a saucepan, stirring in the flour, and stirring the paste over medium-high heat until it turns a rich amber color. Stir the milk in a little at a time. If you add it all at once, you will have big blobs of roux floating in the milk. What we want to achieve is a smooth gravy, so adding a little milk at a time allows you to whisk it into the roux, slowly thinning the thick paste into a uniform liquid. When the milk has been fully incorporated, keep whisking over medium heat until it thickens into a proper gravy.
whole milk, butter, black pepper, salt, flour
whisk milk into the roux a little at a time
when gravy thickens, season with salt and pepper
cream gravy
The last step is a cross between making chicken fried steak and hand pies. Everything about making the chicken fried steak is the same except for that extra step of filling it with morels. I like to have my seasoned flour and egg-buttermilk mixture ready for dredging and dipping before I stuff the steaks.
top sirloin steaks, flour, eggs, black pepper, morel filling, salt, cayenne pepper, buttermilk
mix the flour, salt, pepper, and cayenne together
stir the buttermilk into the beaten eggs
pound the steaks until they are doubled in size
At this point, it's a good time to heat an inch of vegetable oil in a skillet or frying pan over medium heat. While that's happening, start stuffing the steaks. Treat the flattened steak like pastry dough with the understanding that meat doesn't bind together quite the way pastry dough does. I fold the steak over the filling the way you would a hand pie or a calzone, but instead of pinching the edges together, I gently pound the edges together using the meat tenderizer. It works, but you must handle the stuffed steaks carefully when dredging so they don't accidentally bust open (because that would be a pain and a mess).
place a quarter of the filling on one side with some margin
fold the steak over to cover the filling
gently pound the edges together
carefully dredge in flour then dip in egg
dredge in flour once again
fry until deep golden
This dish is best served hot with a warm ladle of cream gravy on top. I probably don't need to tell you this, but morel-stuffed chicken fried steak is freaking delicious. It's a mushroom-lover's version of chicken fried steak that can be fancied up (justification: the morels) or dressed down (it's chicken fried steak). Great with a mimosa or a cup of coffee. Your call.
a part of this deliriously amazing breakfast
morels on top just in case you needed more morels
the surprise inside
Morel-Stuffed Chicken Fried Steak
[print recipe]
morel filling
1 tbsp butter
2 medium shallots, minced
1 lb. fresh morel mushrooms, sliced or 1/2-inch dice
1 tbsp bourbon
salt to taste
cream gravy
2 tbsps butter
2 tbsps all-purpose flour
1 1/2 cups whole milk
1 tsp freshly ground black pepper
salt to taste
chicken fried steak
1 1/2 lbs. sirloin or top sirloin steak, in four pieces
2 cups flour
2 tsps kosher salt
1 tsp freshly ground black pepper
1/4 tsp ground cayenne
3 large eggs
1/2 cup buttermilk
oil for frying
Make the filling: Melt the butter in a sauté pan or frying pan over medium-high heat until bubbling. Sauté the shallots in the butter until translucent, then add the morels and cook. Allow the liquid from the mushrooms to release and evaporate before adding the bourbon. Season with salt to taste. Set aside to cool.
Make the cream gravy: Melt the butter in a medium saucepan over medium-high heat. When the butter begins to bubble and foam, whisk the flour into the butter and continue whisking until the roux turns a deep amber color. Whisk the milk into the hot roux a half cup at a time, incorporating it fully into the mixture. Reduce the heat to medium-low and continue stirring with the whisk until the gravy thickens. Season with salt and pepper to taste. Cover and remove from heat (you can reheat it before serving).
Make the chicken fried steak: Flatten each piece of steak with a meat tenderizer until it has doubled in area. Place a quarter of the morel filling in the center of one half of a tenderized steak and fold the other half over as if making a hand pie or a calzone. Lightly pound the overlapping edges of the folded steak to "seal" the filling. Repeat for the rest of the steaks.
Heat an inch of vegetable oil in a skillet or frying pan over medium heat to 350°F. In a shallow bowl, whisk the flour, salt, black pepper, and cayenne together. In another shallow bowl, beat the eggs together, then whisk in the buttermilk.
When the oil is ready, carefully (try not to let the steak open up and spill its filling) dredge a filled steak in the flour mixture, then dip it in the egg mixture, then dredge it in the flour mixture again. Set the steak in the hot oil and let it fry. Meanwhile, repeat for the remaining steaks (or you can coat them all at once and fry all at once – it's up to you). After a few minutes the juices from the steaks will accumulate on the top of each piece. Turn the steaks over and fry until golden, about 4-5 more minutes. Remove from oil to a paper towel-lined cooling rack to drain. Serve with cream gravy. Makes 4 steaks.
more goodness from the use real butter archives