Wednesday, February 12th, 2014

Recipe: bourbon caramel chocolate banana cream pie
Well wow. We have had so much snow lately that I started getting picky about the powder reports. "Oh, just 7 inches of fresh powder this morning?" Crested Butte has received 7 FEET of snow in the past two weeks. Needless to say, we've been skiing powder and more powder.

evening ski touring before dinner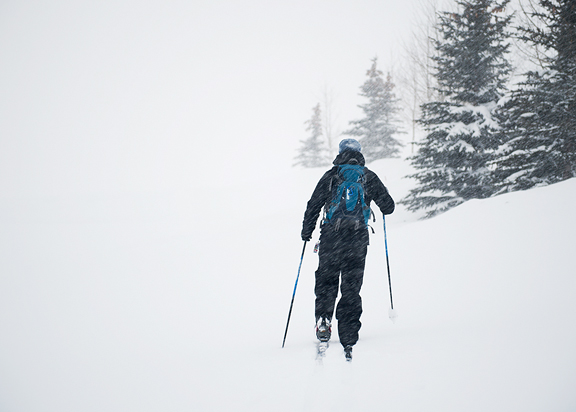 ski touring among giant trees (the little green dot at the bottom is jeremy)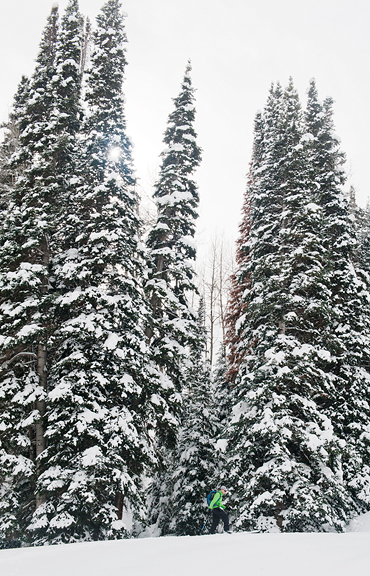 ski touring beautiful terrain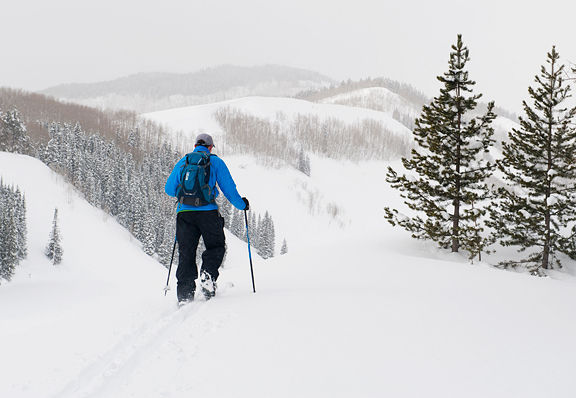 quad burns and tele turns on the mountain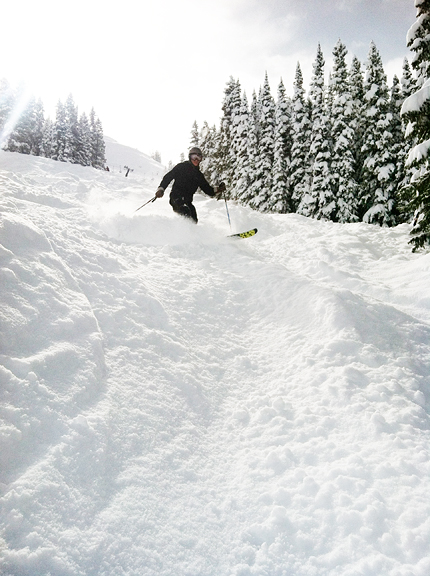 This being Colorado, we also have our share of sunshine. After a morning of getting pounded with 2 inch/hour snowfall (and epic skiing – face shots!), the sun came out to play. There is a good bit of snow piled up outside our place. Jeremy has had to dig out a little area for Kaweah to go potty in the yard. It now has walls of snow 3-8 feet high, which is kinda nice because it means she doesn't wander off.
kaweah for scale in the driveway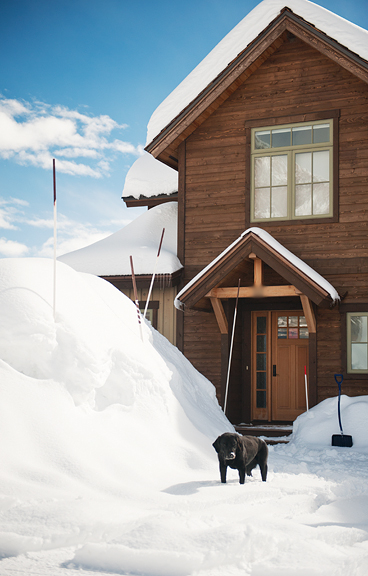 jeremy has to chuck the snow quite high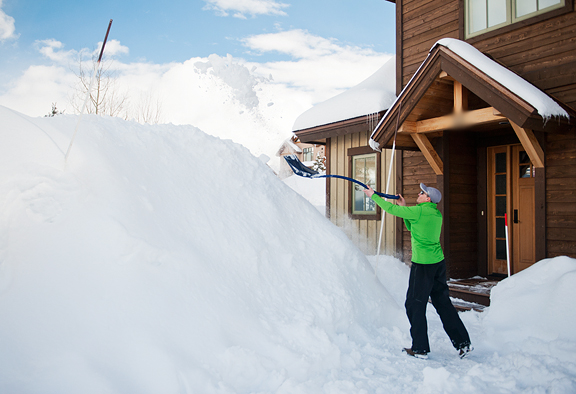 Despite the cold weather, Kaweah enjoys a daily scoop of her
banana pupsicle
. It's just frozen bananas. I make a habit of collecting ripe or overripe bananas at the grocery store and blitzing the frozen chopped up bananas for her every few weeks. But right before we came out to Crested Butte, I decided to commandeer a few of those bananas for the two-legged critters in the house. I wanted to make banana cream pie.
pie crust: butter, flour, salt, confectioner's sugar, cream, cider vinegar, chocolate
pulse the butter into the dry ingredients
add the cream and vinegar mixture
pulse together until just moistened
wrap and chill
**Jump for more butter**