Sunday, November 17th, 2013

Recipe: bacon-wrapped venison and garlic-herb butter
Last week it was unseasonably warm and sunny, so Kaweah spent a good bit of time on the deck as I worked inside. While I love spending time with my pup, she can really get underfoot when I'm shooting or cooking anything involving meat, or vegetables, or fruit, or cheese or peanut butter… Basically, anytime I work with food (which is all the time) she is my little shadow.

perfect weather for a kaweah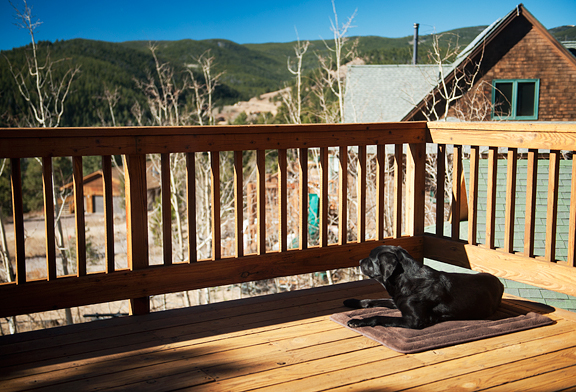 And I needed to get a lot done without constantly dodging the dog or worrying about tripping over her while carrying camera equipment, sharp knives, or fragile dishware. I was trying to get a jump on my work schedule which seemed to have blown up in the span of two days. That, and my folks arrived in Boulder last week. Even though I see them a lot more than I used to, it's important to me to spend time with them. We just have to agree on things that we all enjoy because I loathe shopping (they are avid shoppers) and they don't do the outdoor stuff that Jeremy and I like to do – especially anything in the cold.
picking them up at the bus station with roses for mom (because i'm a good chinese daughter!)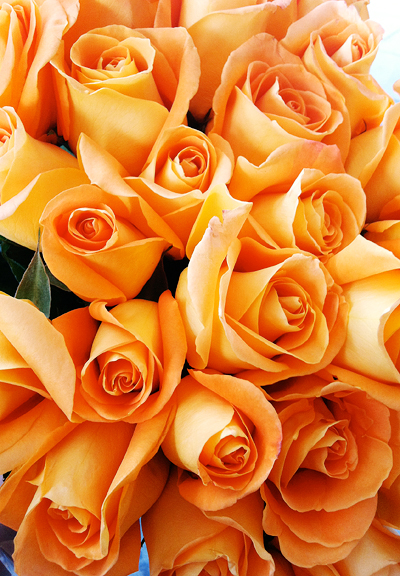 we took my folks to try some awesome korean barbecue at dae gee in westminster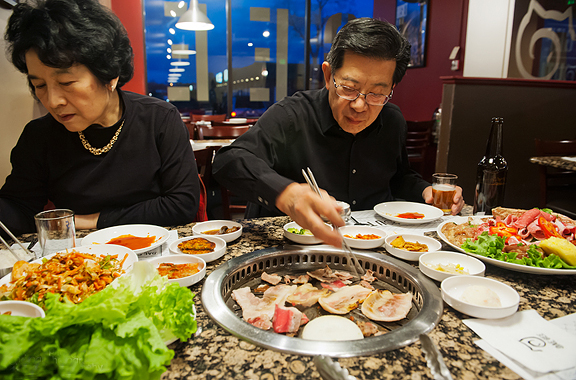 One evening when I took
rolled pistachio baklava
to my neighbors, Ann went into the kitchen to retrieve a plate to return to me. She set a little package wrapped in butcher's paper on top and told me Herb had returned from his hunting trip in the Midwest (he's a bow hunter). It was venison. She asked if I've prepared venison before and I said only once – when I had no clue what I was doing and Google didn't exist yet. I assured her that I would find a good recipe. The next day, I was chatting with Herb and Ann in the driveway when Herb rattled off a quick and simple recipe for the venison. It sounded amazing.
let's start with the garlic-herb butter: butter, parsley, garlic
chop the parsley
grate the garlic
**Jump for more butter**