Sunday, November 26th, 2017

Recipe: shabu shabu (japanese hot pot)
I hope all of my friends who celebrate Thanksgiving had a lovely holiday last week. The university combines Fall Break and Thanksgiving to give a week off from classes, which means Jeremy can work from home. But which home? Well, it always depends on who has better snow come early season – the Front Range or Crested Butte? Both resorts and Nordic centers were looking pretty bleak, so we opted for Crested Butte in the hopes that the backcountry would have some cover.
We were able to ski tour and uphill ski, but we didn't bother skate skiing as the snow was rather thin in town. For the most part we skied, worked, did some house maintenance, and kept our holiday low key. Crested Butte was especially quiet with more than half of the restaurants closed or on reduced hours for shoulder season until December. With so many locals off to visit families over the week, I stepped in to help someone with meals and dog care. I mean, that's part of Thanksgiving – the giving.

enjoying lovely trails right after crested butte nordic had groomed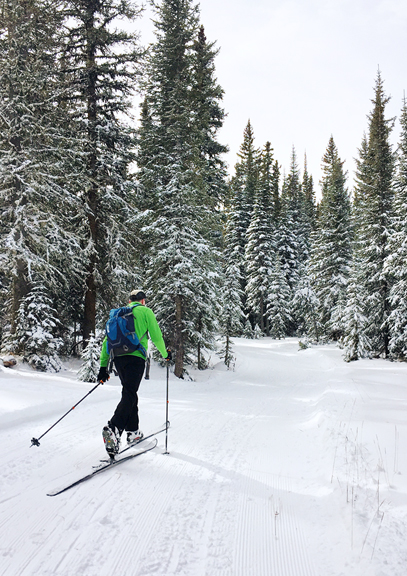 top of the climb on donation day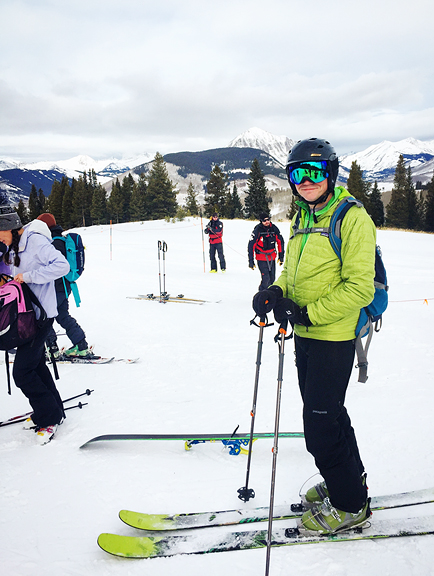 a 3 month old puppy runs up to say hi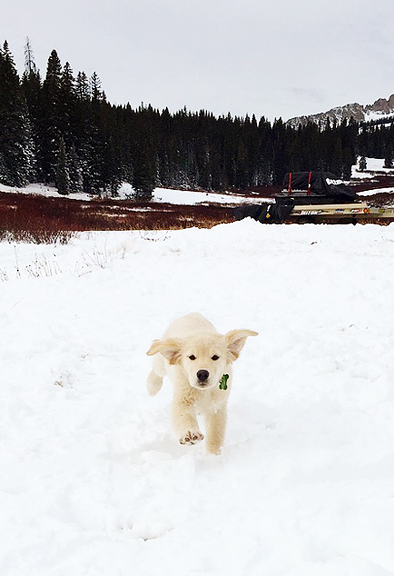 feeling much gratitude for this life with this guy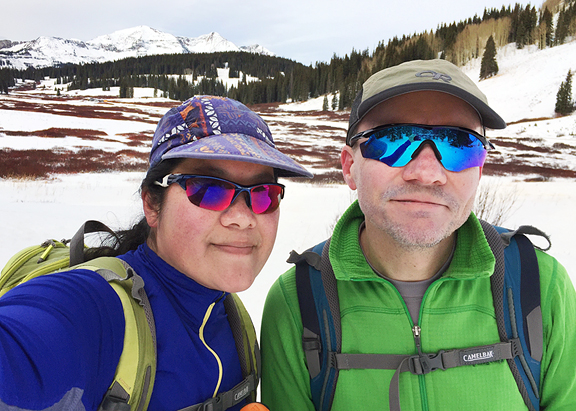 Instead of turkey, I made
sous vide pork chops
(an hour in the sous vide and four minutes finished with a pan sear). The only thing that resembled a turkey was Neva's Thanksgiving meal, which was made of raw beef, cheese, carrot, a strip of ham for the wattle, and two nonpareils sprinkles for the eyes.
neva's thanksgiving "turkey"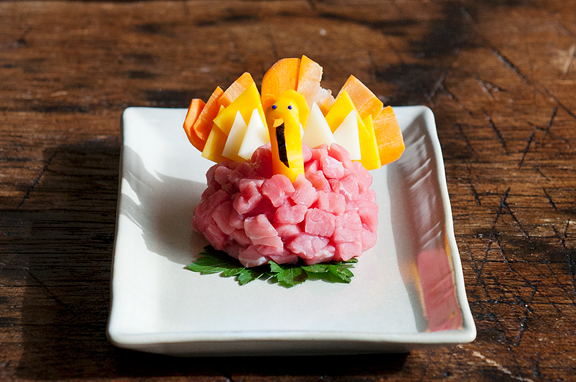 eyes on jeremy as she waits for her release word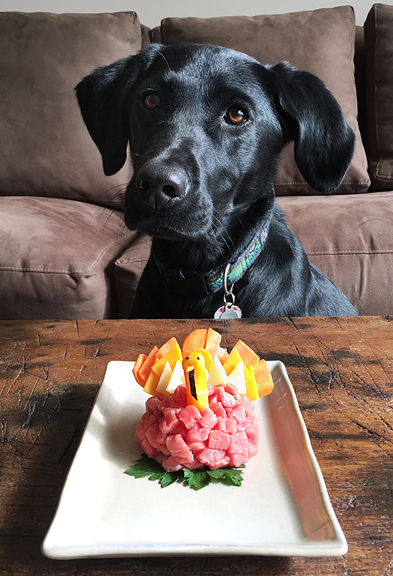 You can
watch Neva eat her Thanksgiving plate
on Instagram, because who doesn't love to watch a dog eat an animal made of other foods?
Now that Thanksgiving is over, the clock is ticking ever louder as The Holidays approach. I basically have three weeks to figure out how I will turn butter, chocolate, flour, eggs, and sugar into a mess of gifts for Jeremy's administrative staff, our local service folk, my oncology department, and friends. I don't celebrate Christmas, but I do think the start of winter is a fine time to let people know how much they are appreciated. The trick is to get that and everything else on my to do list done!
While I would prefer more consistently cold weather and some (actually, a lot) of snow, it's cool enough that we have been enjoying hot soups, stews, multi-hour simmered sauces, and hot pot. I grew up eating Chinese hot pot on chilly evenings, but it wasn't until I went out with a girlfriend to a shabu shabu restaurant that I realized shabu shabu was another form of hot pot – Japanese hot pot. There are a lot of similarities in the ingredients, although I must admit the Japanese version is so much cuter. I wasn't able to source all of the ingredients in the original recipe, but hot pot is more like a set of guidelines, so I went with what I could find and what I had on hand.

tofu, flank steak, enoki and matsutake mushrooms, scallions, napa cabbage, carrot, kombu (dried kelp)
soak the kombu in water
The broth starts with a piece of kombu soaking in water in your hot pot vessel (I use an electric wok here). It needs to soak for at least 30 minutes, so you may as well do that first and then make your sauce and prep your ingredients. There are actually two dipping sauces you can serve with your shabu shabu: a sesame sauce and ponzu. I made the sesame sauce, and it's as simple as measuring out the ingredients, grating a clove of garlic, and stirring everything together. Nice.
mirin, rice vinegar, sake, sesame oil, canola oil, ponzu, tahini, miso, sugar, garlic
grate the garlic
stir everything together
smooth sesame sauce
**Jump for more butter**