Monday, December 9th, 2019

Recipe: oat milk rice pudding
I've noticed a shift in my attitude toward food the last few years. Instead of enjoying it, I began to resent the thinking about, making, shooting, and even the consumption of food. That's when I recognized my blog was no longer my way to document the recipes I liked, but rather the recipes I felt an obligation to post. It's a stupid mindset: anticipating what others will like. That's a formula for unhappiness. That's not for me.
Around the same time, I let a number of nagging physical injuries pile up to the point where being active seemed to further damage my body than help it. I had had enough. It was high time I got my shit in order and put health first – both mental and physical – and that takes time. I'm using a combination of yoga, ice, ibuprofen, stretches, rest, physical therapy, and exercise to get myself back on track. Just in time for sliding season.

backcountry ski touring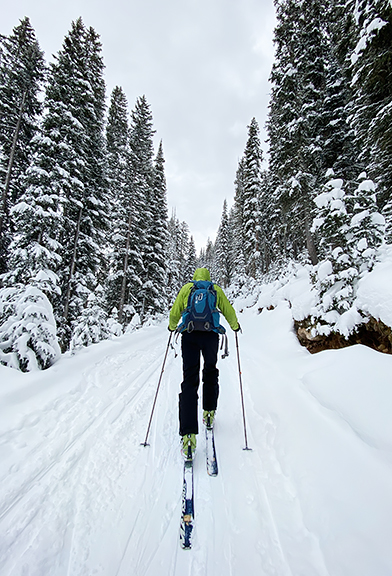 resorts are opening more terrain each day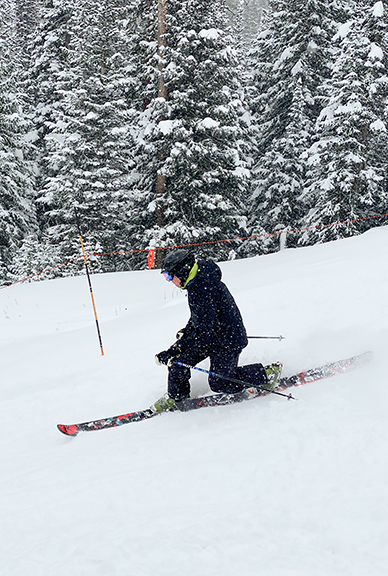 getting pups out to play in the snow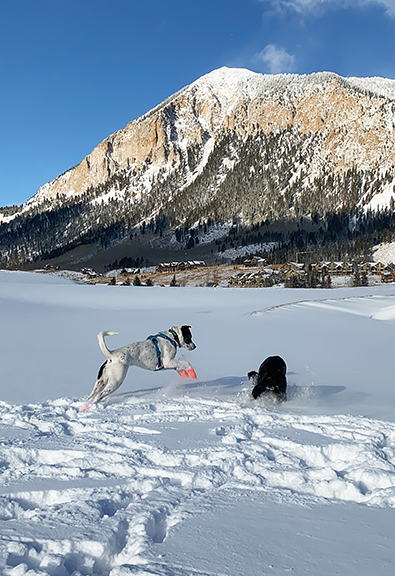 the first skijor of the season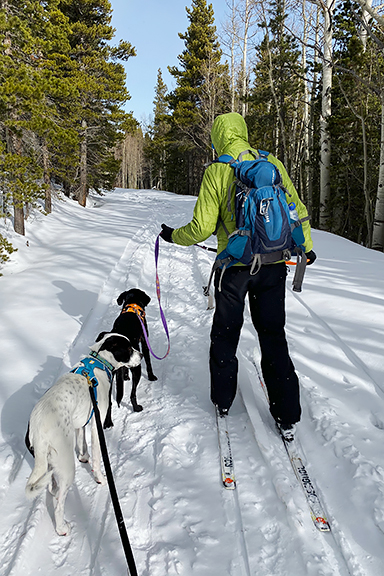 Thanksgiving skiing is usually full of new aches and soreness when the season kicks off, but we hit the ground running (or skiing) early this year with those October storms and some indoor training. Instead of the traditional big turkey dinner carb bomb, we kept dinner normal and loaded our week with lots of outdoor exercise. I felt better about life, about myself. I just felt better. I can sustain this.
a little turkey, cheese, apple, dog treat indulgence for the pups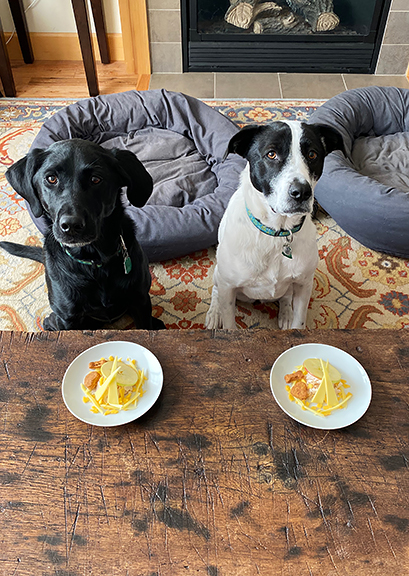 naptime after running around outside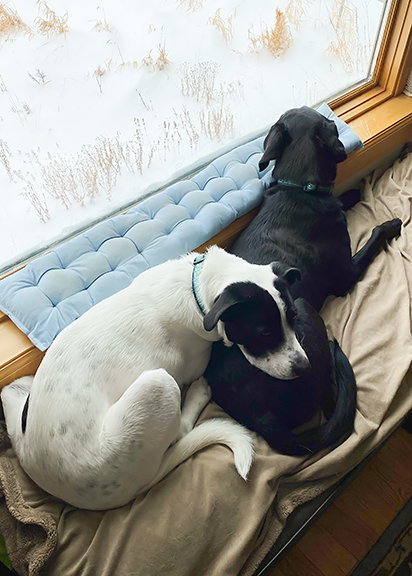 Part of feeling better was that I had stopped eating dairy. You know how chocolate is that thing many people can't resist? I can't resist dairy. Well, I can resist milk – I'm not a fan of milk. But I love those delightful treats that come from milk and cream like custard, ice cream, mousse, pastry cream, whipped cream, caramel, pudding. It used to be the gastrointestinal distress was worth the gamble, but it's not. It really isn't.
Then a few months ago there was a brief discussion of alternative "milks" on public radio. Someone said they liked oat milk the best. I'm the person who regards food fads with great skepticism until they are no longer fads. I'm that person who discovers this awesome new thing years after everyone else has. So that's me with oat milk. I merely wanted a non-dairy option for cold milk tea. I loved it. Then I wondered if I could make rice pudding with oat milk. And I did.

arborio rice, vanilla bean, oat milk, salt, sugar, cinnamon stick
As far as I can tell, the oat milk (or almond milk – I haven't tried it, but people list the two as interchangeable) can be a 1:1 substitution for regular milk. I chose arborio rice because I like starchy short grain rice for pudding. You can use long grain, medium grain, brown, sushi, jasmine. I'm not sure about sweet rice or black rice, but you get the general idea. The method is pretty straightforward: keep it on a low simmer for over an hour (up to 90 minutes) and stir often.
bring the oat milk, vanilla, cinnamon, and salt to a low simmer
add the rice and sugar and simmer until the rice is tender
**Jump for more butter**