Recipe: hazelnut pralines and hazelnut praline paste
I love the feeling of getting over the hump! My cold last month put me behind schedule on a few things that made the past couple of weeks a crush of work and deadlines that pushed up against Chinese New Year preparations. I managed to get it all done while sacrificing some sleep and exercise so we could leave for Crested Butte on the first day of the Chinese New Year. At least I did the "lucky" things for the Year of the Pig, which happens to be my year. Happy Chinese New Year, everyone! Now I can resume a normal pace of productivity and enjoy some time with my pack in the snow.

our spoiled pups enjoying their window benches in nederland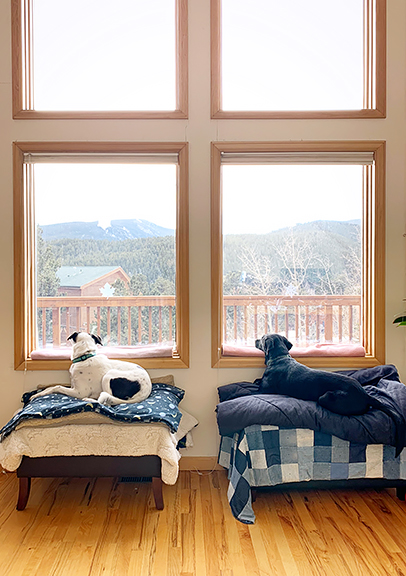 i kept the lunar new year celebration simple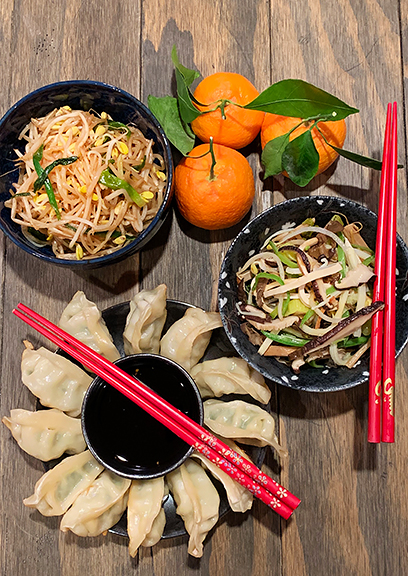 taking advantage of a quiet powder day in crested butte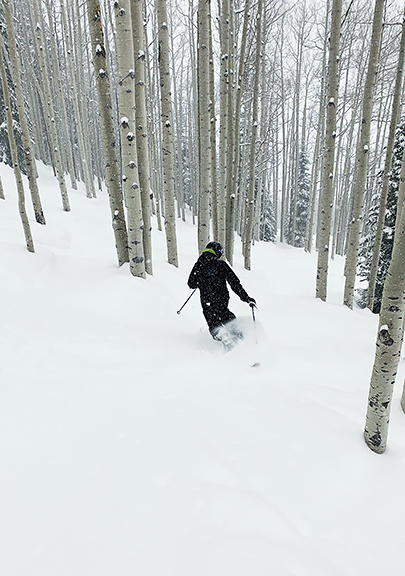 fluffy little stashes everywhere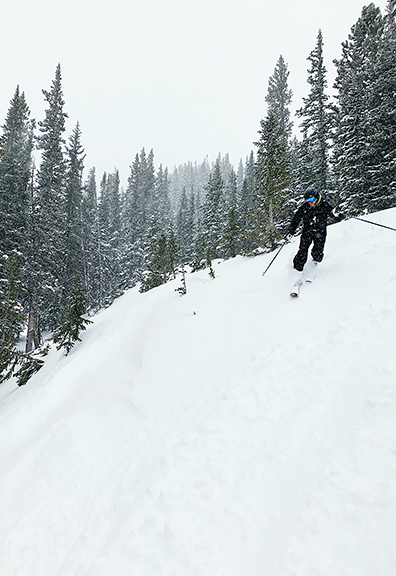 yuki and neva as wind indicators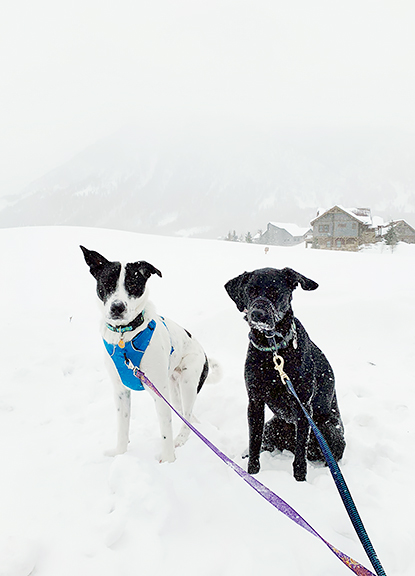 The recipe I'm sharing today came about through necessity. My first introduction to hazelnut praline paste occurred in my pastry skills program over a decade ago. It's the kind of product you'll find in the kitchens of professional bakers, candy makers, pastry chefs, pastry schools, and serious baking enthusiasts. Think of it as a rustic version of Nutella without any of the junk ingredients. Unable to find it in any local stores, my online search revealed hazelnut praline paste to be rather pricey unless I was willing to buy 11 pounds of it (I am not). I wondered aloud how hard could it possibly be to make my own? Apparently, not hard at all.
lemon juice, sugar, raw hazelnuts, water
Most people would probably substitute Nutella or skip the praline paste altogether, but I have a deep love of the stuff. I'd spoon it straight into my mouth if my adult brain didn't override my 1970s child instincts. Hazelnut praline paste has a rich, smooth texture and a buttery, toasted nutty, burnt sugar flavor. To make it requires caramelizing sugar, coating the hazelnuts in the hot caramelized sugar, cooling the pralines, and then blitzing it to a paste in a food processor. While the process steps are simple, the technique requires some competency with caramelizing sugar. I even managed to brick a batch of hot sugar before remembering that a touch of acid (in this case, lemon juice) can help prevent seed formation during caramelization, especially at high altitude. One thing to note is that I usually use organic cane sugar, which is light brown, but I used white sugar in the photographs because I wanted to show it turning amber in color.
combine sugar, lemon juice, and water in a small saucepan
let it boil undisturbed until it turns deep amber
Please be very careful working with caramelized sugar. It is HOT and if you get any on your flesh (please don't dip your finger in hot caramelized sugar) it will not only burn you, but it will STICK TO YOU AND CONTINUE TO BURNINATE YOU. Some folks who work with hot caramelized sugar keep a bowl of ice water nearby as a safety precaution.
Once you successfully caramelize the sugar, the rest of the steps are straightforward. Turn off the heat and stir the hazelnuts into the hot caramelized sugar until all of the nuts are coated. Work quickly before the sugar hardens. Scrape the candied nuts onto a baking sheet lined with a silpat mat or parchment paper and spread them into a single layer. The sugar will solidify, but remain quite hot. Allow the whole thing to cool to room temperature.

add the hazelnuts
pour the praline onto a lined baking sheet
let cool completely
The hazelnut pralines make great candies or decorative garnishes on their own. You could stop here if that is what you wanted. I often reserve the single hazelnuts for garnishes and use the big clumps for the praline paste. It helps to break the candy up into smaller pieces before running them in the food processor. What I found after my first batch of praline paste was that the pralines bent some of the sharp, thin edges of my Cuisinart metal blade. I think roughly crushing the candied nuts before the food processor step might avoid that issue. Either place them in a sealed ziploc bag and break them up with a heavy blunt object, or take to them in a mortar and pestle. When you first start making the paste, the hazelnut pralines will break down into a sandy texture. You can use this hazelnut praline sand to sprinkle over cakes and icings or incorporate into frostings or ice cream. If you continue to process it, you will achieve a nice paste as the nut oils are released.
place the praline in a food processor
blend until it becomes a paste
So that's how you make hazelnut pralines and hazelnut praline paste! These are lovely extras to have on hand if you enjoy making desserts. To be honest, I have been known to pop a praline or two because they are addictively good. Be warned that the pralines don't survive well in humid climates as the sugar gets sticky and can melt. Store them in a dry airtight container if you can. As for the paste, this stuff is heavenly to eat straight from the jar. There are many great uses for the hazelnut praline paste in cake batters, mixed into frostings (mmm, hazelnut buttercream frosting) or a chocolate ganache, custard fillings, spread on a croissant, layered in flaky pastry, in doughnuts, in candies, stirred into ice cream…
hazelnut pralines
hazelnut praline paste
Hazelnut Pralines and Hazelnut Praline Paste
[print recipe]
modified from Sweet As Honey
1 oz. (2 tbsps) water
1/4 tsp lemon juice
160g (5.6 oz. or 3/4 cup + 2 tsps) sugar
240g (8.5 oz.) raw hazelnuts
Have a baking sheet lined with silpat or parchment paper nearby. Stir the water, lemon juice, and sugar together in a medium saucepan until all of the sugar granules are wet. Set over medium heat and bring to a boil. Do not stir the sugar as it boils. If sugar crystallizes along the sides of the pan, you can use a pastry brush dipped in water and wipe the sides to dissolve the sugar back into the pan. After a few minutes, the sugar should begin to turn golden. Continue to let the sugar boil undisturbed until it turns a deep amber color. Turn off the heat. Stir in the hazelnuts until coated in caramelized sugar (be careful not to get any on you, it will burn AND stick to you). Pour the hazelnuts out onto the baking sheet, quickly spreading them out into a single layer before the caramelized sugar cools and solidifies. Allow to cool completely before breaking into pieces. At this point you can save the hazelnut pralines in an airtight container.
Make the praline paste: Gently smash the pieces in a ziploc bag and place the pieces in a food processor. Pulse until the pralines take on a sand-like texture. Continue to run the food processor until the mixture becomes a smooth paste. Store in an airtight container at room temperature for up to a month or in the refrigerator or freezer for up to 6 months. Makes about 14 ounces.
more goodness from the use real butter archives