Recipe: huckleberry pie
Housekeeping Update: Subscribers may have received an email burp of use real butter post summaries recently. We're not sure what Feedburner is doing, so I apologize. We are in the process of migrating your use real butter subscription to a new service while minimizing any further weirdness you may encounter. Until the new service is in place, we haven't cut off Feedburner, but you can self-subscribe in the little subscription box on the upper right of the blog. Thank you so much for your patience and thanks to Lesley for recommending follow.it. -jen xo

***********
September sways between summer and autumn and occasionally dips a toe in faux-winter here in the mountains. The month began thick with greenery and hot sun, and ended draped in the golden leaves of autumn as the high country backdrops were accented in white from recent snowfall. I find it a refreshing reprieve from relentless awesome summer doings. Like much of the wildlife around us, we are tending to those responsibilities we shirked all summer in favor of foraging mushrooms and huckleberries.
Labor Day is an unofficial bookend of summer, which means we spent our birthdays in relative peace and quiet. Relative because… pups. Per Jeremy's request, I prepared a multi-course seafood dinner for his birthday dinner and baked a hazelnut almond dacquoise with fresh berries and chocolate mousse for dessert. For my own birthday, my 50th, I made chicken porcini pot pie, had a scoop of non-dairy store bought ice cream, and defeated several armies of hostile alien forces. No midlife crisis, just midlife casual no-drama low-stress appreciation for the ordinary. We were in Crested Butte last weekend to winterize our place and do a little leaf peeping.

birthday boy and yuki side-eye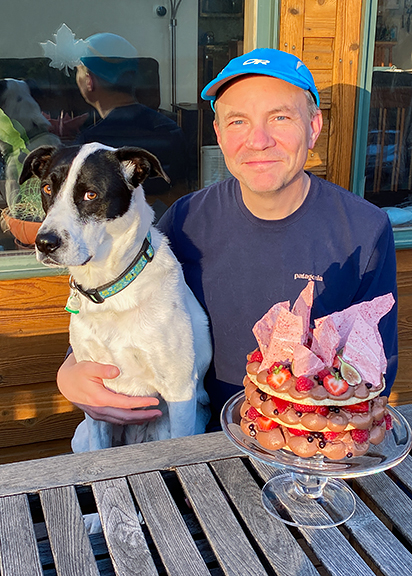 neva enjoying outside time (yuki did not want to climb onto the boulder)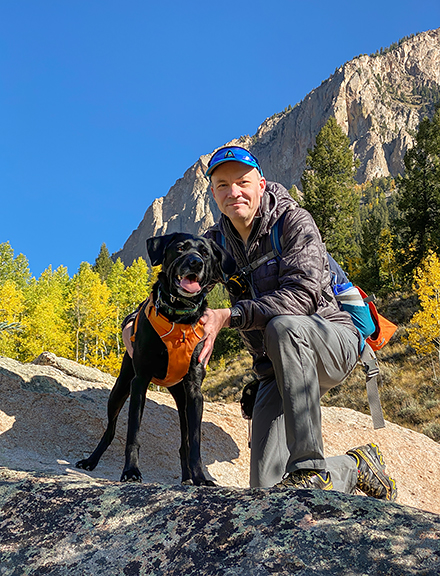 everybody happy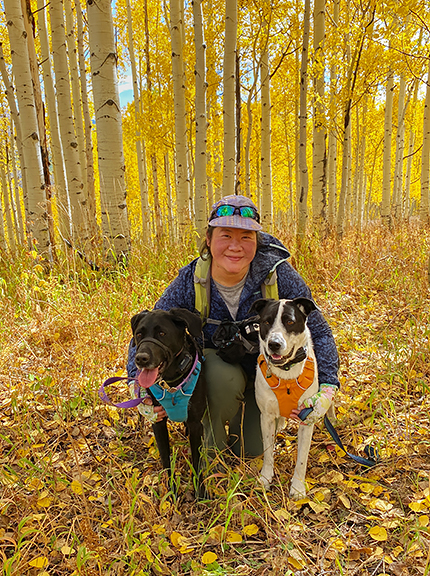 aspen and spruce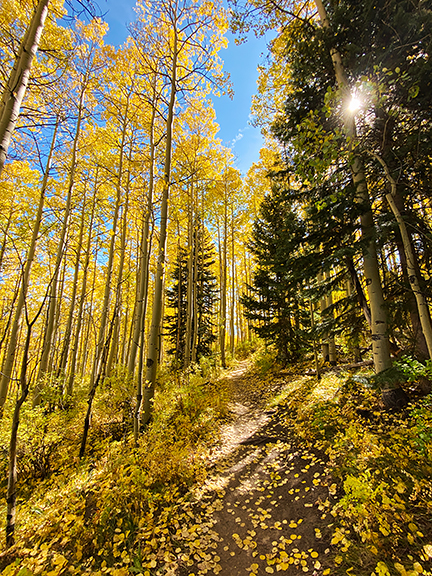 this will never get old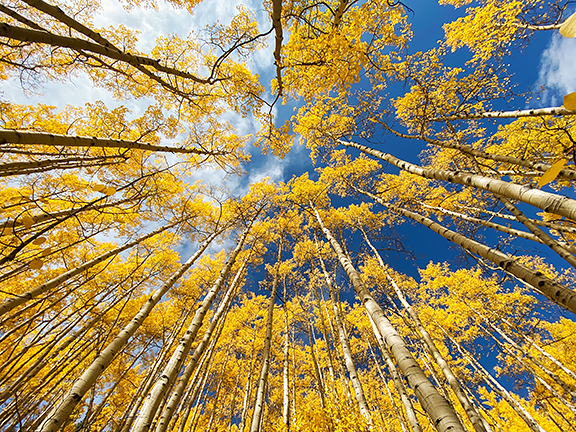 walking through golden aspen stands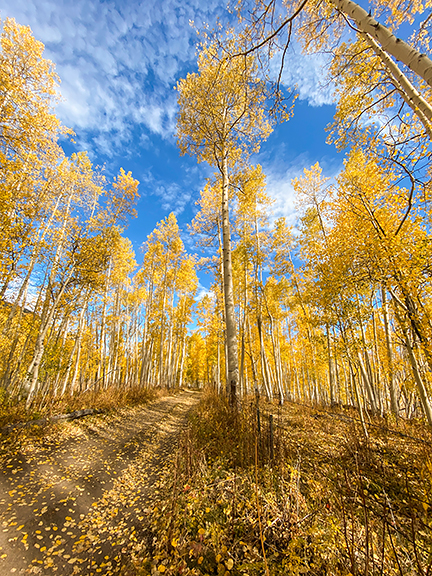 lovely views in every direction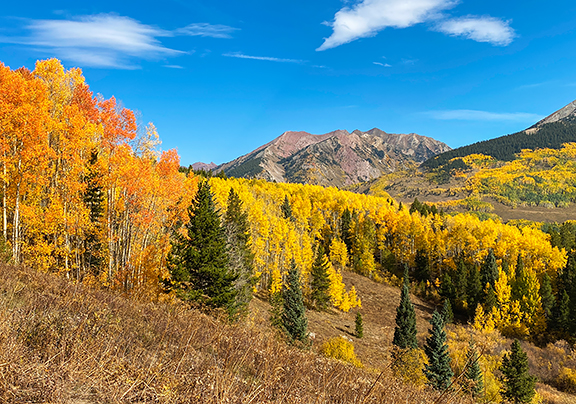 It's late in the season to be posting a huckleberry recipe, but I know people are still foraging them to the north and west of Colorado. We had a pretty good huck season locally. If you were diligent about picking and freezing these tiny flavor bombs this summer, you might have enough to make a pie. If (like me) you use your precious huckleberries sparingly, then a full-sized 9-inch pie might be too great a demand of your stash. A 4-inch pie requires a mere 1 1/2 cups. Thankfully, frozen huckleberries work just as well as fresh in this pie, so one could conceivably create a blast of late summer any time of year. And as always, if you don't have huckleberries, you can substitute with wild blueberries or regular blueberries.
a tremendous season full of big little huckleberries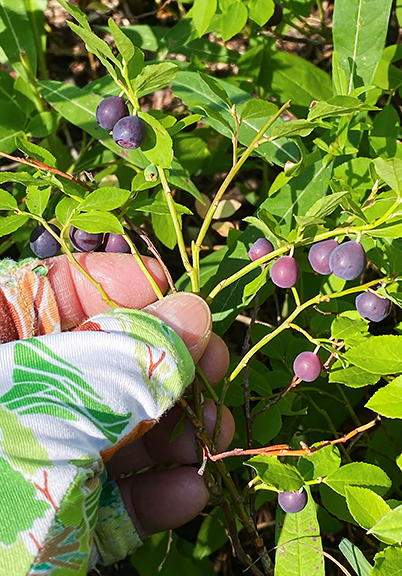 Truth be told, I've never made a life-size huckleberry pie. 6-8 cups is a full day of picking in the BEST of seasons in Colorado. So the recipe below is for a 9-inch pie, because apparently there are locales where the huckleberries are large and plentiful and you don't have to crouch on the ground for hours on end to get them. The process I photographed here is the making of a 4-inch pie. I also ditched the pie dough in the Saveur recipe because
Kenji's pie dough
is now my trusted go-to recipe.
flour, salt, sugar, butter, ice water
pulse sugar, salt, 2/3 of the flour, and cold butter together
cut in the remaining flour
drizzle with cold water
press and fold the dough together
holding shape and ready to chill
As I mentioned above, frozen huckleberries work just as well as fresh huckleberries in this pie. That's a good thing because you can only find fresh huckleberries during their short late-summer season as there are no huckleberry farms or commercial growers. The original recipe uses quick-cooking tapioca, but I have since determined that I prefer to use tapioca starch instead. To substitute, if the recipe calls for 4 tablespoons of quick-cooking tapioca, use 2 tablespoons of tapioca starch. I find it cooks and melds smoother than the little tiny pearls.
lemon juice, milk, huckleberries, quick-cooking tapioca, sugar, brown sugar, butter, cinnamon, turbinado sugar, egg
roll out half of the pie dough
line your pie plate
mix the tapioca, granulated sugar, brown sugar, and cinnamon
toss with the berries and lemon juice
If you cover the pie with a solid sheet of dough, make sure you cut vent holes in the top to allow steam to escape. I rolled out my top sheet and cut several shapes from it to cover my pie, which leaves a bazillion places for steam to escape during baking. To prevent the edges of your pie crust from burning, I do recommend a pie shield or at the very least, some aluminum foil to cover the perimeter of your pie. The foil can be fidgety though, so I recently got silicone adjustable pie shields and I really like the results.
fill the pie and dot with butter
arrange your top crust and brush with egg wash
sprinkle your finishing sugar over the top
bake the crust until golden and the fruit bubbly
The pie is in essence the epitome of late summer fruit pies. The sweet and tart of the deep red fruit in perfect balance with a flaky, buttery crust and creamy vanilla ice cream reigns supreme in my heart and my mouth. It just does not get better than this. While organizing our chest freezer the other day, I moved the oldest bags of huckleberries to the top of the stack and realized this year's harvest had more than doubled my stockpile. Maybe the time has come to make that actual-size pie.
à la mode is where it's at
hands down the best fruit pie in forever
Huckleberry Pie
[print recipe]
modified from Saveur
Note: This recipe makes a 9-inch pie. To make a 4-inch pie, halve the pie dough recipe and quarter the filling. Adjust the baking time accordingly and start monitoring the pie after 25 minutes.
pie crust
from Serious Eats
2 1/2 cups (12.5 oz. or 350g) all-purpose flour
2 tbsps (25g) granulated sugar
1 tsp (5g) kosher salt
10 oz. (2 1/2 sticks) cold unsalted butter, cut into 1/4-inch pieces
6 tbsps (3 oz.) ice cold water
Make the pie dough: Pulse 1 1/2 cups flour, sugar, and salt in the bowl of your food processor until mixed. Distribute the butter over the flour and pulse until the dough clumps together. Spread the dough evenly around the processor bowl with a spatula and sprinkle the remaining cup of flour over the dough. Give the dough 5 quick pulses to break up the dough. Empty the dough into a large bowl. Drizzle the cold water over the dough and use a silicone spatula to fold and press the dough until it just comes together in one lump. Divide the dough in half and and form two 4-inch disks. Wrap tightly in plastic wrap and refrigerate for at least 2 hours. Dough can be frozen for up to 3 months (thaw in the refrigerator before using).
filling
1 cup granulated sugar
1/4 cup brown sugar, packed
1 tsp ground cinnamon
4 tbsps quick cooking tapioca (or 2 tbsps tapioca starch)
6 cups fresh huckleberries or thawed frozen huckleberries
2 tbsps fresh lemon juice
2 tbsps unsalted butter, cut into small pieces
1 tbsp turbinado sugar for finishing
egg wash
1 egg
1 tbsp milk or cream
Assemble the pie:Preheat oven to 425°F. Roll the top and bottom pastry dough balls out to 1/8-inch thickness on a lightly floured worksurface. Line your 9-inch pie plate with one sheet of pie dough. Combine 1 cup granulated sugar, the brown sugar, cinnamon, and tapioca in a large bowl. Gently fold the berries and lemon juice into mixture and let sit for 15 minutes. Spoon the filling into the pie crust and dot the top of the filling with the small pieces of butter. Cover the pie with the second sheet of pie dough and cut steam vents into the top. Crimp the edges together. Whisk the egg and milk or cream together in a small bowl. Brush the top of the pie with the egg wash. Sprinkle your finishing sugar over the pie. Cover the edges of the pie crust with aluminum foil or a pie crust shield to prevent burning. [I set my pie on a baking sheet to catch drips.] Bake 35-40 minutes or until the crust is golden brown and the fruit juices are bubbling. Remove the foil for the last 15 minutes of baking. Let the pie cool. Serves 6-8.
more goodness from the use real butter archives