Wednesday, March 18th, 2015

Recipe: bananas foster
Winter is coming and going, but mostly it's going. If I can stand on the deck at sunset in short sleeves, then winter is most certainly on her way out. The R-word has entered the forecasts… Rain. When I look toward the local ski resort from our house, I can see if there is weather over the mountain. But lately, the weather up the valley has been darker with more streaks. That's rain.

a late evening surprise sunset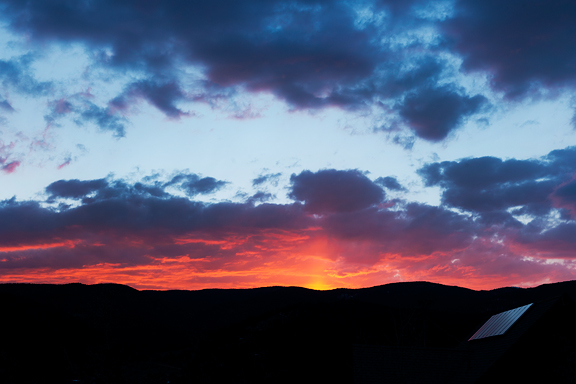 We are both wondering if we'll be able to start lacing up our trail runners this month around here. April, sure. March? That's a little disheartening. And even though the sun and atmosphere have conspired to kill our snowpack, we're gonna ski until we can't. Besides, you can always count on getting that 1-2 foot dump the day after the local ski hill closes for the season. And it always manages to snow on Mother's Day. Plenty to look forward to. For now, we'll make due with what we've got.
high sun at 5pm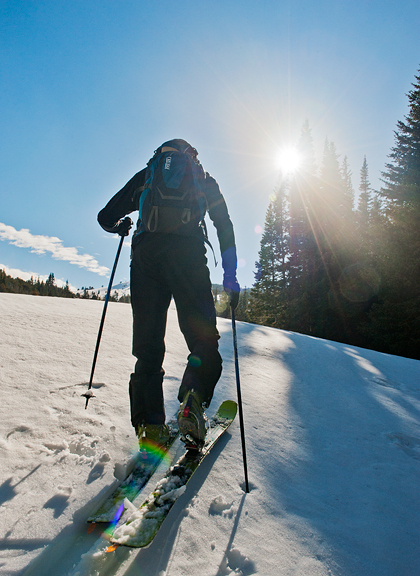 great views of the surrounding high country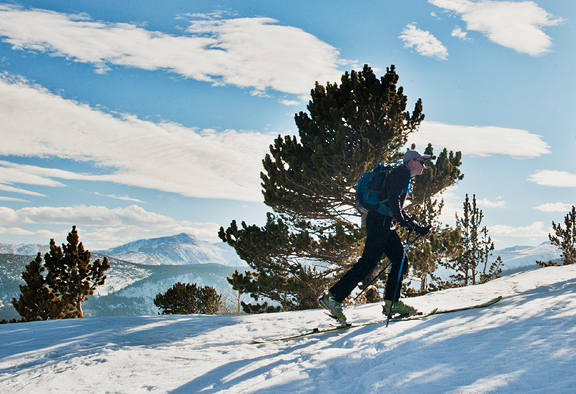 ready for some turns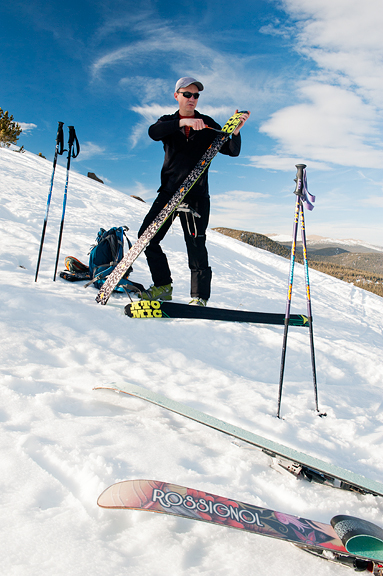 time to ski out and get some dinner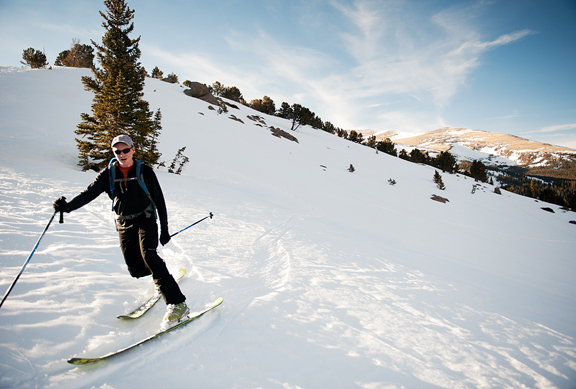 I am adjusting with the seasons. Jeremy always puts the kettle on when we get home from skiing. He sweetly asks me what I'd like: hot cocoa, hot cider, tea? Something to warm me up from the cold. Except it hasn't been very cold lately, so I politely decline and grab a glass of cold water – maybe drop two or three big ice cubes into it. That's how stupidly warm it has been. Jeremy still likes a mug of hot coffee or hot tea and won't transition to cold beverages until the dead of summer when you feel like your skin is going to go up in flames. This intermediate period is a good time for a compromise – hot and cold. Something for everyone. Like bananas foster!
vanilla, rum, amaretto, butter, brown sugar, cinnamon , salt, bananas
quarter the bananas
it goes quickly, so get your mise en place!
**Jump for more butter**