Wednesday, September 24th, 2014

Recipe: huckleberry shrub and huck gin fizz cocktail
I love that autumn in the Colorado Rocky Mountains starts on time according to the calendar. Much of the country is still tapering off from summer. When I was growing up in southern Virginia, I was quite put out by fall's tardiness. It was supposed to arrive on or around my birthday, and yet it was still hot and miserable riding home on the school bus in late September. It's like waiting for a guest to arrive who is beyond fashionably late. Or perhaps more appropriately it was me wishing summer would get the hint and leave already. Here in the Rockies, I feel that summer is just the right amount of time. I know this isn't the popular sentiment regarding summer, but I'm good with that. Fall is even shorter than summer despite having two acts. The first act (in my mind) is the fall colors. It is that wondrous period of two to three – and possibly four – weeks when the aspens transition from green to fiery hues and the mountains strut their stuff on the runway. That's going on right now and how!

mist and clouds, big mountains, golden aspens, and spots of sunlight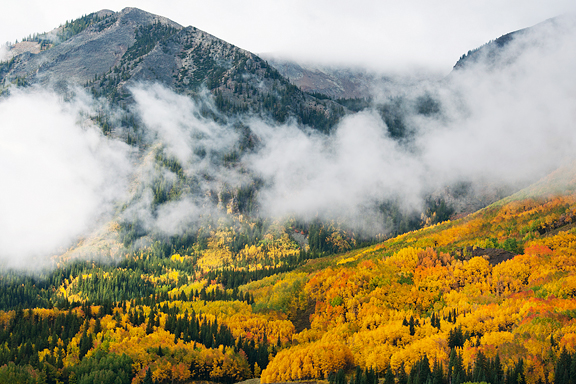 how many aspen leaves, i wonder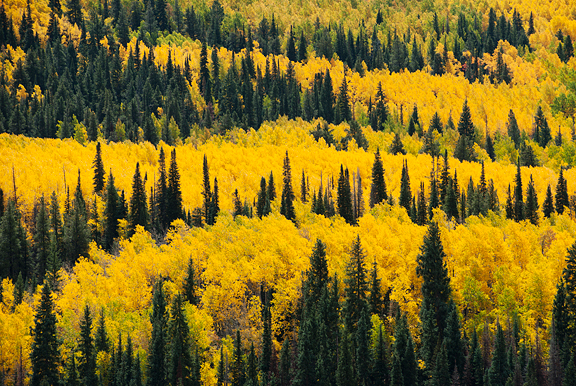 sunrise on the autumn equinox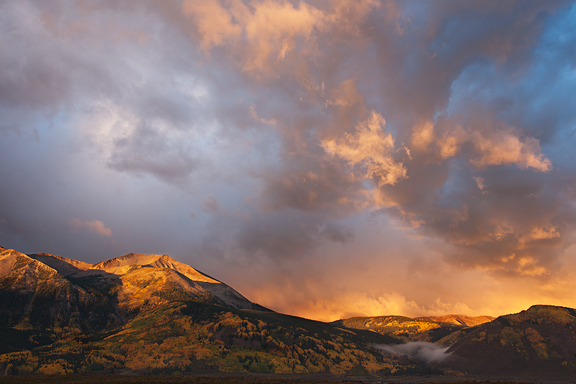 sunrise rainbow over the town of crested butte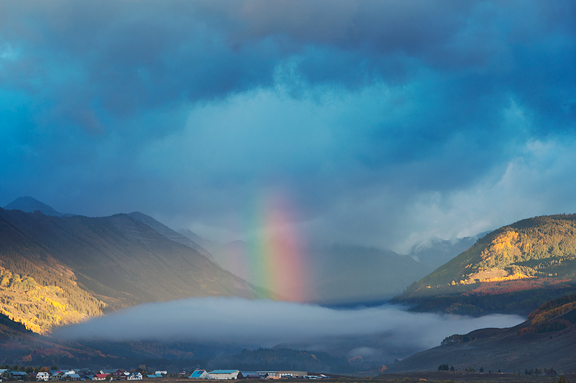 quintessential colorado fall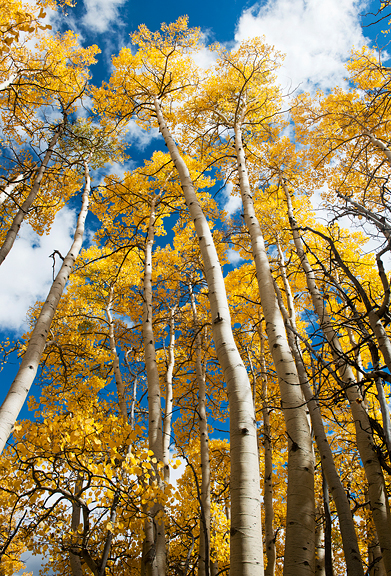 The second act involves tree trunks and branches stripped of leaves, winds, and sometimes rain. It's a good time for trail running in tights, cooking stews and roasting vegetables, and changing to flannel sheets. And then fall ends when it really starts to snow – which we (all of the snow enthusiasts) hope will be as early as possible. I actually like that second act too, despite its visual dreariness, because it means I can stop obsessing about where the wildflowers are blooming and where the aspens are nearing peak and whether the huckleberries are ripe. But I shall still obsess about huckleberries… I periodically open my chest freezer in the basement and run a loving hand across the several bags of frozen huckleberries from this summer's bounty. Huckleberries rank fairly high on the happiness scale for me. They are up there with Kaweah, Jeremy, the mountains, skiing, sushi. One of my favorite ways to preserve the fruits of summer is to make a shrub – an acidulated beverage made of three ingredients: fruit, sugar, and vinegar.
my number one all-time favoritest berries in the world
huckleberries, sugar, and champagne vinegar
place the berries in a food processor
pulse the blade a few times to chop them up
**Jump for more butter**