Sunday, May 11th, 2014

Recipe: roasted strawberry ice cream
I hope Mother's Day was a good one for all of you moms out there. I gave my mom a call earlier in the day and my dad got on the phone to discuss wine, health, Kaweah, and other things. When he was done, Mom and I were able to chat. She's always been like that – letting everyone else go first. I used to think that was a mom thing, but I've learned over the years that it is MY mom's thing. She still moms me to this day and I'm still learning how special she is. Last month on the ski lift, I told my girlfriend that Mom is always reminding me about retirement contribution deadlines and limits. I said it as if it was a bit of a drag, but my friend turned to me, "You're so lucky to have someone looking out for you like that. We don't get that kind of advice from anyone in our families." I'm so glad she said that, because it dope-slapped me into recognizing that my mom has always looked out for my (and now, Jeremy's) best interests since the day she brought me into this world.

thanks for everything, mom – i love you!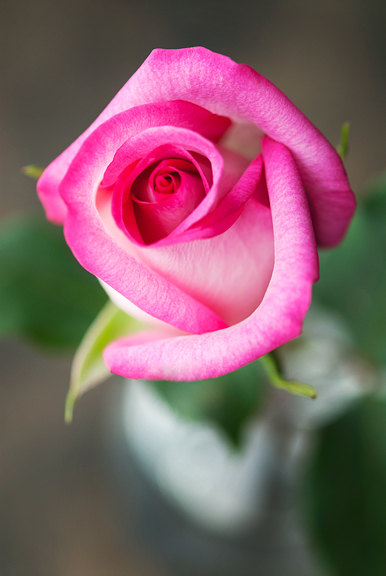 Dad had taken Mom out for a nice lunch, so they decided to opt out of some yacht club shindig later in the day. Actually, yacht clubs don't have shindigs – I believe it was a fancy cocktail party at the marina. Mom said, "We just can't eat that much after a big lunch, and it's too hot anyway. It's 84 degrees." I blinked. We had 5 inches of snow on our deck and it was still coming down. Kaweah was curled up in her doggy bed wrapped in her flannel quilt. It's always around this time of year I'm about ready to concede the snow to the progression of the seasons. And then it snows. And then I begin to salivate in anticipation of more ski days. Jeremy and I logged some long trail runs on Saturday since they wouldn't be clear of snow for several days.
the storm engulfing the mountains (and eventually me) on my trail run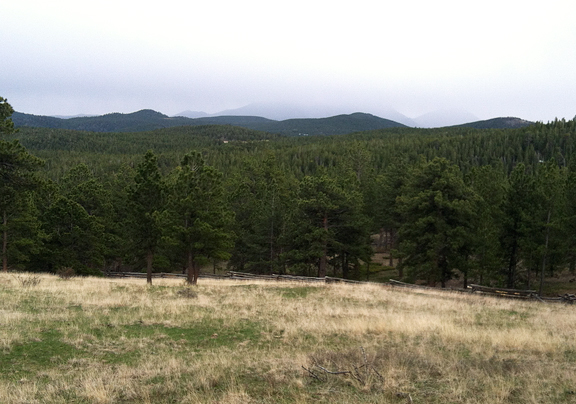 MOAR snow!!!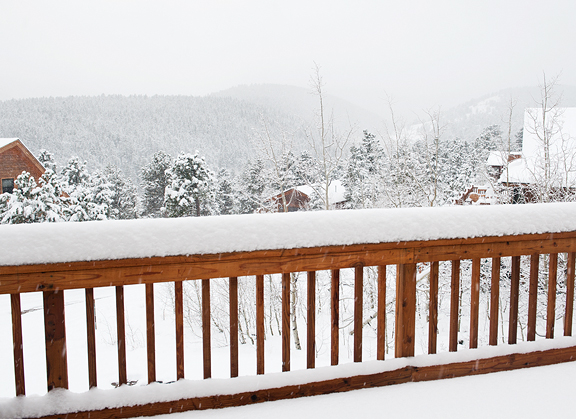 I'll let you in on a little secret. It's not uncommon for Colorado to get snow in May. It happens more often than one might deduce from all of the howls of incredulity on the flats. I'm good with it, as you know. I'm never fully ready to accept the blast furnace of summer.
may of 2008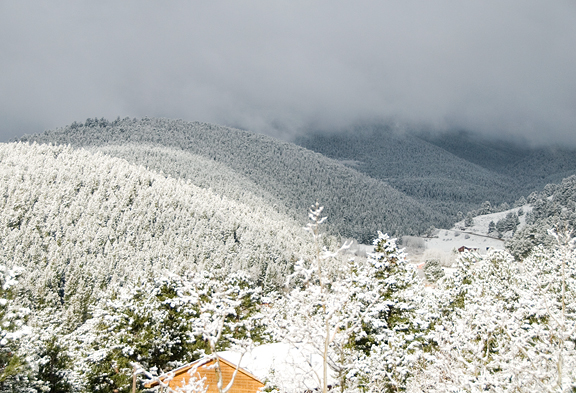 may of 2011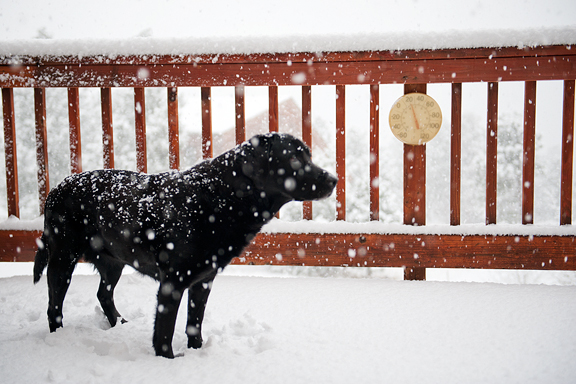 may of 2012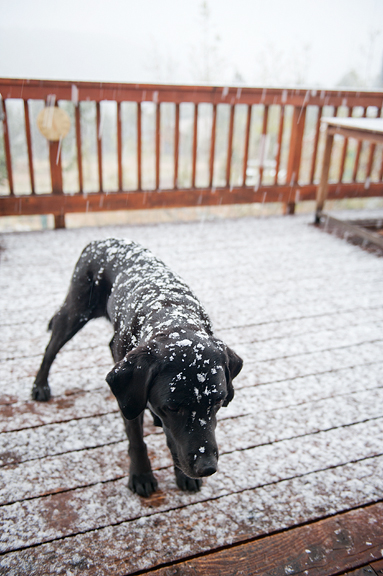 may of 2013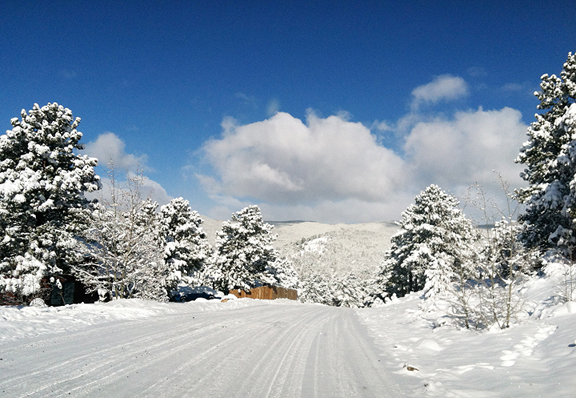 Here's another little secret I learned this past week. There is strawberry ice cream and then there is STRAWBERRY ice cream. 'Tis the season for juicy red strawberries and I was determined to find a good and proper strawberry ice cream recipe. Scouring my books and the interwebs, I came across a recipe from
Zoë
who is as knowledgeable and trustworthy as she is friendly and kind. The trick to intensely strawberry-flavored ice cream is to roast the berries. If you've ever roasted vegetables, you know that it concentrates the flavors and enhances the sweetness.
eggs, vanilla extract, corn syrup, vanilla bean, sugar, more sugar, salt, balsamic vinegar, strawberries, cream, milk
**Jump for more butter**