Monday, February 24th, 2014

Recipe: kouign amann
More snow in Nederland over the weekend meant more skiing – because you don't pass up good snow and low winds around these parts. We did some ski touring Friday and Saturday, then caught lots of turns in 12 inches of fresh powder at our local hill Sunday. Normally we forgo weekend skiing at the resorts, but 12 inches of powder and calm winds is a major green light despite the crowds.

jeremy glides along the trail
new snow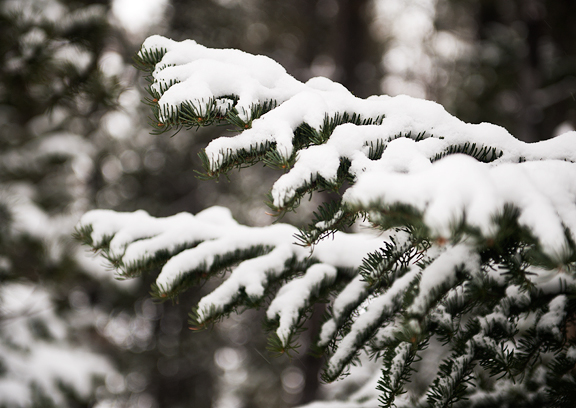 a lone aspen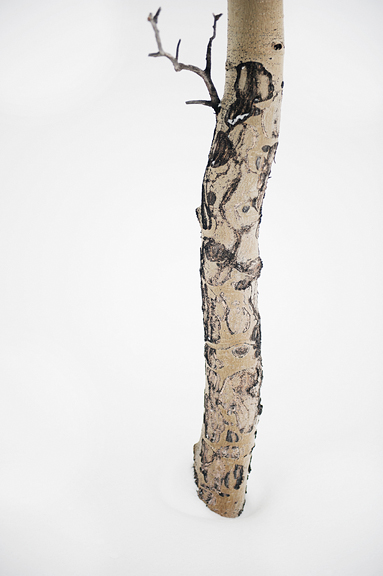 When I get home after an outdoor activity, I am hungry. That's mostly because I don't tend to eat much when I'm hiking, skiing, or whatever it is I'm doing in the backcountry. And I'm definitely hungrier in winter. The cold and wind can really suck the calories right out of you (which I think is great for my ass reduction plan). After our ski tour Saturday, I had an hour or more of prep before dinner would be ready, but we were really hungry right then. So Jeremy and I split a pastry – a kouign amann. It's not that big, but it's full of butter and caramelized sugar such that a little goes a long way.
all you need: water, flour, yeast, salt, butter, and sugar
I've been obsessed with kouign amann for a couple of years. I first picked one up at the Whole Foods bakery to share with Jeremy. The flaky pastry lures me in EVERY TIME. I took a bite and wondered where this kouign amann had been all my life. It quickly replaced the chocolate croissant as Jeremy's pastry of choice. Each time I purchased one for him, I would think to myself, "You have got to be able to make this yourself." Kouign amann is in essence, puff pastry dough made with lots of butter (obviously) and loads of sugar (woohoo!). It's such a simple list of ingredients and yet the results are the stuff of dreams. The technique doesn't require skill so much as patience and time – it takes time and makes a lot of layers through a series of folding and flattening and folding and flattening again.
dissolve the yeast in the water
stir in the flour and salt until you form a shaggy dough
knead the dough until smooth
cover and let rise until double in size
**Jump for more butter**