Sunday, May 3rd, 2015

Recipe: strawberry pâte de fruits
For the past several days, I've watched white clouds build over the mountains, turn dark, and then blot out the sun by mid afternoon. The black-bellied clouds swoop down with winds, lightning, and rain – only to march away before dinner. This pattern is more typical of summer than spring, but I like the rain. It keeps things cool and wet which is better than dry and burning (wildfires). And every time it rains, I cross my fingers that up high in the mountains, it's falling as snow. Wishful thinking.

ski day #101 – because i can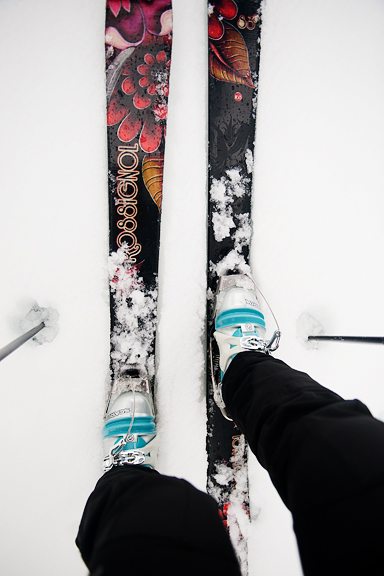 dramatic weather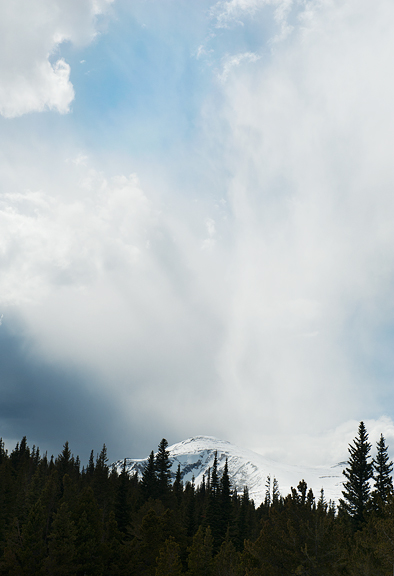 my favorite cherry tree in the canyon in full bloom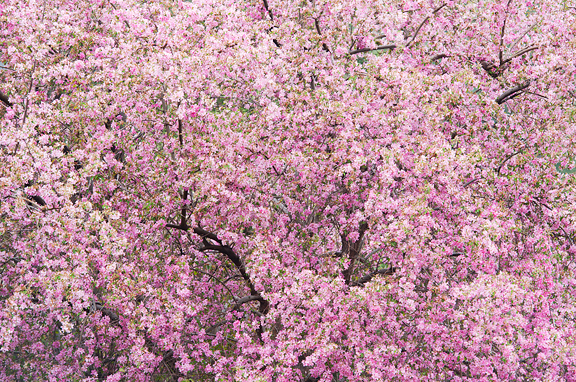 Before my trip to Virginia, I debated what sorts of goodies to bring to my parents – more specifically, my mom. It had to be something that traveled well and didn't take up a lot of space. I thought chocolate-dipped strawberries would be great except they are über perishable. Why not chocolate-dipped strawberry pâte de fruits? The first step is to make the pâte de fruits.
sugar, lemon, butter, strawberries, liquid pectin
hull the berries
chopped berries, juiced lemon, and everything else
pop the berries in a blender and purée
**Jump for more butter**