Sunday, March 26th, 2017

Recipe: emerald kale pesto pizza
Our little Neva turns two years old on Monday! Since we are hosting guests starting Monday, we decided to have an early celebration today (Sunday) with some beef – her favorite – and a birthday dog cookie from a local shop in Crested Butte. Neva also received an antler birthday gift, because who doesn't need another antler, right?

two candles for two years of unbridled craziness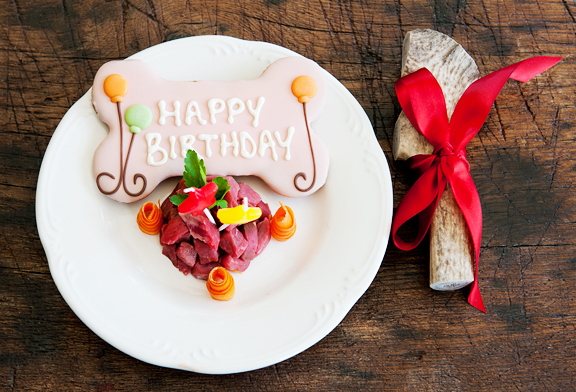 neva was very excited, but waited for us to light and blow out the candles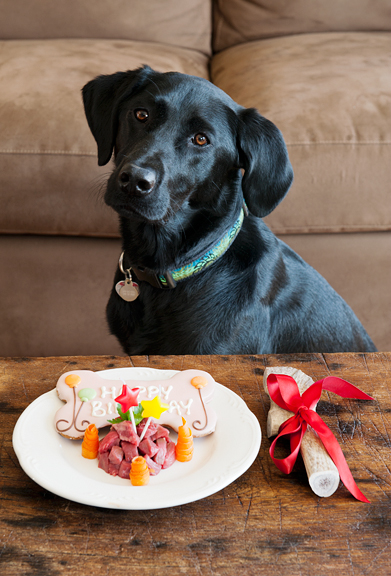 The university is on spring break for this final week of March. While the work never ends, at least Jeremy can do so from Crested Butte while classes are on this short hiatus. It's nice because we can ski in the mornings before the trails transform into swim lanes under the unrelenting gaze of the March sun, then work most of the day, train Neva in the late afternoon, and work some more in the evenings. Doesn't hurt that Crested Butte got a nice refresh of snow recently. We can also skate ski with Neva on the designated dog-friendly Nordic trails, which is pretty much her favorite thing ever.
delicate ice patterns on a puddle in the middle of a trail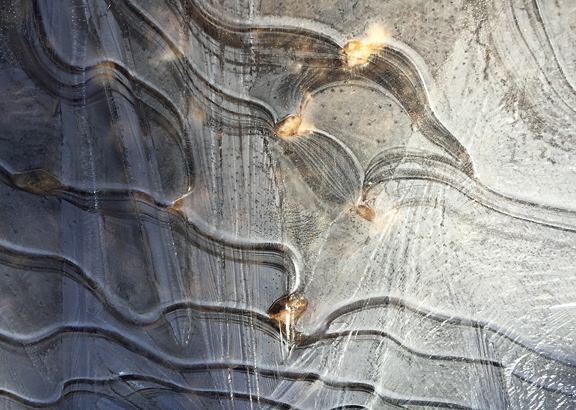 fresh snow!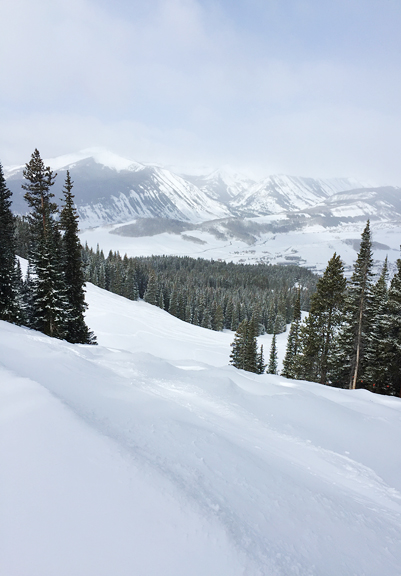 crested butte ski patrol leaves the best messages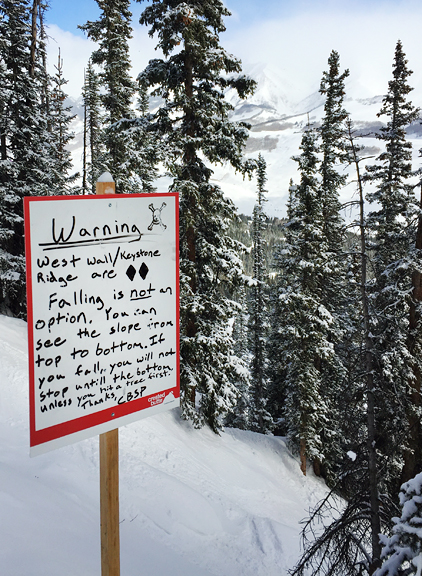 the view from silver queen lift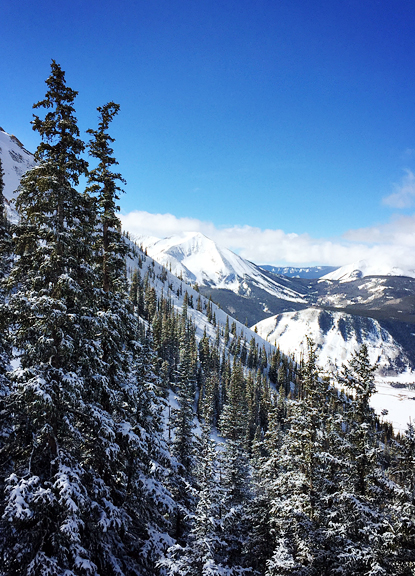 jeremy finds a little fluff on the mountain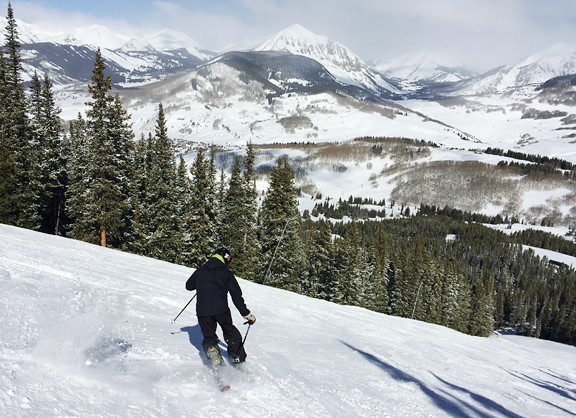 that's a happy doggy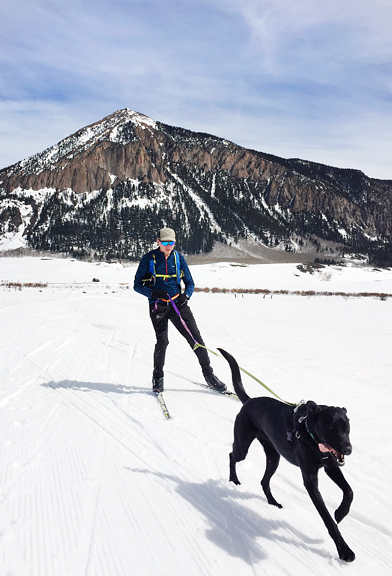 Remember how I'm trying to get more calcium into my diet without the use of supplements? Dark leafy greens are always on that list of top ten food sources. I get my fair share of greens in the form of sautés and salads, but I figured there must be other ways to incorporate more. And no, I'm not putting kale or spinach into a smoothie. I actually LIKE eating kale and spinach, but drinking them in smoothies makes me HATE kale and spinach. Pesto, however… and kale pesto on a pizza with more greens? Delicious, tasty green heaven.
kale, basil, lemon, toasted walnuts, garlic, parmesan, olive oil, salt
trim the kale leaves from the ribs
let's make kale pesto
There is a good bit of flexibility in how you make your pesto. Skip the basil, use different nuts (pine nuts, pecans, almonds), swap spinach or chard or beet greens for kale, less garlic, no lemon juice, no cheese. However you want to make it, just make sure it tastes good to you. This pesto is quite strong straight up – very garlicky – which I love because it mellows out after cooking, but if you eat it raw tossed with pasta, you may (or may not) want to dial it back a little.
place the leaves and the salt in a food processor and pulse until finely chopped
drizzle the olive oil in while running the food processor
add walnuts and garlic
blend in the parmesan and lemon juice (to taste)
a most pleasing green
**Jump for more butter**